University of Miami Athletics
Marcy Lanoue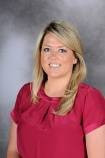 Marcy Lanoue joined the Hurricane Club staff as the Events Planner in February 2010, after serving the previous year as the Assistant Director of Ticket Operations in the Hurricane Ticket Office at the University of Miami. Lanoue is responsible for the overall coordination of Hurricane Club special events. She manages all aspects of donor special events and game day donor hospitality. Lanoue also serves as a liaison with university advancement, President's Circle and alumni relations on joint events.
Prior to her time at Miami, Marcy served as the Executive Assistant to the Director of Athletics at the University of South Florida. Marcy was instrumental in assisting and organizing senior administrators with various duties related to Sports Administration, Event Management, Human Resources and NCAA Committees and Championships.
A native of Bradenton, Fla., Lanoue graduated from the University of South Florida with a bachelor's degree in Communication in 2008.