University of Miami Athletics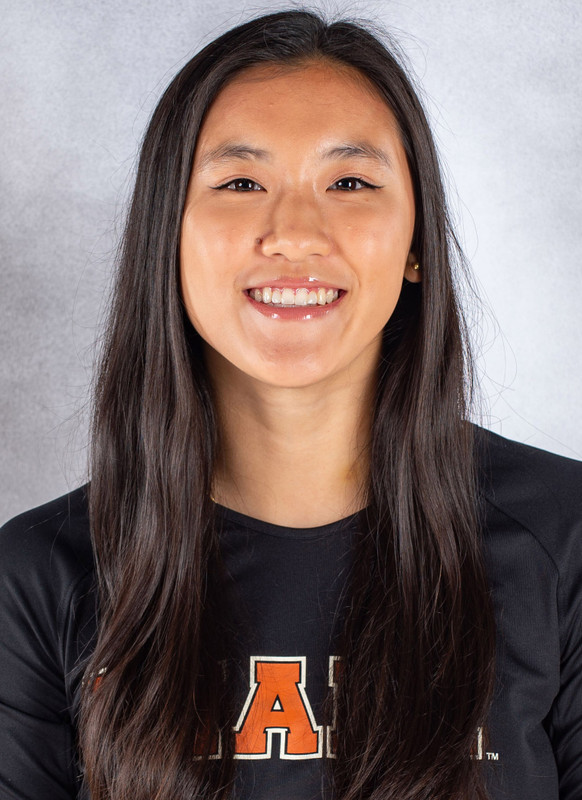 Freshman (2018): Started in the first match of the 2018 season and recorded 11 digs, two assists and two service aces (Aug. 24)… Produced 10 digs and one assist against FGCU (Aug. 25)…  Recorded 10 digs and four assists in the 3-0 sweep against UCF at the Sunshine State Challenge (Aug. 25)…Recorded four-straight service aces against Towson, including one assist and 16 digs (Aug. 31)… Finished the Puerto Rico Classic with three assists against Mizzou and 13 digs (Sept. 1)…Recorded three assists, 16 digs and one service ace against TAMUCC (Sept. 7)… Finished with one assist, one serivce ace and nine digs against Texas Southern (Sept. 8)… Had the lucky number three in her debut ACC match recording three assists, three service aces and three digs against Wake Forest (Sept. 21)… Finished the match with four assists and six digs against Duke (Sept. 23)… Finished with two assists and eight digs against Pitt (Sept. 28)… Recorded five assists and 13 digs against Virginia (Sept. 30)… Had five assists and 16 digs against UNC (Oct. 5)… Played in all four sets with one assists and 16 digs against NC State (Oct. 7)…  Finished with three assists, two aces and 12 digs against Syracuse (Oct. 12) and four assists and 14 digs against Boston College (Oct. 14)… Recorded two assists and six digs against Clemson (Oct. 19) and one ace and 10 digs in the 3-1 win against Georgia Tech (Oct. 21)… Tallied two career-highs against Florida State with seven assists and 18 digs in the 3-2 win (Oct. 24)… Posted 14 digs and one assist in the 3-0 sweep against Virginia Tech (Oct. 26)… Finished with three assists, one ace and 13 digs against then-No. 24 Louisville (Nov. 2)… Recorded four assists and 11 digs at Notre Dame (Nov. 4)… Totaled three assists, two aces and 13 digs against Wake Forest (Nov. 9) while tallying two assists and 14 digs at UNC (Nov. 11)…Logged two assists and 13 digs against No. 10 Pitt (Nov. 18)….Finished the season with a season-high 23 digs, one ace and one assist against Duke (Nov. 23).
High School: Damon joins the Canes after making history at Gulf Coast as the Sharks' all-time digs leader (1,040) and the first-ever four-time district champion in the program's history (2014-17), earning all-conference honors in each of her four seasons. Damon has excelled on both ends of the ball, contributing 923 kills, 110 aces and 48 blocks in her career at Gulf Coast, earning the conference's Best Offensive Player in 2015 and Best Defensive Player in 2016. A Sharks captain in her senior year, Damon also played six years for the USA South Volleyball junior team, captaining the Premier Purple squad in the last four of them.
Personal: Full name is Emily Mei Damon… Daughter of Darryl and Jenny Damon… Has three older siblings, Derek, Devin and Julia.