University of Miami Athletics
Dillon Boggs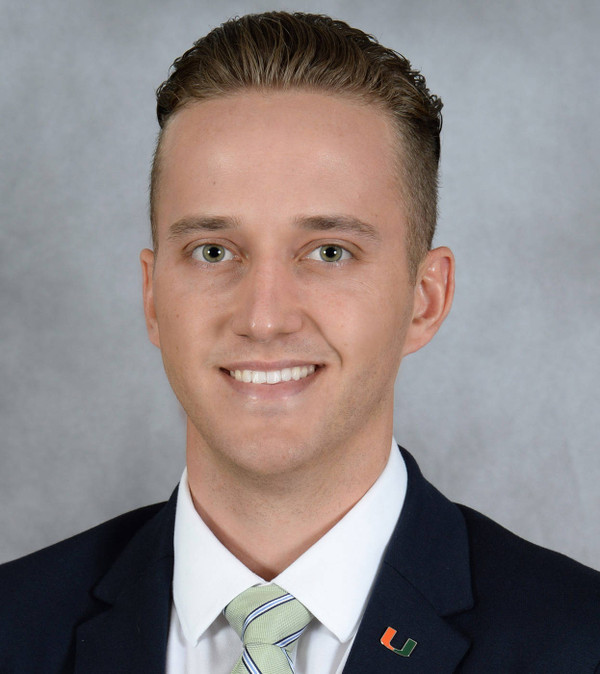 Dillon Boggs was promoted to Director of Development in August of 2016. He previously joined the staff as Assistant Director of Development in August of 2013.
Under the guidance of Sr. Associate AD Jesse Marks and Assistant AD Chris Cohen, Dillon is responsible for securing leadership annual fund gifts, and major gifts via capital projects, endowments and bequests. He also assists in managing annual fund initiatives, member events, and oversees the Hurricane Club's social media presence.
Prior to Miami, Dillon served as Annual Giving Assistant for the Virginia Athletics Foundation (VAF) at the University of Virginia. He served as an in-office fundraiser for 600 VAF members, and helped run various membership and benefits programs such as I Give 110%, All-In Staff Giving and Student-Athlete Thank-A-Thons.
Prior to Virginia, Dillon worked for the K Fund at the University of Kentucky. His focus was on priority seating and parking assignments for multiple sports as well as coordinating donor events, and game-day hospitality for football and men's basketball.
A native of Marietta, Ga., Boggs attended Gardner-Webb University and transferred to Georgetown College where he was a four-year Letterwinner, Academic All-American and member of the Student-Athlete Advisory Committee (SAAC). He holds a Bachelor's degree from Georgetown College in Business Management and a Master's degree from the University of Miami in Sports Administration.