University of Miami Athletics
Amy Woodruff LaBrie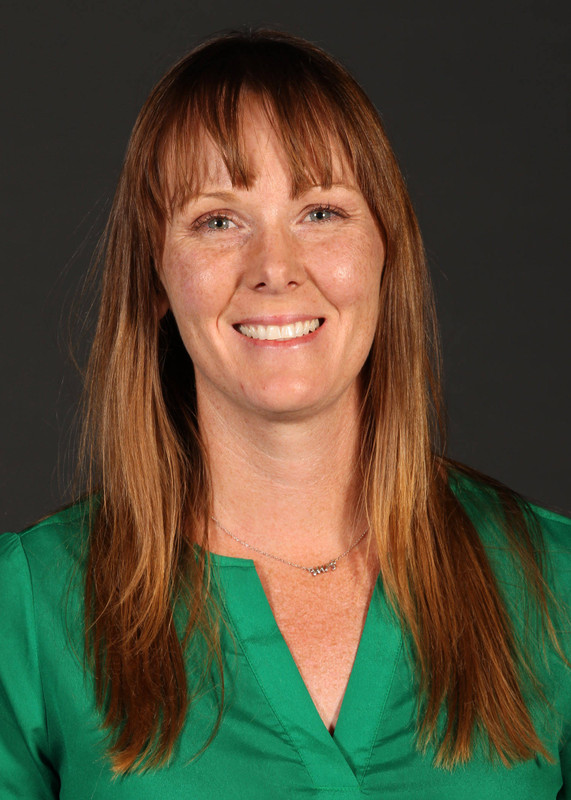 Men's Basketball | Men's Tennis
Amy (Woodruff) LaBrie joined the University of Miami Department of Athletic Communications in September 2011. She was promoted to Associate Director of Communications in August 2013 and is the media contact for men's basketball as well as the men's tennis team. 
LaBrie came to Miami after five years at the University of South Florida, where she was the primary contact for men's basketball and baseball and the secondary contact for football, along with the oversight of the communications interns and student workforce. In previous years, LaBrie also served as the primary contact for football (interim), men's and women's soccer, men's and women's golf and sailing, as well as the secondary contact for women's basketball. 
The Gallatin, Mo., native was the media contact for the Bulls basketball team during the 2009-10 campaign that saw USF play in the postseason NIT for the first time in eight years. During a four-game BIG EAST winning streak that earned the Bulls votes in the AP Poll, LaBrie landed USF feature stories in national media, including Sports Illustrated, ESPN.com, FOX Sports, USA TODAY, SI.com, Sporting News and The Washington Post, to name a few. She also promoted junior guard Dominique Jones for AP Honorable Mention All-America honors. 
Away from USF, LaBrie was a media assistant for the 2009 Super Bowl held in Tampa and served as the assistant media coordinator for the 2011 NCAA Division I Championship Men's Basketball second and third rounds which hosted respected programs such as Kentucky, Florida, UCLA and Michigan State. 
Prior to USF, LaBrie was a communications assistant for the American Junior Golf Association and directed the sports information department at Graceland University in southern Iowa for three years. 
With the AJGA, she was the primary communications assistant and aided the operations staff at five competitive junior golf tournaments. 
At Graceland, LaBrie was the only contact for 17 varsity and eight junior varsity sports, including the nationally-ranked football, men's and women's soccer and men's and women's volleyball teams. She was also the assistant women's basketball and softball coach for the Yellowjackets and helped with the golf teams. 
LaBrie graduated cum laude from the Alaska-Fairbanks in 2002 with a degree in news-editorial journalism and a minor in cold lands geography. At UAF, she was nationally ranked in three-point shooting percentage and three-pointers made, and set school records in three-point shots made in a game, season and career for the Nanook basketball team. The student speaker at her May 2002 commencement, LaBrie was the first student-athlete to graduate from UAF with leadership honors and earned the Most Assists with Children award her junior year, for her community service efforts.
Amy married Keith LaBrie in October of 2014. The couple resides in Doral, Fla.