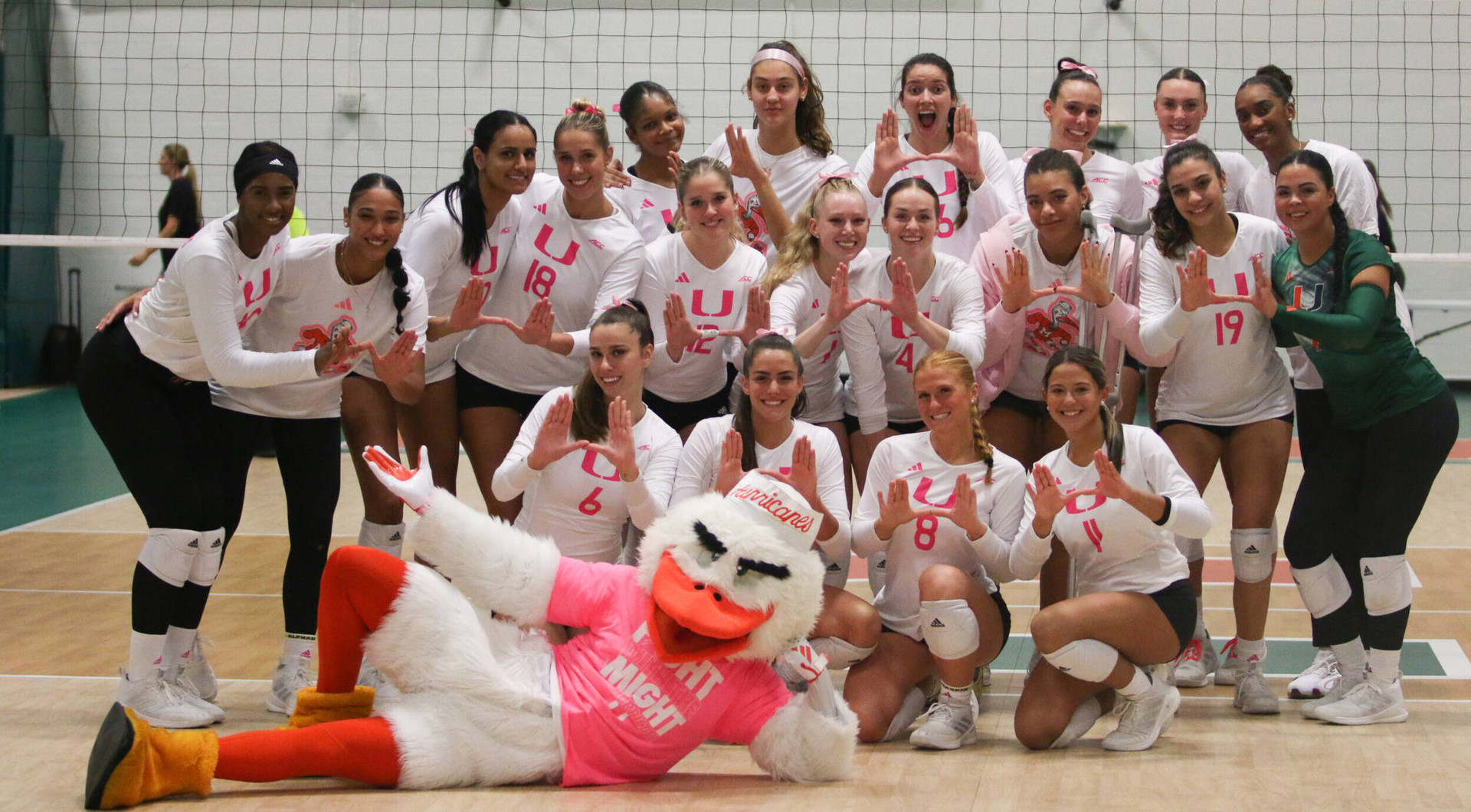 CORAL GABLES, Fla. – The University of Miami volleyball team swept the Syracuse Orange Friday night to collect its sixth conference win.
Miami (13-6, 6-3 ACC) tallied 41 kills, 38 digs, 35 assists and four blocks. Junior Ashley Carr set another career-high of nine kills for herself, as well as collecting 10 points for the Canes.
Tonight marked Miami's sixth shutout of the season.
Sophomore Flormarie Heredia Colon put the Canes on a 6-0 scoring run after earning two aces to give Miami an early 9-3 lead. Junior Ashley Carr also tallied four kills to kick off the match. The Canes maintained a dominant lead and took set one, 25-13, with the team collecting 13 kills and 10 digs.
Syracuse kept it close to start the second set, evening the score at eight-all. Freshman Grace Lopez helped the Canes pull away with her behind the line, collecting two aces for a 8-0 run, making it 15-6. A handful of Miami players earned kills in the second set, lifting the team to a 25-15 set-two win.
Miami took an early 6-2 lead and with blocks and kills all over the board, the Canes went up 13-8 over the Orange. Graduate student Abby Casiano returned to the court and helped guide Miami to a 19-12 lead. Carr earned another career-high of nine kills to gain Miami the 25-15 set win and secure the sweep.
The Hurricanes will remain home to face Boston College on Oct. 22.