Seven Hurricanes Named CRCA Scholar Athletes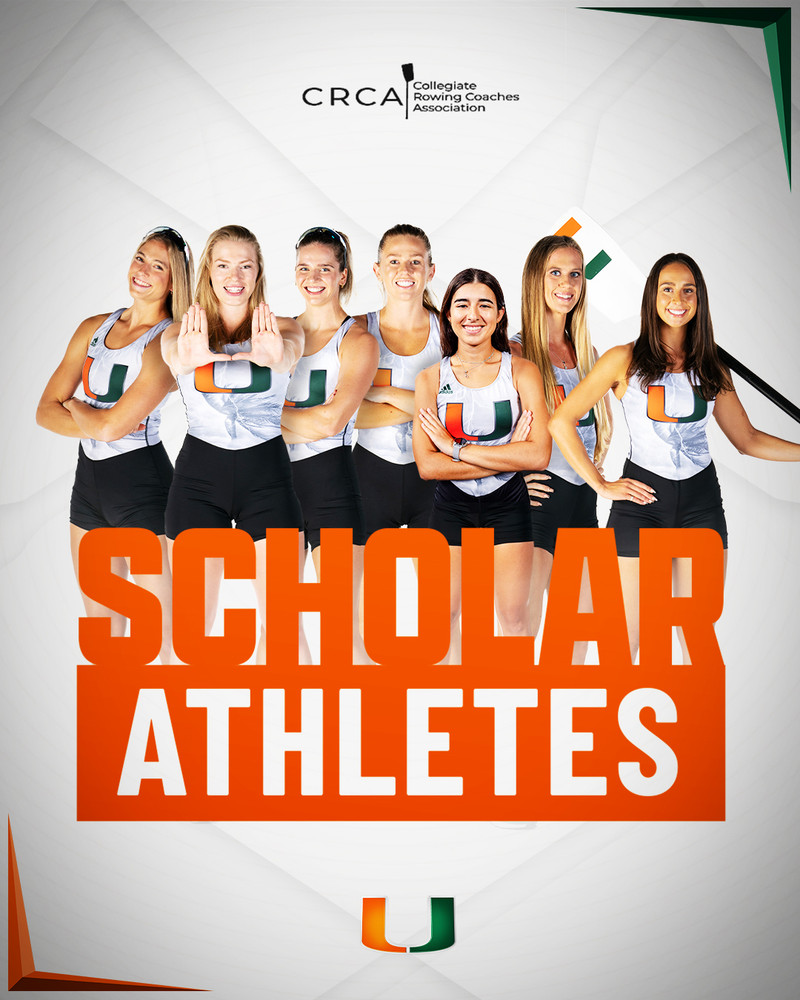 CORAL GABLES, Fla. – Seven University of Miami rowing student-athletes were named CRCA Scholar Athletes as announced by the Collegiate Rowing Coaches Association.
Mimmi Balaam, Stephanie Ferrali, Paige Jackett, Taylor Kuligowski, Anastasia Ray, Carolina Rodriguez and Emma Tschetter all earned the academic plaudit from the CRCA, and all seven were named to the All-ACC Academic Team earlier this summer.
To qualify, an athlete must meet both academic and athletic requirements, such as being in at least their 2nd year of eligibility and  maintaining an average cum. GPA of 3.50 or higher.
Additionally, student-athletes must have rowed in their institution's NCAA or IRA (lightweight) eligible boats for a minimum of 75% of the current spring races or race in  an NCAA Boat at their Conference Championship/NCAA Championship.