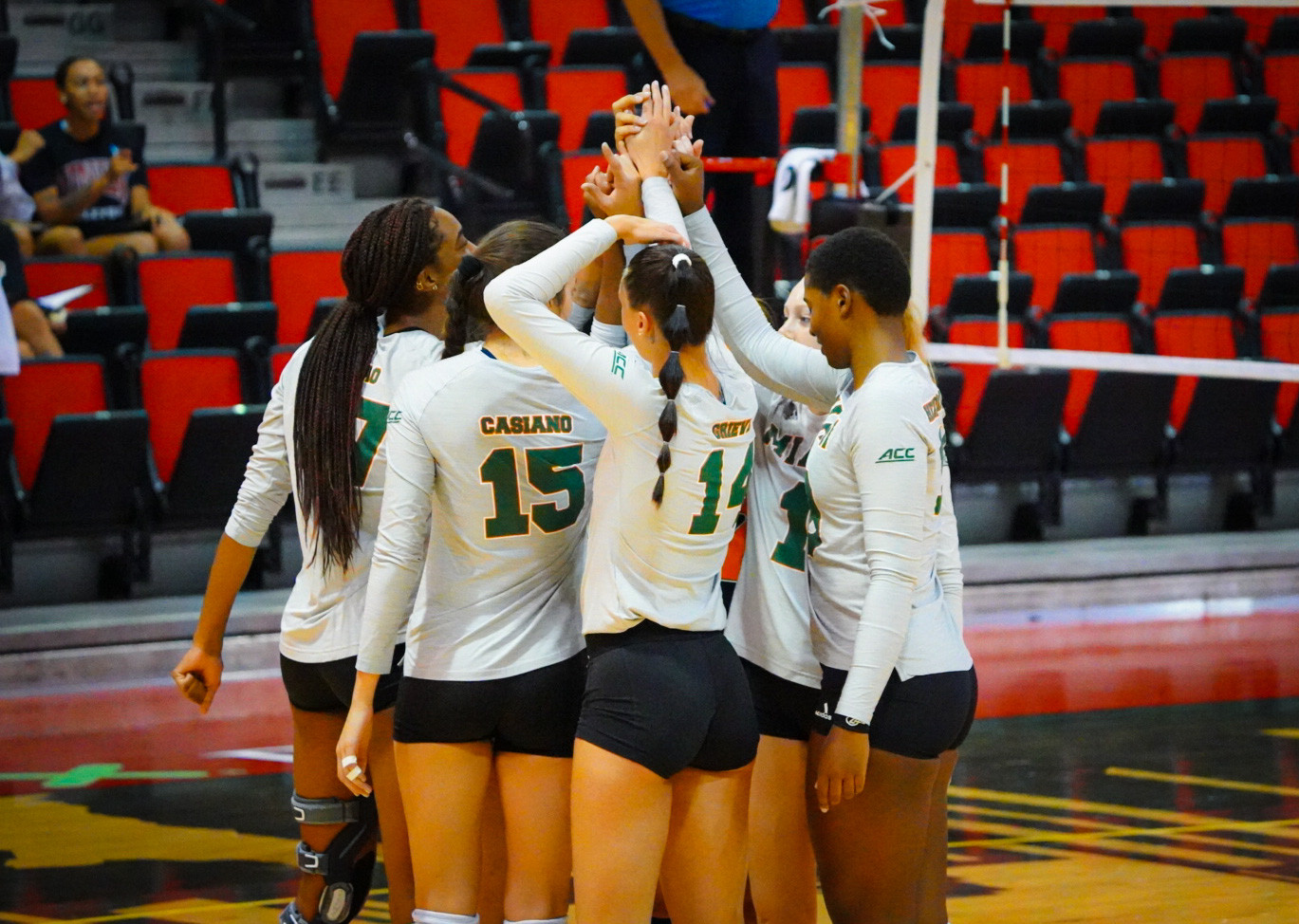 RALEIGH, N.C. – The University of Miami volleyball team held early leads in all four sets but fell to NC State, 3-1, Sunday afternoon at Reynolds Coliseum.
Miami (9-6, 2-2 ACC) jumped out to an 11-7 lead in set one and possessed an early advantage in set two but failed to maintain its advantage as the Wolfpack took both sets, 25-20.
In the third set, the Canes logged four aces and nine kills en route to a 25-20 victory.
Miami held a 21-20 lead in set four but could not hang on as NC State (9-6, 3-1 ACC) closed out the match with a 5-0 run to win the fourth set, 25-21.
Ava Brizard, Vanja Bukilic, and Amanda Rice each notched 15 kills for the Wolfpack.
Redshirt junior Angela Grieve paced Miami with a co-match-high 15 kills, while senior Abby Casiano registered two solo blocks after logging just four through the first 14 matches of the season.
Fellow senior Janice Leao added 12 kills for her third double-digit kill outing this year.
Miami returns to South Florida after going 1-1 on the weekend, defeating North Carolina 3-1 Friday evening.
The Canes are back in action Wednesday, Oct. 8 when they visit in-state rival Florida State. First serve is set for 8 p.m., and the match will air on ACC Network.
To keep up with the University of Miami volleyball team on social media, follow @CanesVB on Twitter and Facebook, as well as @Canes_VB on Instagram.