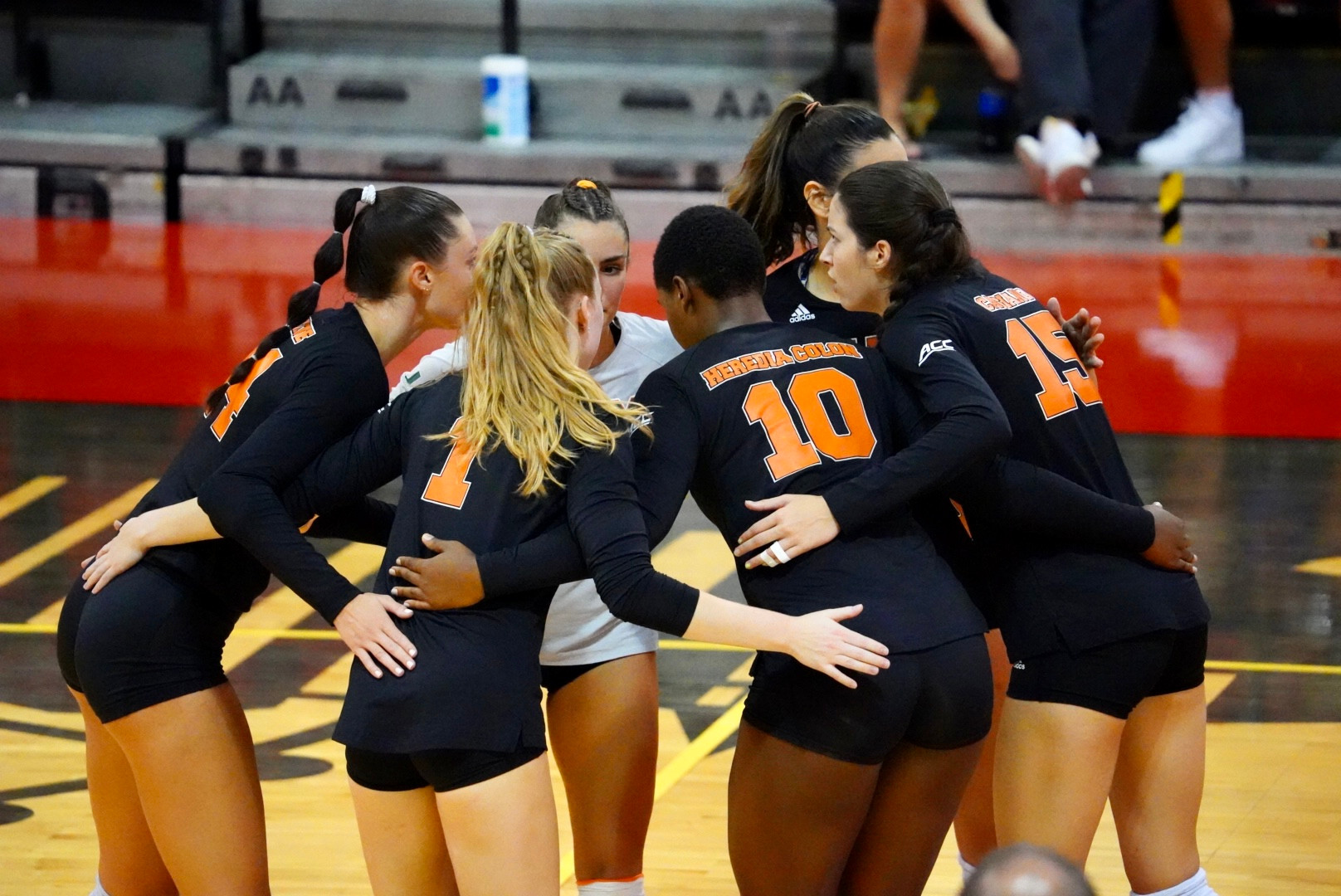 ORLANDO, Fla. – The University of Miami volleyball team was tagged with its first loss of the season on Friday when the Hurricanes fell short of the University of Illinois Chicago Flames, 3-1, at the UCF Invitational.
Senior Savannah Vach recorded her fourth double-double of the season with 39 assists and a season-best 15 digs in the contest. On offense, freshman Flormarie Colon (18), redshirt junior Angela Grieve (17) and senior Janice Leao (10) all tallied double-digit kills.
The first two sets of the match were dominated by defense as neither team hit better than .200 in either set. The Hurricanes (6-1) battled the Flames (6-1) to the end in set one but Miami fell just short of UIC, 30-28.
Set two remained just as close, with UIC coming out on top, 25-22, to take an early 2-0 lead in the match.
Down two sets, Miami rallied in the third frame, hitting .464 to decisively win the third set, 25-16. Six of Colon's 18 kills came in the third set alone as she hit .600 in the session.
Set four featured four ties and two lead changes, but the Flames ultimately pulled away to win the set, 25-18, and secure the overall victory.
The Hurricanes return to action on Saturday when they take on Central Florida on day two of the UCF Invitational. First serve is set for 7 p.m. and the game will be streamed on ESPN+.
To keep up with the University of Miami volleyball team on social media, follow @CanesVB on Twitter and Facebook, as well as @Canes_VB on Instagram.