Hurricanes Place Fifth at NCAA Regional
TALLAHASSEE, Fla. – The University of Miami golf team's season came to a close on Wednesday when they ended the season at the NCAA regional in Tallahassee, Fla.
The Hurricanes were one of 12 teams competing in the Tallahassee regional for a trip to the NCAA national championship. Miami was the first team out of contention, finishing in fifth place with a 54-hole score of 896 (+32). The Hurricanes trailed fourth-place Mississippi State by five strokes at the conclusion of the regional.
"I thought the team fought back hard today and made it exciting for a while there," head coach Patti Rizzo said. "Obviously, we are disappointed because we wanted to go to nationals this year, but the girls gave their heart and soul and they never gave up, so I am proud of them for that."
After shooting 11-over par and 15-over par in the first and second rounds, respectively, Miami had a particularly strong showing on Wednesday, shooting six-over-par on the final day of play.
Leading the way for the Hurricanes was third-year sophomore Franziska Sliper, who posted a 54-hole score of five-over par (221) to finish tied for 14th. Sliper capped her weekend with an even-par third round (72) for her sixth round of par or better this season.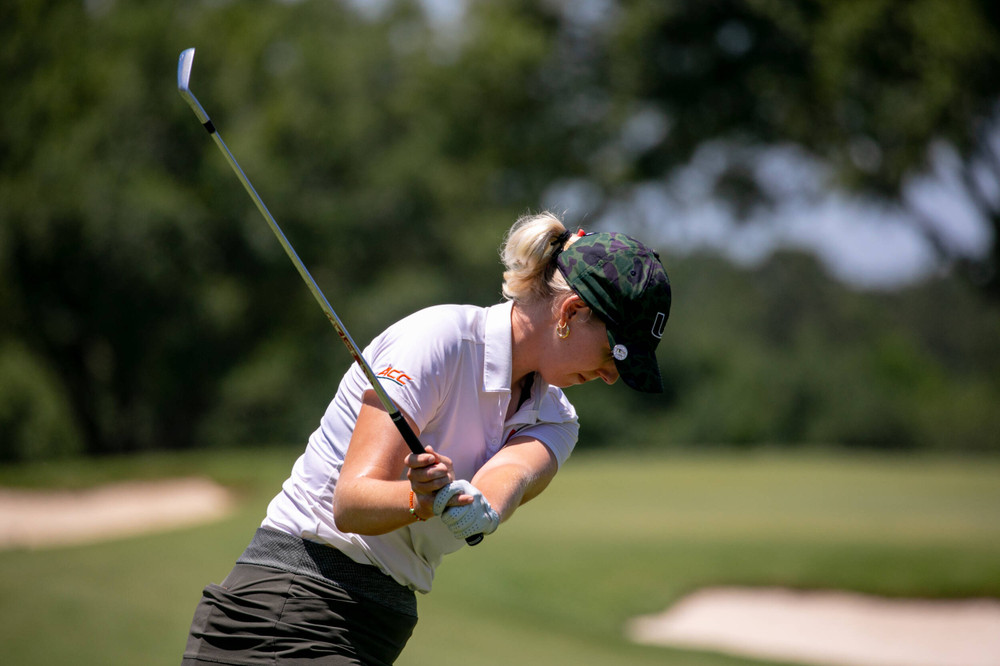 Second-year freshman Sara Byrne tallied the Hurricanes' second-best score of the event, closing out 54 holes at eight-over-par (224). Byrne's best round of the regional came on day two when she tallied a 72 for her team-leading 12th round of par or better in 2021-22. Byrne led all golfers in par three scoring, averaging a 2.75 over 12 par three holes.
Despite posting a score of six-over-par on day one, third-year sophomore Daniella Barrett rallied on Wednesday to stroke a 73 and finish 36-holes at seven-over-par (151). Barrett closed the final round with three straight birdies to record a 35 on the back nine.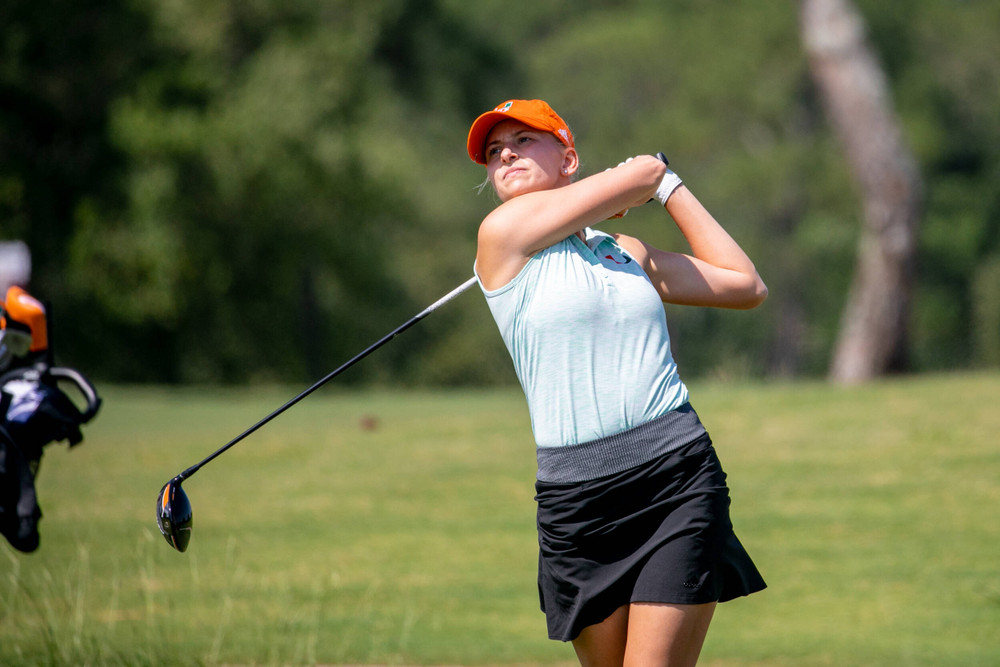 After joining the lineup in the second round of action, fifth-year senior Kristyna Frydlova shot two-over-par on Wednesday to finish 36 holes with a score of nine-over-par (153).
Rounding out the Hurricanes scoresheet are fourth-year junior Anna Backman and second-year freshman Nataliya Guseva, who shot 15-over-par (231) and 11-over-par (155), respectively.
The Hurricanes had the fourth-most birdies (41) in the regional event, paced by Sliper who totaled 10 across three rounds.