The Experience of a Lifetime
CORAL GABLES, Fla. – Very few high school rowers can say they competed for a World Championship. Even fewer can say they rowed on the same course where the Olympics were held. University of Miami freshman Audrey Lyda can claim both.
A native of Pittsburgh, Pa., Lyda originally got into the sport of rowing because she wanted to try a team sport. Lyda grew up a swimmer but had heard rowing was good exercise and provided an opportunity to work on a team to achieve a common goal.
As she became increasingly involved in the rowing community, Lyda knew that she had found her sport.
"I started to become more competitive and just really fell in love with [rowing]," Lyda said. "The rest is history."
The rest being the opportunity to compete in the sport she loves, traveling not only across the United States, but all over the world to go up against the best of the best. Win gold at the 2019 US Rowing Junior National Championships? Check. Row at the World Rowing Junior Championships? Check.
But the road to the top was anything but ordinary, full of exciting opportunities and new challenges.
At the junior level of rowing, there are several different boat classes. The boat sizes range from a single all the way to an eight, with pairs and fours in between. Rowers also have the option to use one oar (sweep) or two oars (sculling).
For the smaller boats, there are trials prior to the World Rowing Junior Championships to select who will represent the United States on the international stage. Any one or two people can enter the events for the opportunity to represent their country.
For the larger boats, a selection camp is held to find the best rowers in the country and put them to the test against one another. Rowers are invited to camp based on erg scores and results in other races. Oftentimes, singles and doubles competitors are also selected from the camp.
It was at the 2019 selection camp where Lyda made a name for herself and earned a spot on the 2019 junior women's quadruple sculls team.
"Camp was really challenging and crazy competitive, but I really liked it," Lyda said. "It was awesome because I know so many different people from all over the country now. It is really cool to know so many people with different backgrounds."
Lyda, alongside Breanna Morley, Graciella Leon and Hailey Mead, travelled over 18 hours from her home state of Pennsylvania to compete at the 2019 World Rowing Junior Championships in Tokyo, Japan. As members of the women's quadruple sculls team, the four rowers competed against teams from 13 other countries from August 7-11, 2019.
"Competing in Tokyo was so surreal. Every time I look back on that experience I think, 'Oh my gosh, I can't believe that happened,'" Lyda said. "I was really proud to be able to represent not only my country, but also my city because Pittsburgh isn't known for being a great city to row in, so to represent Pittsburgh was really incredible."
The Pennsylvania native grew close to her fellow U.S. rowers, building trust which allowed them to execute on raceday. Lyda and her fellow rowers finished 12th at the championships against "competition like she'd never seen in the U.S."
One of the most memorable experiences from Lyda's time in Tokyo was that they raced on the actual course made for the 2020 Olympic Games.
"Before COVID-19 happened, they kept telling us that we were the test run for the Olympics," Lyda said. "We got to actually race where the Olympians raced, which was super cool."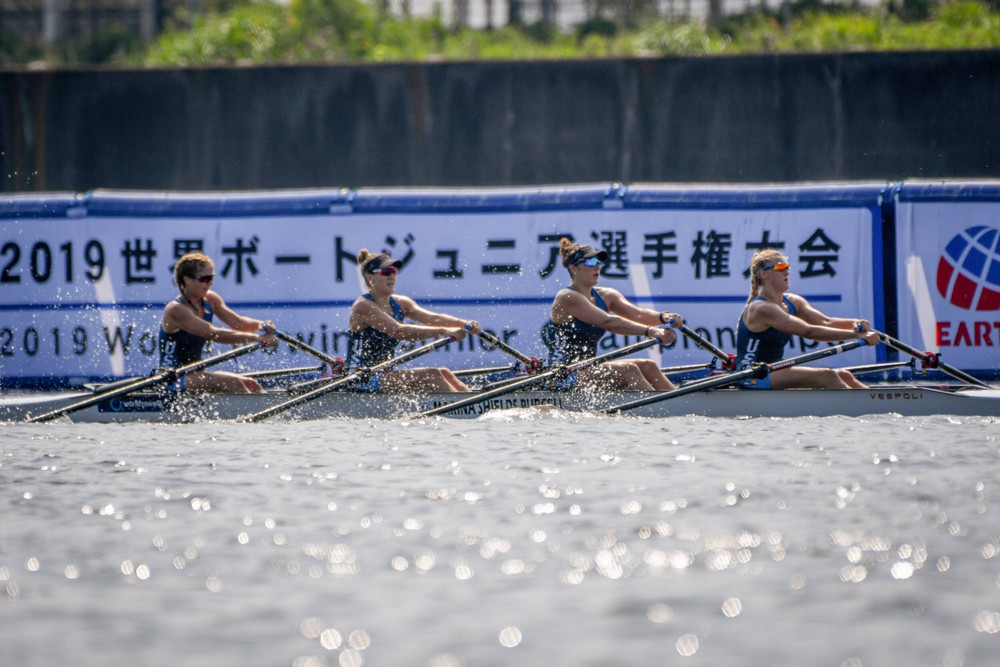 Following the 2019 World Rowing Junior Championships, Lyda continued to work to get faster and more competitive on the water.
"Rowing is awesome because, while no one wants to wake up at 5 o'clock in the morning to go practice, everyone is so driven and focused on the same goal," Lyda said. "The hyper-focus allows you to do things that you never thought you would be able to do. Everyone else from an outside perspective wonders how we do it, but I wouldn't want to do anything else."
Once she got involved in the sport, Lyda always assumed that she would row in college. On the shorter side for a rower at 5-foot-6, Lyda was looking into schools with lightweight rowing programs when she initially started her college search.
As someone who is "super into gut responses," something about the University of Miami stood out to Lyda before she even knew the school had a rowing team.
"Our [high-school] counselor gave me a list of colleges without recruiting or anything and Miami was one of them," Lyda said. "There was something that really drew me to it. In the back of my head, I thought maybe I would go to Miami if I wasn't going to row."
Once she looked into the school further and found out it had a rowing program, it seemed almost inevitable that she'd end up as a Cane.
"We were elated when Audrey came onto our recruiting radar. She is someone with great junior national team experience and we knew it would be a great mutual fit," assistant coach and recruiting coordinator Claire Frenkel said. "She is a great addition to our team from a culture perspective and really knows how to move the boat, speed-wise."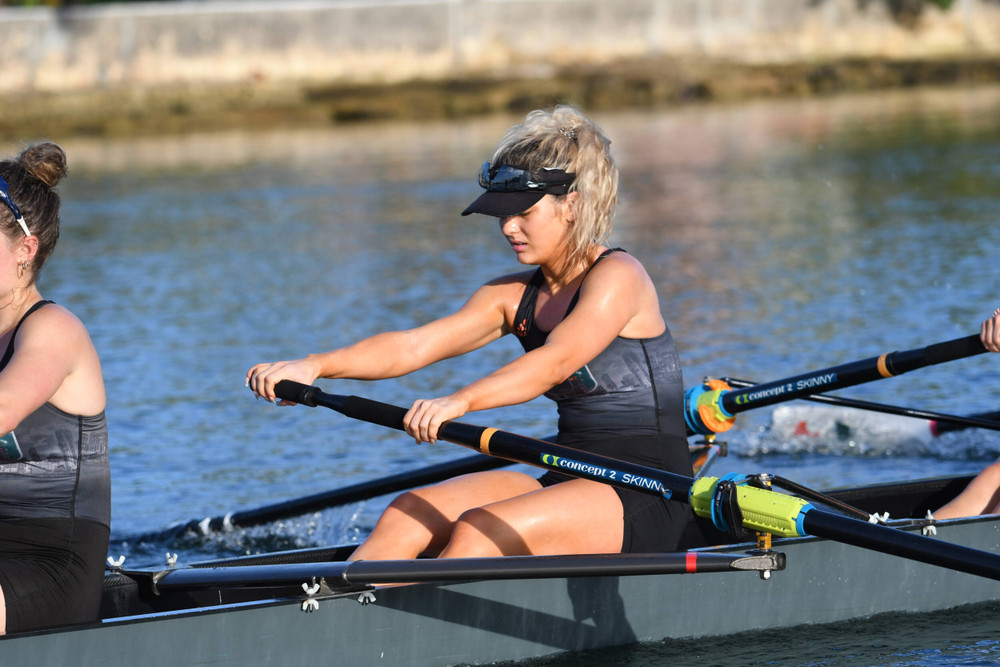 Since arriving on campus, Lyda has worked hard to adjust to being a student-athlete at the University of Miami.
"Being on a new team is difficult at first, but I think going into it with the attitude of working hard and listening to your coaches and working towards improvement is the best way to approach everything," Lyda said. "I'm excited to work more over the winter and for the racing season in the spring."
Lyda will be an important part of the team come spring as she brings a contagious energy to whatever boat she is racing in each day.
"Audrey makes people around her want to race really hard, so I would expect a lot of wins from whichever boat she is in," Frenkel said. "She is a boat-mover and has made an immediate impact on our team."
Not only does she want to be competitive on the water, but Lyda also wants to create a great team atmosphere.
"I want to create a positive team culture where everyone works hard and wants to be there all the time," Lyda said. "I really want to encourage my teammates and work my way up."
With all the right goals in mind, Lyda is set for what is shaping up to be an amazing spring season.