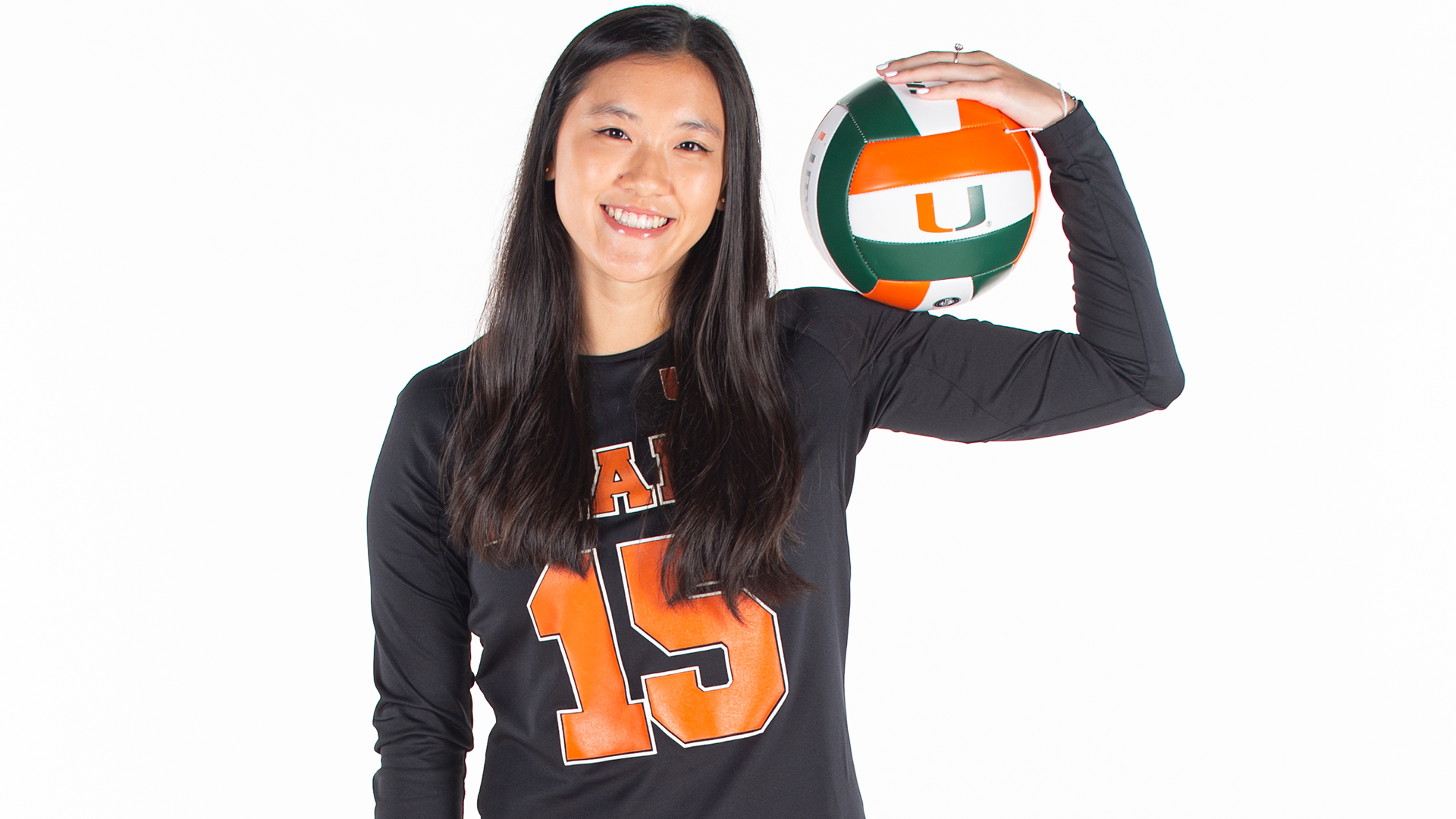 CORAL GABLES, Fla. – One regular season game remains for the University of Miami volleyball team, but for five seniors, it will be their final ACC match in the Knight Sports Complex.
For Priscilla Hernandez, Emily Damon, Janet Kalaniuvalu, Taylor Burrell and Aristea Tontai they will be honored on Wednesday afternoon as the Hurricanes get set to host Wake Forest at 3 p.m.
Not all careers look the same as each student-athlete has taken their own path to The U. They each have their own reason for selecting Miami.
Kalaniuvalu joined the Hurricanes after two seasons at Southern Utah. She has made an impact on the court as she stepped into a starting role, appearing in 240 sets with 627 kills during her time in Coral Gables.
"I wanted to go to a school that would push me to be better and give me the opportunity to compete in a Power Five conference with amazing people," said Kalaniuvalu. "I was looking for change and Miami is a beautiful place and has a very unique environment that I loved."
Wearing the Miami logo is special and hits home for some. The selection of a school is about more than just the team. During the recruitment process for Hernandez and Burrell, family played a role in helping them each decide where to go.
Hernandez has Hurricane in her blood as her mom, dad, older sister, uncle and cousin were all student-athletes at Miami; along with growing up in Coral Gables. Representing the university for her was deeper.
"It's been not only a pleasure but an honor," Hernandez said. "The people that came before me in this program and in this university so happen to be some of my family members, so it's really special to be able to live out that legacy."
Despite not being from Miami, Burrell is from just up the road and was looking for that home feeling.
Added Burrell, "When I came on my visit, I had a really good feeling. I was born in Florida so being close to home is important. I am only an hour away which isn't too close or too far. I fell in love with the school and coaching staff, they made me feel really comfortable when I came on my visit. The academics and being at The U would mean a lot and it still does."
Throughout four years there are a lot of memories to be made both on and off the court. As a team there are experiences that are shared, such as beating rival Florida State. Those are the moments that stick with the athletes when they leave and that holds true for Damon.
"Every season I've had here has been unique with some of the highlights being playing middle and playing outside, but my favorite memory is playing FSU my freshman year and winning a five-set thriller at home," Damon added. "That game was so intense, and we had to win two game points because of a challenge call. It's fitting to have also won my last FSU game in the same fashion."
Though this match will be the last regular season match in the Knight Sports Complex for this group, it may not be the last. The 23-4 Canes are 11th in the RPI and in position to potentially host the first and second rounds of the NCAA Division I Women's College Championships.
This group and the team know that there is more to play for and more memories to be made.
"It is the first time in four years that we know for sure there is more volleyball," said Tontai. "We are not even talking about just going to the tournament, but possibly hosting. That is awesome."
As these five special senior's careers come down the home stretch, they all had one piece of advice in common for their teammates.
That is to cherish and enjoy the small moment because it does go by fast.