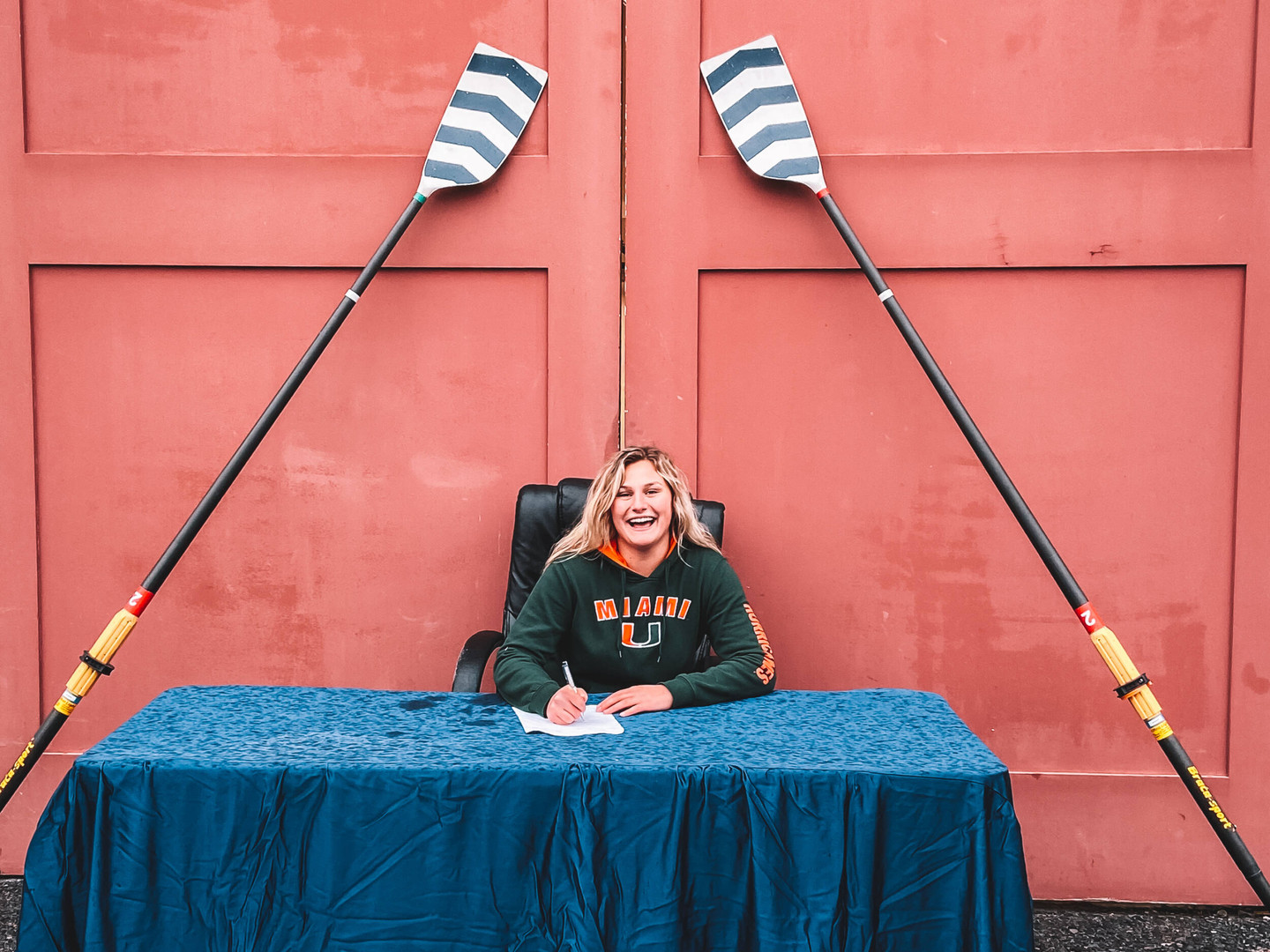 CORAL GABLES, Fla. – Freshman Gianna Haley got her start in rowing at an early age.
A dancer during her formative years, Haley reached the ripe old age of 11 when she decided she wanted to try something new. Enter, rowing.
"One of my sister's friends convinced her to do a rowing camp," Haley said. "My sister ended up loving it, so I wanted to give it a try. I started mod rowing in the sixth grade and have been doing it ever since."
While Haley's sister, Stella, was the pioneer for the Haley sisters to get involved in rowing, it quickly became a sport they could bond over and enjoy together.
"It was nice that we could connect with rowing because we both did it," Haley said. "We'd come home after practice and ask each other how practice went. We also rowed a double together during the summers and both enjoyed doing it. We did fun little competitions and things like that."
Stella continued to pave the way for the Haleys in the world of rowing, joining the Duke University rowing team in the fall of 2018. Gianna, who knew that rowing was going to be a big part of her collegiate experience, started seriously focusing on schools with a rowing program.
"Rowing was definitely a big part of my decision because it was very important in my life," Haley said. "My sister was part of an ACC school and I thought it would be super cool if we could compete again, so I started looking at ACC schools. I looked into the Miami program and after learning more about the team, school and academics, I thought it was a perfect fit."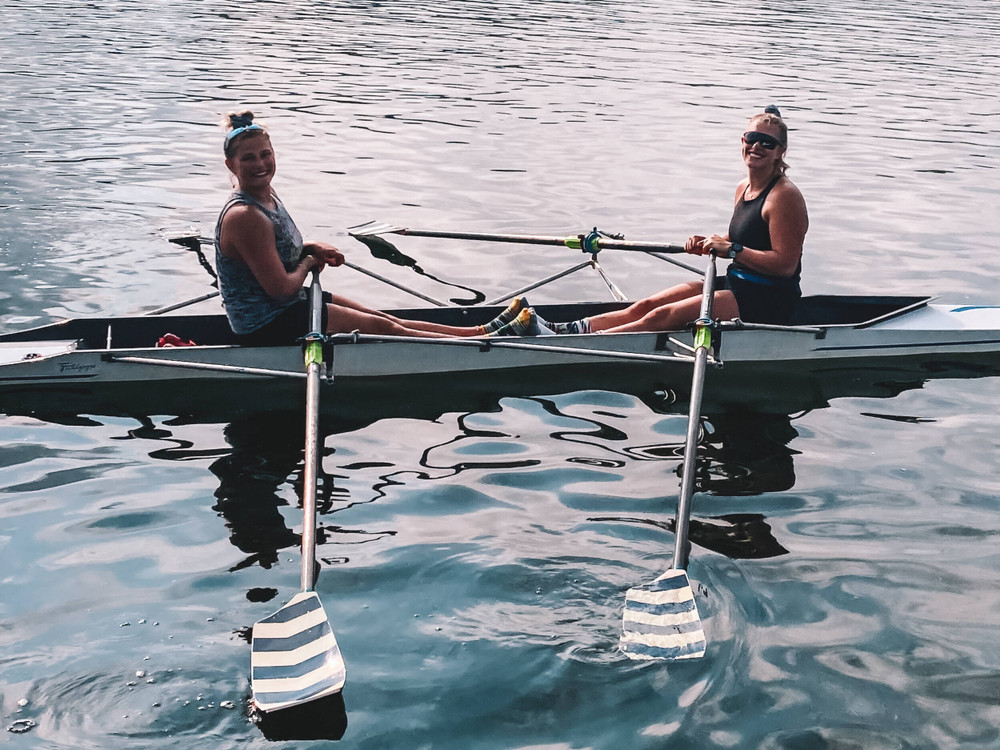 Having started rowing at such a young age, Haley's journey to The U was not without adversity as she faced several injuries during her high school career.
"I've had so many injuries but from them I've learned that hard work can pay off," Haley said. "If you work your hardest and you try your best, you will see improvements. The lessons of the ups and downs and to keep fighting no matter what are the ones that I always remember."
Part of battling those hardships is getting past the mental struggles that come with rowing. There are so many highs and lows in the sport, according to Haley, that you have to work through them and persevere.
One of the things that kept Haley motivated through the tough times was the relationships she built with her teammates.
"On my high school team, we were all very competitive, but we would be with each other through it all," Haley said. "We all had each other's backs and that was something I really loved. It was all about being competitive, having fun and working hard."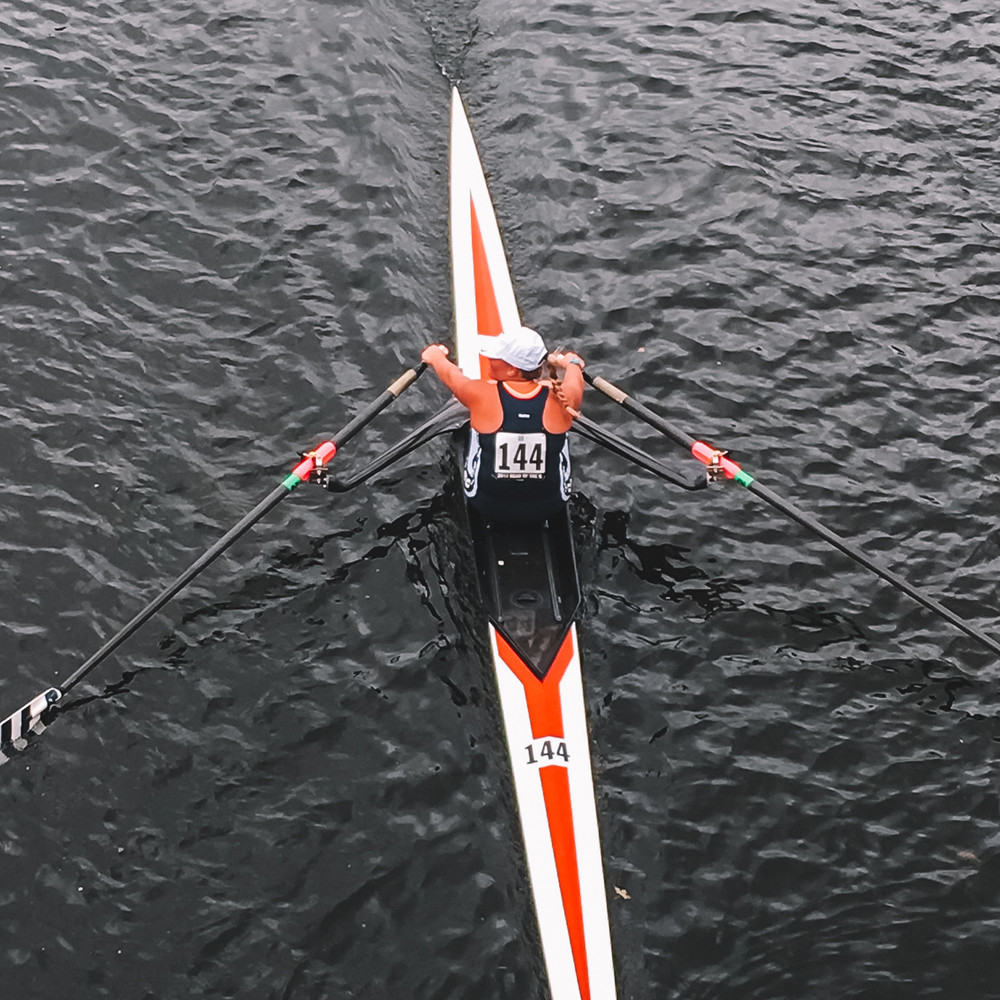 That want to work hard and be better is something that Haley carries with her to Miami.
"There is always something, no matter how long you've been training, that you can improve on," Haley said. "There's always from for improvement and that has always pushed me. Once I accomplish one thing, it is on to the next."
Because she thrives on hard work, Haley is incredibly ready to start rowing with her teammates and coaches at The U.
"I'm really looking forward to meeting my new teammates and getting to know everyone," Haley said. "I'm ready to be competitive, work hard, row hard and win."
The fall rowing season is about to get underway for the Canes and Haley will be right there with them, ready to do whatever it takes to compete hard and win.