Miami Athletics Launches New Major Giving Initiative
CORAL GABLES, Fla. – University of Miami Athletics unveiled the next step in strategically building and developing the future of the department on Friday.
The Athletic Director's Society will enhance the pool of resources to build state-of-the-art facilities, attract and retain the nation's best student-athletes and coaches, and provide those who wear the "U' an unparalleled collegiate experience.
"The University of Miami has a proud tradition of athletic excellence, and in order to ensure this legacy endures, we have established the Athletic Director's Society. With the help of your generous support, we will ensure the flame of Hurricane Athletics is never extinguished," Director of Athletics Blake James said.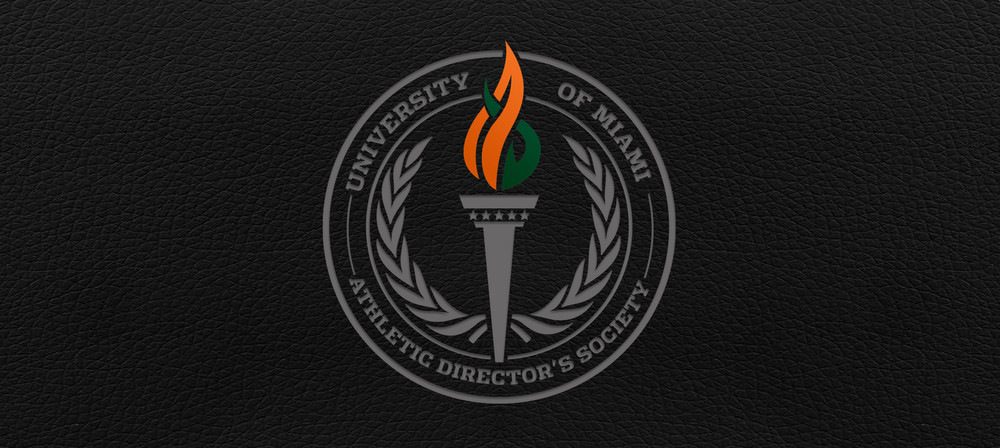 In addition to providing the very best in support to 400- plus student-athletes competing nationally, the Athletic Director's Society will help fund a wide variety of facility enhancements. For the upcoming academic year, this includes plans for a newly renovated football locker room, enhancements to Alex Rodriguez Park at Mark Light Field – including a new scoreboard, team locker room and players' lounge – as well as expansion of the Hecht Athletic Center weight room, enhancements to the swimming & diving program facilities, field replacement at Cobb Stadium and more.
This much needed philanthropic giving society is for donors who commit to a major gift of at least $50,000 payable over a five-year period. While the Athletic Director's Society is philanthropic in nature, members will enjoy unique stewardship opportunities and a deeper, more meaningful engagement with Hurricanes Athletics.
Some of these opportunities can include:
Tier 1 priority for postseason and away game tickets
Invitations to exclusive Athletic Director's Society events
Ability to request an exclusive away game team travel experience
Commitment levels within this exclusive society include $50,000, $100,000, $250,000, $500,000, and $1 million+. These major gift commitments are separate from any Student-Impact Fund or Golden Canes Society annual donations.
Support from members will directly provide the young men and women in Hurricanes Athletics a world-class experience, including new facilities to train and compete in, permanent scholarship support, and the ability to attract and retain the best and brightest coaches and leaders.
"The Athletic Director's Society is a much-needed next step in the growth of Miami Athletics," Senior Associate Athletics Director for Development Chris Cohen said. "The ADS will enable us to raise the bar and provide unparalleled support for our 400+ student-athletes now and in the future."
To learn more about the Athletic Director's Society, please visit MiamiHurricanes.com/ADSociety or contact Parker Poliakoff at the Hurricane Club at 305-407-5794.