Sharing Stories of Excellence
CORAL GABLES, Fla. – She is a global ambassador for adidas, a wildly popular Peloton instructor, the in-arena host for the NBA's Brooklyn Nets and the CEO and founder of Love Squad, a female empowerment collective designed to help women create success in all facets of their lives.
But during a conversation last week with some of Miami's top student-athletes as part of the University's annual Celebration of Women's Athletics, Ally Love wasn't necessarily hoping to solely inspire a new generation of women leaders.
She was hoping to learn from Hurricanes Michelle Atherley, Estela Perez-Somarriba and Elizaveta Lukianova herself.
"We often forget that the strength of a person – not just a woman, but of a person, no matter how you identify – is through the story that they tell and that's something they shared today and that's something I'm taking with me. It reminded me to continue to share my narratives to just tell my story," Love said. "The reason for that is because if we continue to exchange those stories and share and read our own narratives, then exchange those narratives, we learn from each other and that's exactly what they did today. That's where the power is. That's where the strength is…We not only write the story, but we get to share those stories and that's exactly what they exhibited today and that's what left a lasting impression on me."
During a wide-ranging discussion with three of Miami's Celebration of Women's Athletics honorees, Love asked the trio of highly accomplished Hurricanes to share a bit about their backgrounds, what brought them to Miami and how they've managed to juggle the demands of being a high-level college athlete with their responsibilities in the classroom and community.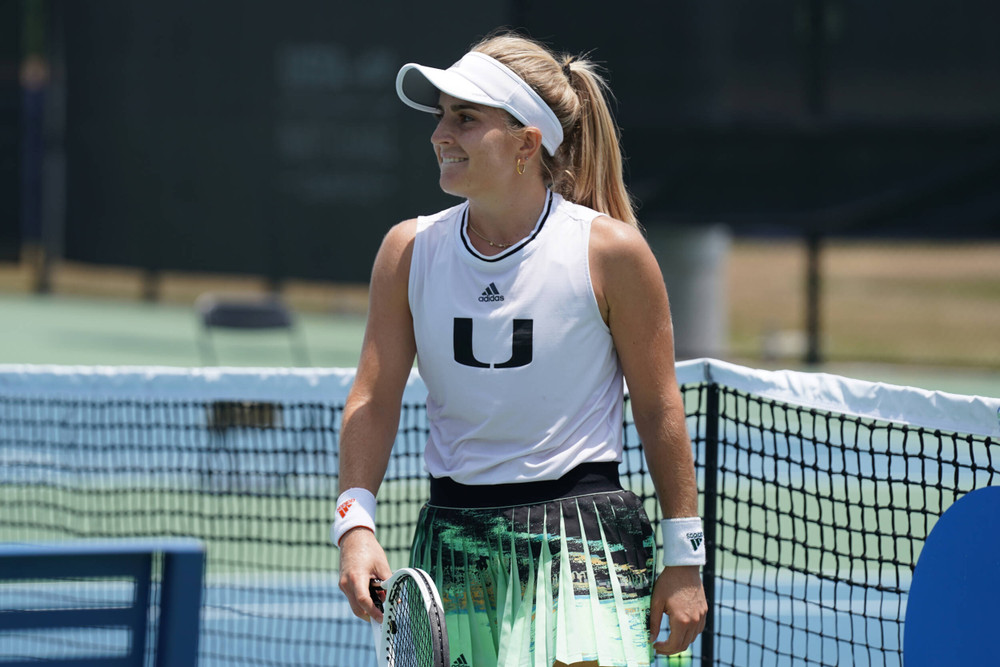 She also noted statistics often show girls top playing competitive sports between the ages of 8-12 and asked Atherley, Perez-Somarriba and Lukianova what advice they'd give young girls hoping to one day, find the same kind of success they've found in college athletics.
"I would say don't be afraid of change because change is always hard. It's scary. You're going to be nervous, but change is very important in your life," said Lukianova, a three-time All-ACC volleyball player. "You can't live your life in just one level because there's going to be change constantly…You need to be able to deal with change and at some point, it will pay off…You're going to be better."
Said Perez-Somarriba, the 2021 ITA National Player of the Year and the 2019 NCAA National Singles Championship winner, "First of all, I would tell them to always be true to themselves because over the years, they're going to find obstacles…I would also tell them it's important to be steady and not get too excited with the victories and not to get too low with the defeats. This is a long race and results come on their own when the right work is put in. And finally, I would say to just keep going. Keep going, because dreams come true. They might seem unrealistic, but eventually, you realize they can be reality. That's something I learned during my years here."
Added Michelle Atherley, the 2019 NCAA Pentathlon Champion and the 2019 ACC Track and Field Scholar Athlete of the Year, "The first thing that came to my mind was to do you and just always know that at the end of the day, you have your own back and this is your life to live…The actions that you take will ultimately result in whatever you put in."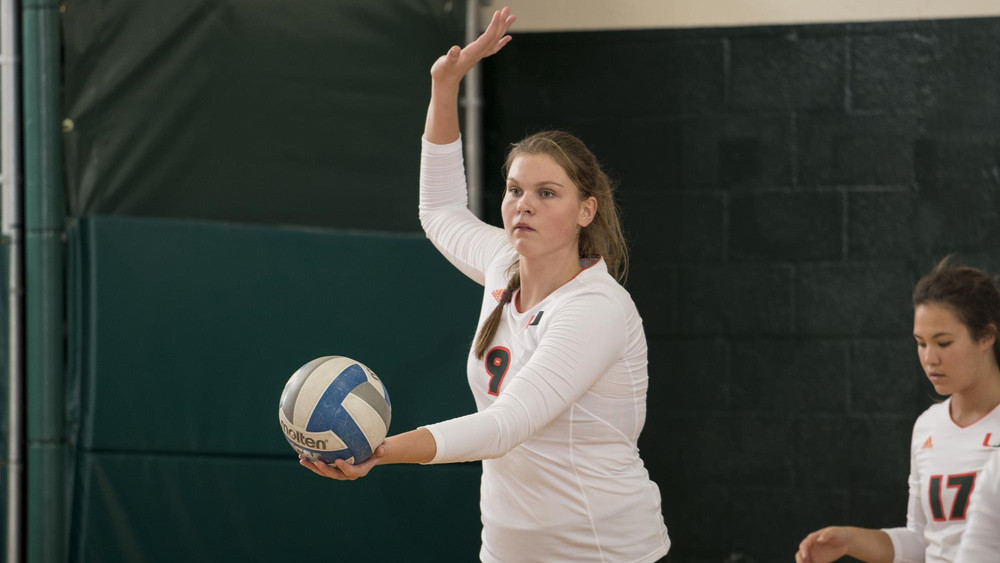 Atherley, Lukianova and Perez-Somarriba were three of the 11 student-athletes recognized during this year's Celebration of Women's Athletics, which was shifted to a virtual format because of the COVID-19 pandemic.
Also recognized were golfer Kristyna Frydlova, women's basketball player Kelsey Marshall, cross country athlete Emma Langlois, rower Abby Schwenger, soccer player Tia Dupont, swimmer Sydney Knapp, diver Mia Vallee and track and field athlete Debbie Ajagbe.
All were honored not only because of their excellence in their respective sports, but for their performance in the classroom and their work in the community.
"Despite the challenges of this year, I am thrilled we were able to continue our Celebration of Women's Athletics, recognizing the amazing accomplishments of 11 female student-athletes and that we were able to continue to grow our Building Women's Champions Campaign," said Jennifer Strawley, Miami's Deputy Director of Athletics and Chief Operating Officer who helped organize the Celebration of Women's Athletics. "The young women we recognized represent the best of the best of the University of Miami and have excelled athletically, academically and in our community. We would like to extend a special thank you to all our donors who continue to invest in the development of our young women and to adidas and Ally Love for their assistance in allowing us to continue to elevate this event."