Seasoned Canes: Fans Share Their Stories
G. Holmes Braddock
You can't say it about most, but G. Holmes Braddock has truly seen it all.
As a graduate of the University of Miami Class of 1949, Braddock has been associated with Miami Hurricanes Athletics for more than 70 years.
By his count, prior to the COVID-19-impacted year of 2020, he and his wife Virginia "Ginny" Braddock had missed a total of 14 Hurricanes Football home games since he arrived to campus as a freshman in 1946.
"My wife and I have gone to ballgames in 56 different stadiums across the country," Braddock said. "I'll be 96 years old next month."
Having grown up in Sebastian, Florida – a town about 15 miles north of Vero Beach – Braddock estimated he began following the Hurricanes at the age of 12.
"We used to get the newspaper from Miami delivered to our town, so I knew a lot of the players' names and I eventually got to know a lot of them after that," Braddock said.
When he was discharged from the service in 1946, he knew there was only one school for him. During his time in Coral Gables, Braddock served as sports editor for The Miami Hurricane. One of his fondest memories on an assignment was sitting next to iconic manager Connie Mack in the Philadelphia A's dugout during a spring training game at Miami Stadium.
Through his time as a student reporter, Braddock grew close to Miami head football coach Jack Harding, who eventually became Director of Athletics. Harding would go on to hire former teammate Andy Gustafson to be head coach of the Hurricanes.
"Coach Harding asked me to represent the student body when Gus came in," Braddock said. "I met him on the tarmac when he stepped off the plane. I was the first student he met."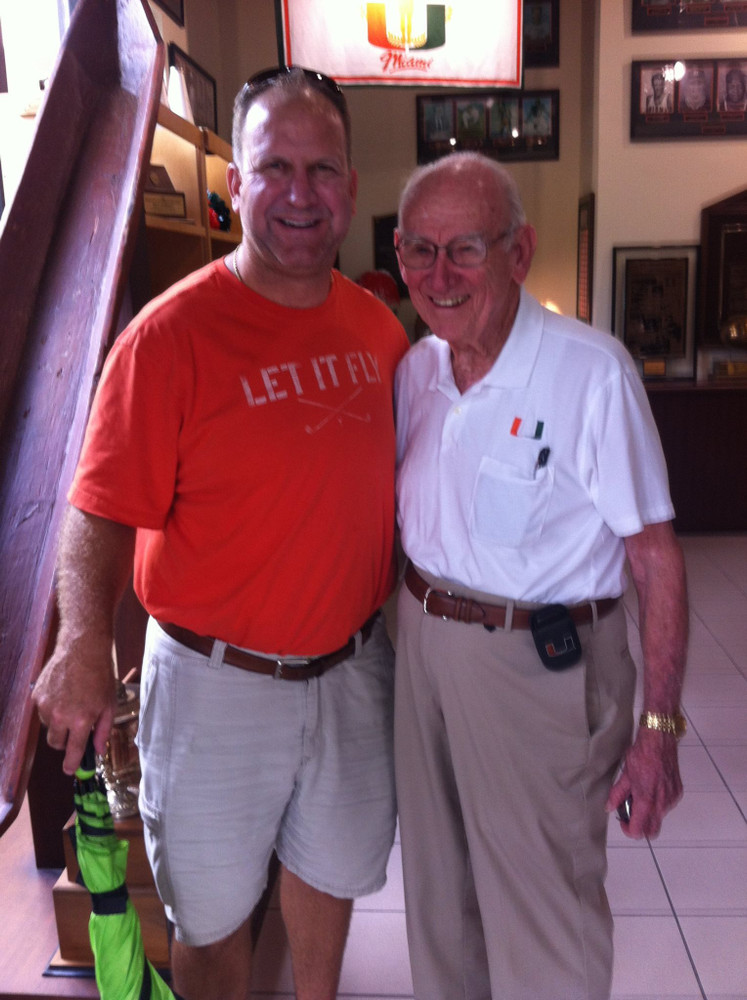 Eventually, upon graduation, then-school president Dr. Bowman Foster Ashe hired Braddock to recruit students up and down the east coast of the United States to attend Miami.
"At the end of the year, I asked him if there was any chance I could get off the road, because my wife was pregnant and due in a few months," Braddock recalled. "He said, 'I only have one job available, but it pays less than what I'm paying you. It's manager of the student union.
"I was making $3,600 per year."
Braddock had found his dream job, and kept it until April 1954.
"It was probably the best job I ever had, because as the manager, you were involved in all the activities," he said. "Everything centered around the union. Kids were in and out of our offices all the time."
Braddock, a father of four, eventually moved on to manage Miami Shores Country Club before moving into the insurance industry. But he never stopped attending Miami Hurricanes games.
A hip replacement in 2008 ended his streak of perfect attendance for every Miami / Florida matchup since 1946.
When asked about his favorite memory, the 95-year-old Braddock did not pause.
"1983 when we beat Nebraska for the first national championship," he said. "And if you asked me my favorite play, it would have to be the failed 2-point conversion with Kenny Calhoun. That has to be my favorite play."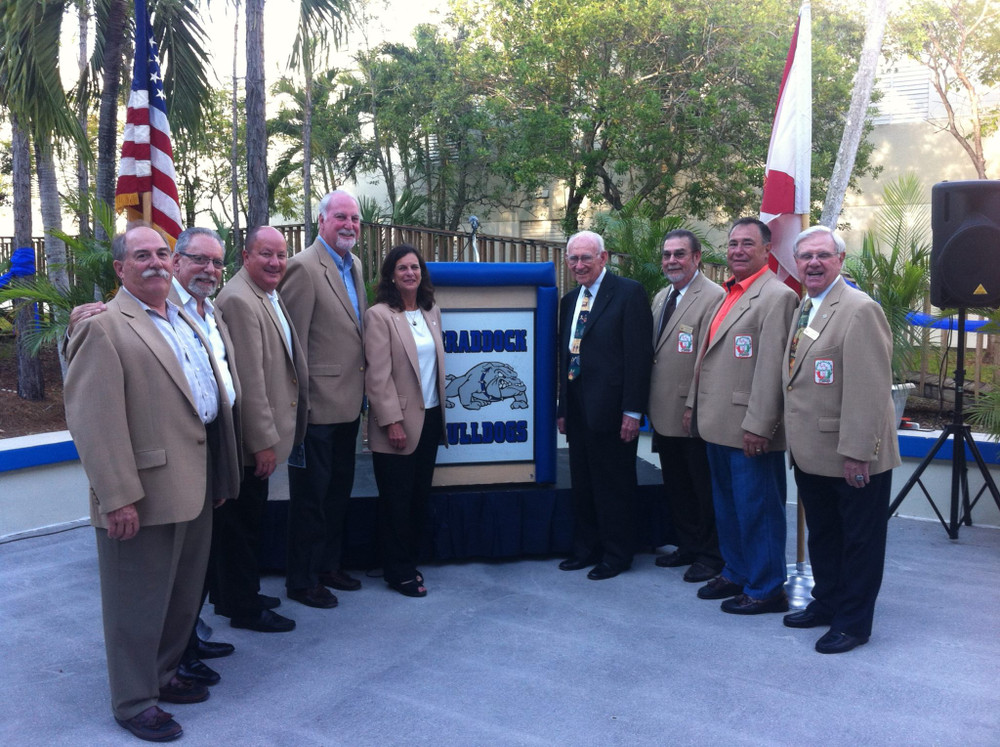 Braddock has seen it all in his time as a Hurricanes fan, but one thing has remained constant on gameday, he said.
"Maybe it'll change this year, but on gameday, I'm not very nice to be around," he said. "I'm not in a bad mood by any stretch, but I'm single-minded. I'm there to see a ball game. I'm not there to socialize. I try not to miss a play."
Braddock says he uses the restroom at the very last second before kickoff, again at halftime, and again once the game's over. He never gets up for drinks, food, or to meet with friends during the game. If he tailgates, it would only happen after a Miami win – never before.
"I don't converse much. To some people, it's entertainment. I'm a conversationalist, but not at the ballgame."