CORAL GABLES, Fla. – While the last few months for the Miami rowing team might have looked a little different than a normal fall semester, the opportunity to come together as a unit was one of the highlights.
"I'm so thankful that we were able to work out and be a part of the team again," sophomore Taylor Kuligowski said. "I know some teams weren't lucky enough to be able to get workouts approved, so being able to work with my teammates and train towards a spring season was something for which I was extremely grateful."
The team met two to three times a week throughout the latter half of the fall semester and the practices provided the student-athletes a break from the chaos of classes and the COVID-19 pandemic.
"For an hour and a half or two hours on a couple of mornings, they just got to think about rowing and think about the team," head coach Dave Sanderson said. "What impressed me was how ready the team was to be able to train and row together again.
Miami looks to take its dedication and flexibility into the spring semester.
"The spring season is going to be pretty fast-paced," Kuligowski said. "We are going to have to be flexible and make sure that we are very focused, so we can put the work in to make very quick progress with racing season underway."
Consistency both on and off the water will be key for the Canes this spring, as it is paramount that the team stays dedicated to not only progressing in its rowing technique, but also to staying healthy and safe.
"We'll be spending a great deal of time on figuring out how to make the boats go fast again and will look for consistency in day-to-day practice," Sanderson said. "What we're looking for from the team is good advancement and progression through the spring training. We're planning on having races and ultimately competing at the ACC Championship."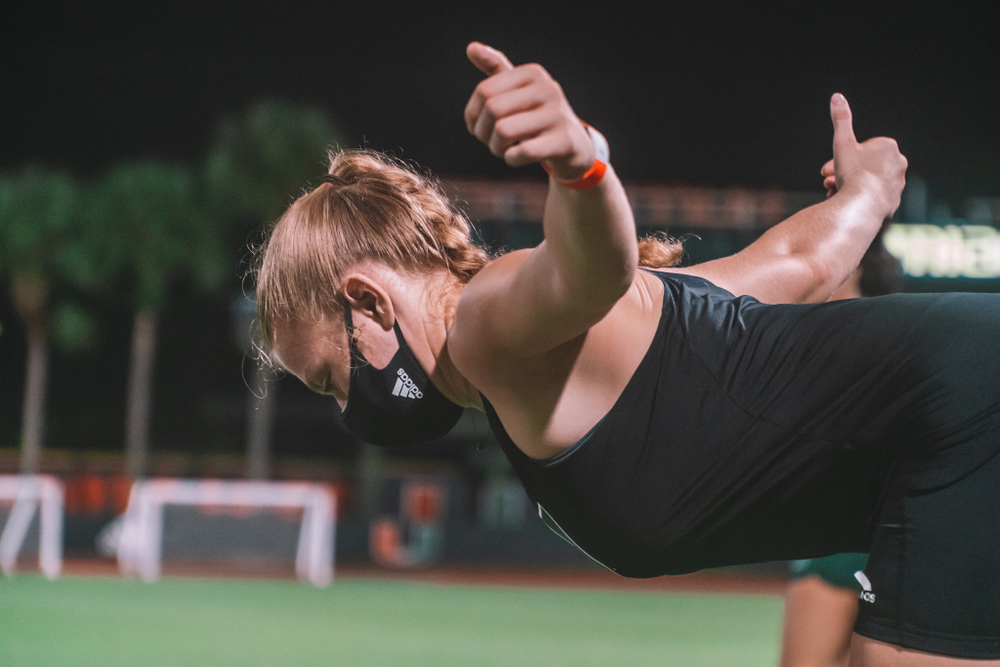 While winning the ACC Championship is the ultimate goal for the 2021 season, for Kuligowski, just being back on the water with her friends is a win in and of itself.
"Not being able to race with my teammates last season was hard," Kuligowski said. "Getting on the water with my friends and seeing our seniors from last year return is what really excites me."
Kuligowski and the rest of the Miami rowing team hits the water in just a few weeks' time and are ready to tackle the 2021 season.