Canes Rowing Gets Stronger
CORAL GABLES, Fla. – University of Miami head rowing coach Dave Sanderson announced Friday the signing of three rowers to National Letters of Intent.
"I am excited to announce our current signees," Sanderson said. "They bring a broad range of experiences from their high school rowing programs, national competitions and World Rowing. Each athlete will have a role on our squad and we look forward to working with each of them to help them develop during their four years."
The 2021 signing class features a dynamic trio in Gianna Haley, Caroline Hanlon and Audrey Lyda, each hailing from a different state on the east coast.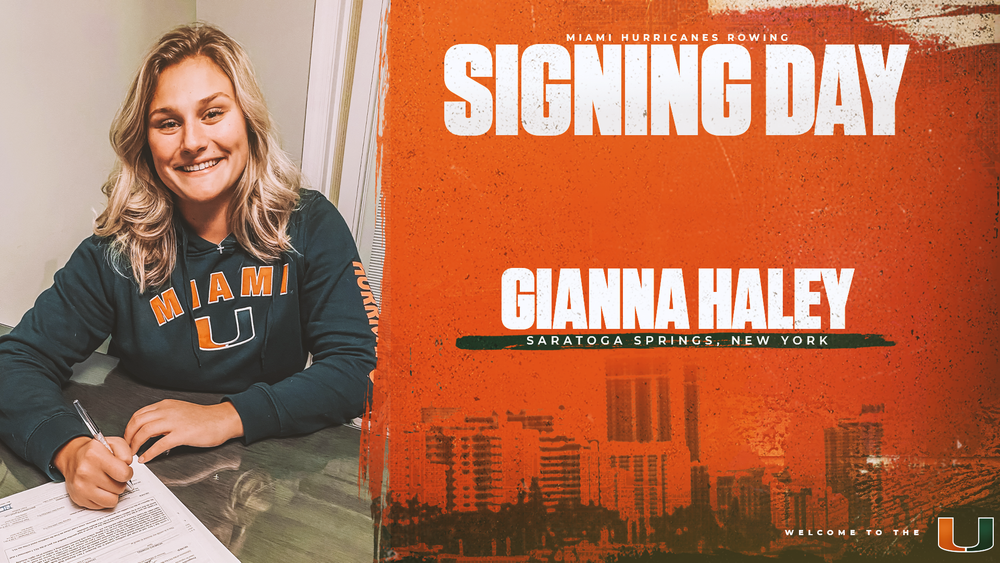 A native of Saratoga Springs, N.Y., Haley brings dedication and experience to the Miami rowing program. In 2019, the rower helped the varsity second eight to a bronze medal at the Scholastic Rowing Association of America's national high school rowing championship. Her boat finished the final with a third-place showing.
Haley is no stranger to collegiate rowing as her sister, Stella, is a member of the Duke rowing team.
"Over the last 10 months, it is clear Gianna has made impressive progress both technically and physiologically even while dealing with the challenges thrown at her from the COVID-19 pandemic," assistant coach Claire Frenkel said. "That tenacious work ethic and coachability will serve her well as a Cane."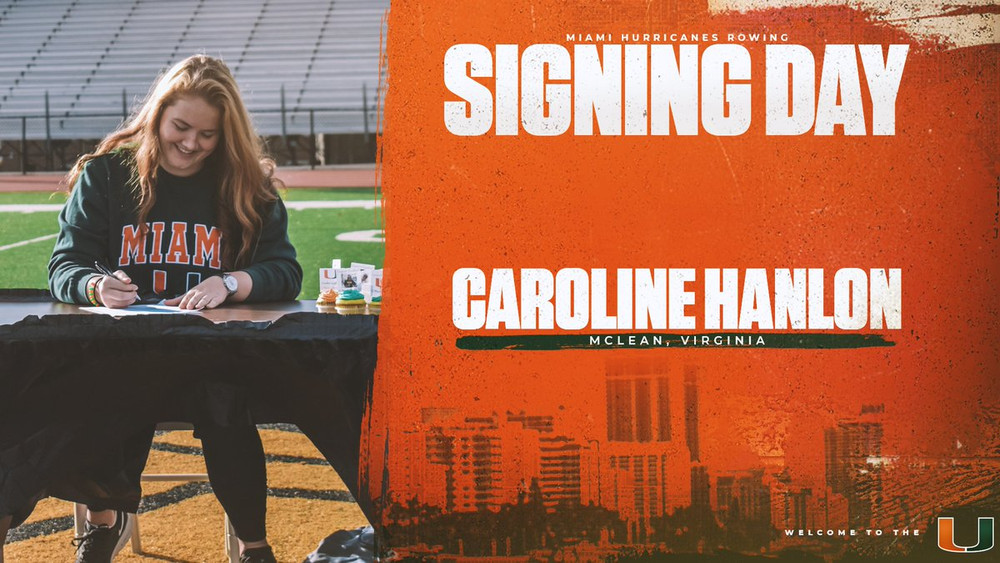 A little further down the coast, Hanlon comes to Miami from Mclean, Va., where she rowed for both for Langley High School and Resilient Rowing Club. In 2019, Hanlon was part of a junior eight boat that finished third overall at the Virginia State Championship.
During the fall season in 2019, Hanlon brought home a pair of silver medals, rowing to a second-place finish in the third varsity four boat at The Occoquan Challenge and in the third varsity eight boat at The Head of the Occoquan.
"Caroline has endless development potential and comes from a great program in Virginia," Frenkel said. "She is a leader on her team and we look forward to having her leadership on the Canes rowing roster next fall."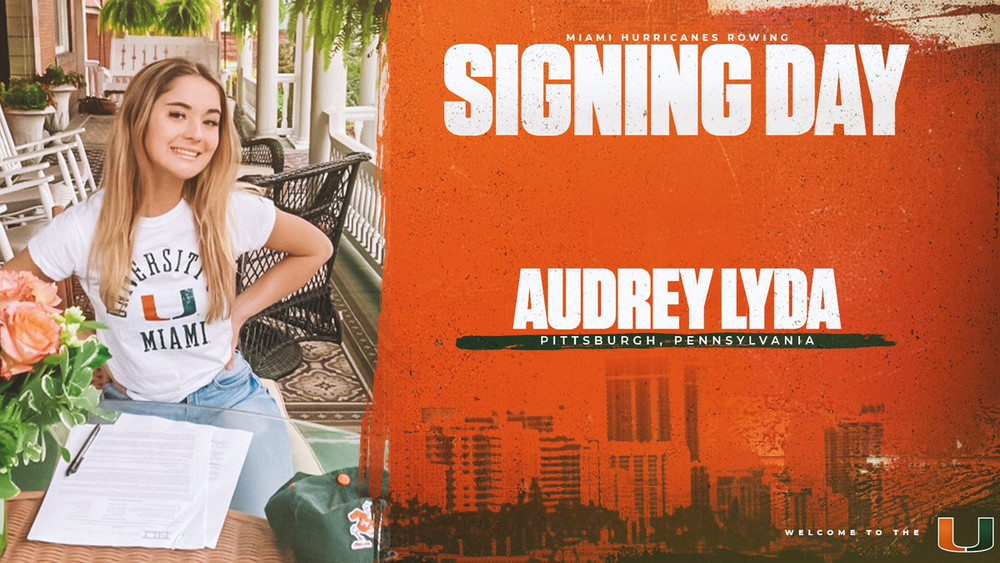 Lyda brings a wealth of experience to the Canes having rowed not only on the national stage, but also at the international level. Lyda's first international appearance came at the 2017 Canadian Henley, where she placed second in the U17 double sculls. The following year, she raced to gold in the same event.
On US soil, the Pittsburgh native brought home the gold at the 2019 US Rowing Junior National Championships, rowing in the lightweight double sculls division. Lyda earned one of four spots on the U19 women's national team and finished 12th in the quad at the 2019 World Rowing Junior Championships in Tokyo.
"Audrey has incredible tenacity and desire to win," Frenkel said. "Her international race experience made her a standout while on the recruiting trail. She wants to make an impact on this team and we are thrilled to have her continue her rowing career as a Miami Hurricane."