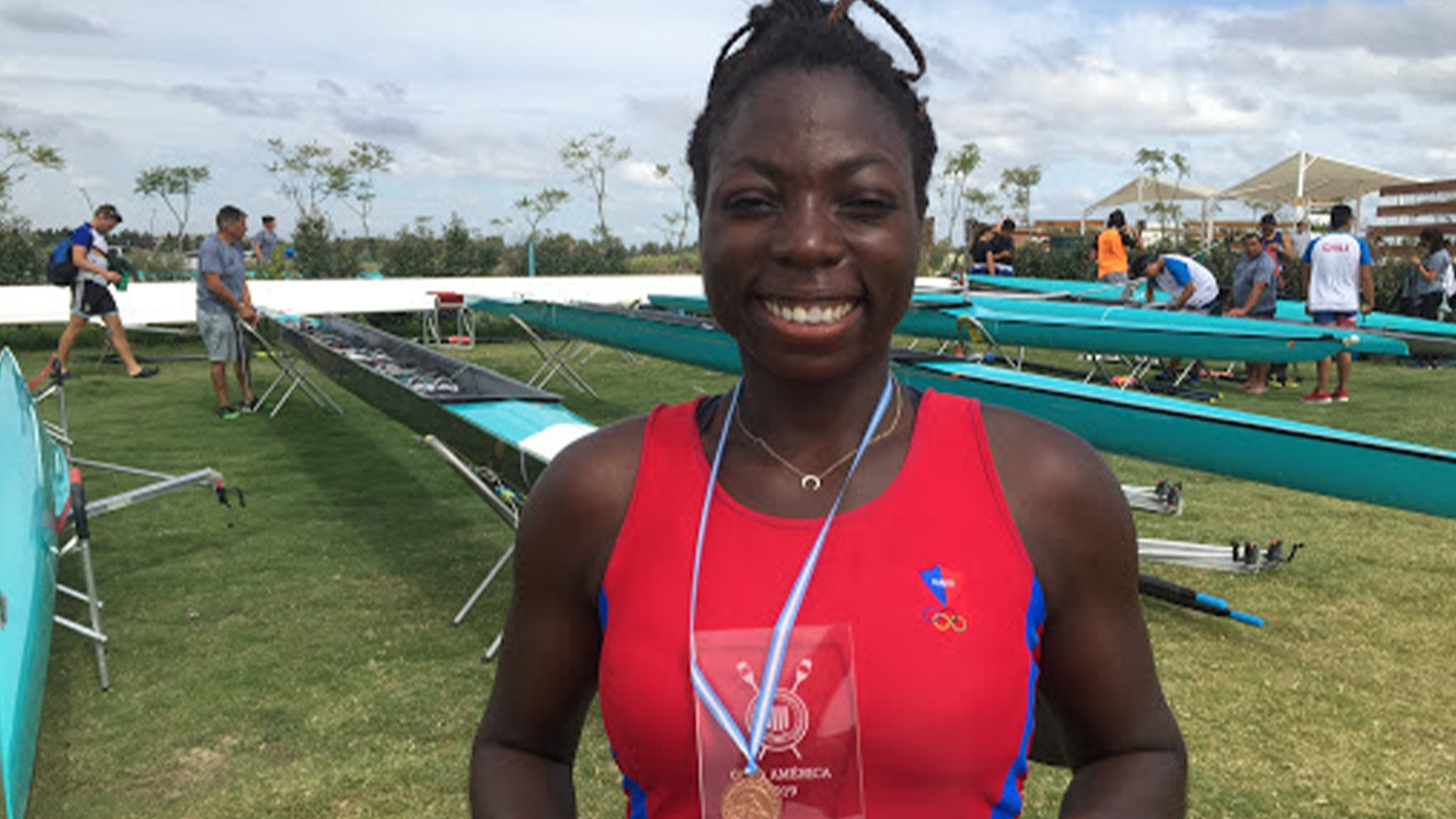 In most instances, athletes do not discover the sport of rowing until high school or sometimes even college. That was not the case for Gabrielle Amato.
Looking for a summer sport for her daughter, Amato's mother is the one who suggested she try rowing.
"She saw people rowing under the bridge right near the Miami Beach Rowing Club and thought it would be perfect for me," Amato said. "I originally didn't want to do it, but she asked me to try it and I instantly fell in love with the sport and the community of people around it."
While Amato first learned to row at summer camp, she quickly pleaded with her parents to join a local club. Because she was only 11, her parents were unsure it if was possible, but after a trial period with the Miami Beach Rowing Club, Amato became a full-fledged rower.
Amato's first time out on the water was in an eight with several other less-experienced rowers. The nerves were there but so was the excitement of learning how to move the boat. Once she got the hang of it, it became as easy as breathing. It helped that she was mature for her age, allowing her to bond with the older rowers.
"I was young, but I was also really strong, so they wanted to see if I could handle all of the pressure and the age group," Amato explained. "I just fit in and it just clicked. I liked working out with the team and the bonding of the family."
Rowing quickly became one of the most important parts of Amato's day and she worked diligently to get stronger and faster. The hard work paid off as, in 2018, Amato was invited to the Youth Olympics Qualification and the finals of the Pan American Junior Remo Competition in Chile.
She was the first female to ever represent her home country of Haiti in an international rowing competition.
"I was a little scared at first because I didn't want to let them down," Amato said. "But then I kind of let everything go. I told myself, 'You're here for this, you're here for your country, just have fun with it.'"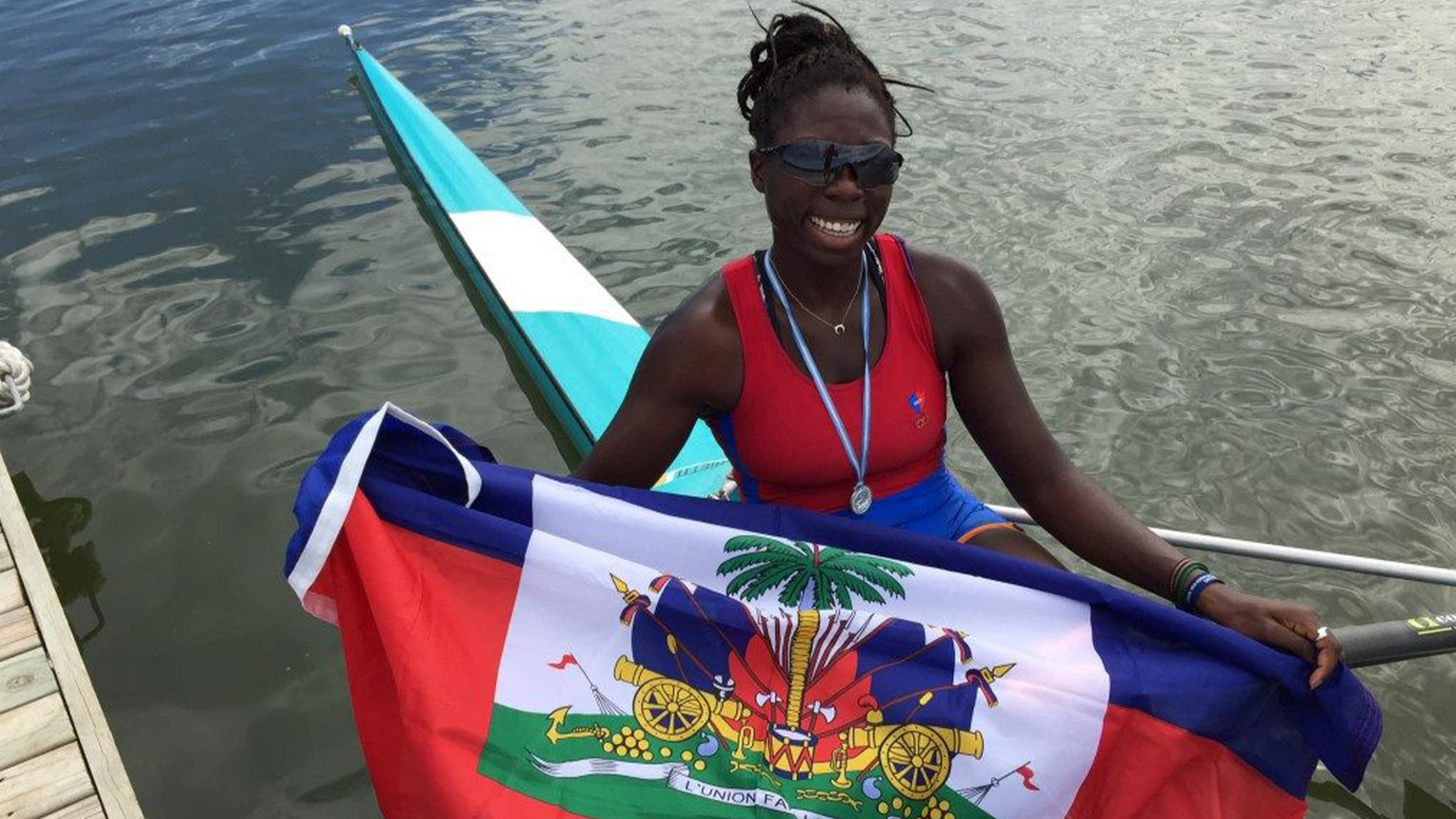 Once Amato got past the nerves, she began to progress each day. Even though she was up against rowers in their mid-20s with years of experience on her, she worked to improve every time out on the water, never once doubting herself.
Competing at such a high level came with some costs though as Amato never really had a life like a "normal kid." She went to school online during her junior year of high school, allowing her the time to train multiple times a day.
"I would double train in the morning, go run for six miles, take a break, do schoolwork, then have practice from 4:30 to 7:30 at night and then repeat." Amato said. "So I kind of didn't have a social life and I was sad about it, but at the same time, I was doing something in a sport that I loved so much."
During this unusual time created by the novel coronavirus, Amato has had that free time to be a normal kid.
After rowing every day for the last six years, Amato actually found it kind of boring. The thrill of rowing and the satisfaction of a hard workout finished were missing.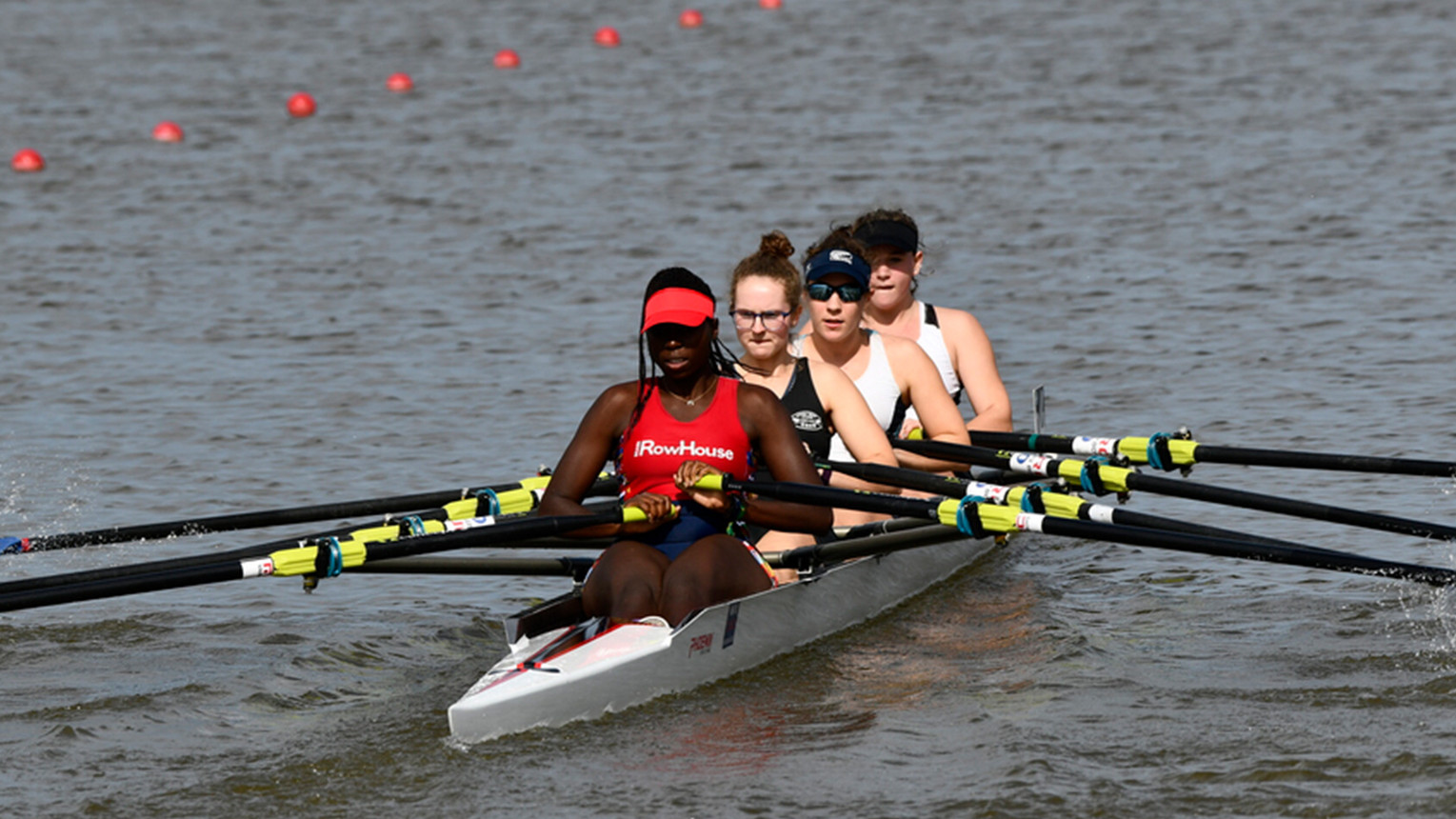 A native of Miami Beach, Fla., Amato will regain that excitement when she heads just down the road to UM in the fall, a school she originally had no intention of attending.
"I always wanted to leave Miami and go someplace where they had seasons," Amato said. "But then I came on an official visit to UM and saw what a great tight-knit community they had and I fell in love with the campus."
With her father passing away a couple years ago, Amato also detailed how important it was to be close to her mom, who would be just 35 minutes away in Miami Beach.
Amato will bring not only a wealth of international experience to the Canes, but also an "incredible dedication to rowing that will definitively add to the team," according to head coach Dave Sanderson.
The Miami local is excited for the upcoming school year, ready to do her part in helping the Canes to victory. Along the way, she will be majoring in dentistry and continuing to train in hopes of potentially representing Haiti at a future Olympic Games.
Until then, Amato can be found riding her bike along Miami Beach or in the gym getting ready for the upcoming season.