A Dream Come True: Cathy Morse's Story
A 2009 inductee into the University of Miami Sports Hall of Fame, Cathy Morse's path to the greens was atypical.
Despite growing up near a golf course in Rochester, N.Y., she did not become particularly fond of the sport until her teenage years.
Explaining how her parents were always playing golf on the weekends–she loved her parents and two siblings–she blamed the sport for taking away two days from them on a weekly basis.
"They actually tried to get me started around the age of 10 in a clinic," but Morse said. "No, I don't like it."
Three years later, her mindset changed when her parents moved to a new club called Oak Hill Country Club.
"At the age of 13, the men's tour played the U.S. Open at Oak Hill and Lee Trevino won," Morse said of the 1968 competition. "Nobody even knew who he was, but he won at Oak Hill and since my family pretty much lived on the golf course, I would walk over and watch him and the other golfers. And that is really what got me started."
Not sporting a lot of equipment, it did not stop Morse from wanting to excel immediately. Determined to be the very best she could be, she would put on some moccasins and bike to the country club with a couple clubs in a bag.
She would then head to "the pit," an area at Oak Hill where she was allowed to hit balls without having to pay a fee.
"I would spend hours down in the pit, just hitting balls. Don't ask me why because I really don't know why," Morse said. "I just wanted to see how good I could get.
"There was just something weird about me that when I picked up a sport, I just went crazy with it," Morse continued. "I just loved sports and whatever sport I took up as a kid, I would do it to the nth degree. Like when I first got into basketball, I would dribble a basketball up and down my street to no end. As for golf, I went to the pit."
It was this determination and willingness that led Morse to so much success, including catching the eye of the club's PGA head professional, Craig Harmon. In a very short period of time, Harmon took advantage of Morse's raw talent and helped elevate her game to the next level.
"He was a really good basic teacher. Like if you were doing well, he didn't really want to change too much–which was probably very smart–and back then we barely had any cameras with film," Morse said. "We had to go down to the basement of Oak Hill to look at film that we would take once every three months. So, it was very untechnical, especially compared to today. He was just a very positive influence on my game and just very hands-on. He was really just a great teacher for me."
Prior to turning to collegiate competition, she found early success by winning the 1972 New York State junior amateur title and the 1974 New Your State women's amateur title. Following the latter win, Morse officially declared she would be leaving home to compete for a highly respected golf program in South Carolina, Furman University.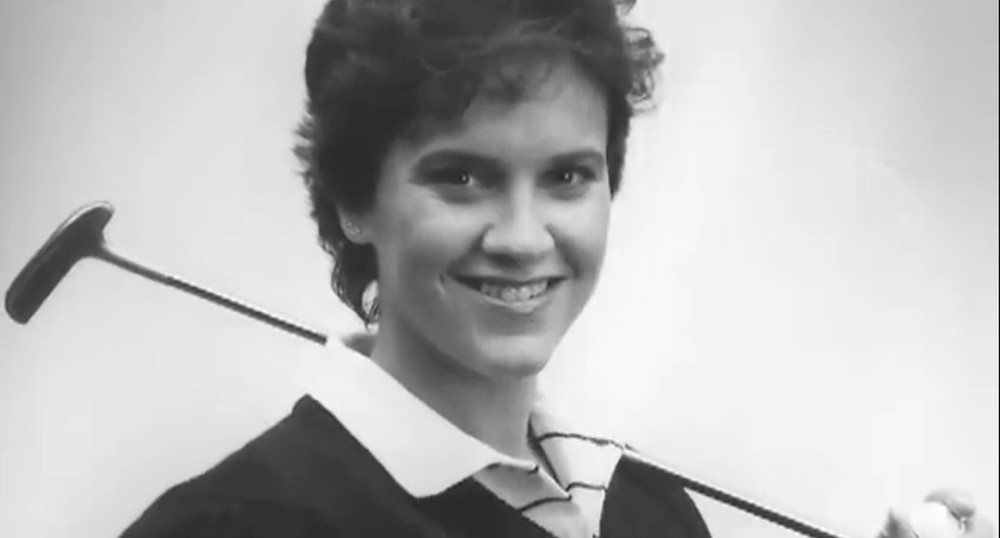 However, despite the program's annual success, Morse did not fully adjust and decided she wanted to transfer. Waiting to see what interest she would draw, she returned home to keep earning credits at her local community college.
Meanwhile, in Coral Gables, Fla., a fellow New Yorker herself, Mary Lawrence brought Morse's resume to her head coach, Norm Parsons, saying Morse needed to be a Hurricane. It did not take long for Parsons, a 2013 UM Sports Hall of Fame inductee, to jump on board.
"She had a proven track record with what she did during her amateur career and at the community college," Parsons said. "I was always a full-time administrator at the University of Miami working in the wellness and recreation area, at the time it was called sports and recreation, so really golf was a second job to me. So, I wasn't one of those guys who went around the country recruiting. And when Mary brought Cathy to my attention, I quickly reviewed her resume, hopped on a call and things just moved very quickly. It all went well, thank goodness for us."
Following a successful junior campaign, Morse elevated her game to a whole new level as a senior.
Possessing a desire to be the best at anything she put her mind to, in 1977 Morse traveled to O'ahu, Hawaii, in 1977 wanting to add an exclamation point to an already incredible senior season.
Competing in nine tournaments, Morse secured eight top-10 finishes, including a quartet of top-five finishes, while leading the Hurricanes to five of tournament team wins.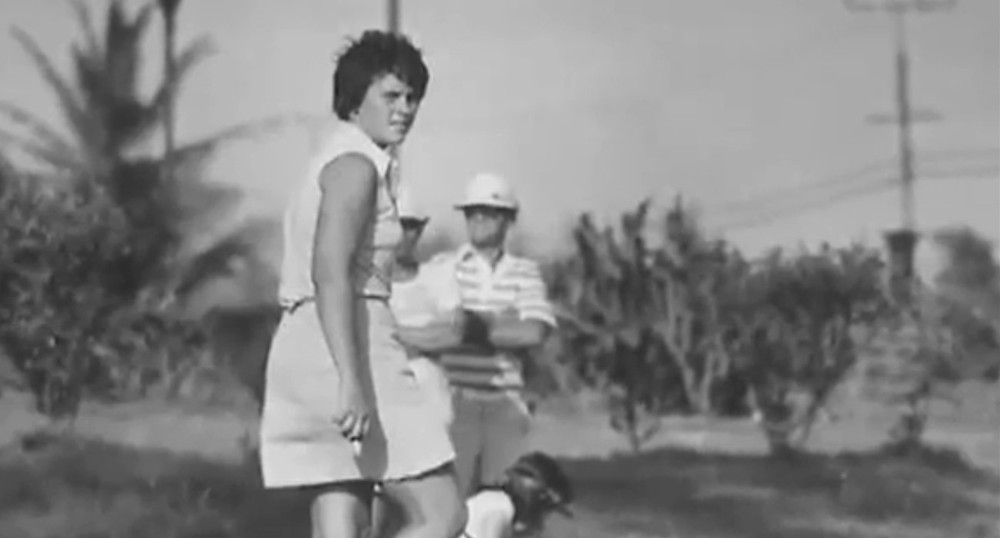 "She was absolutely first class. Very dedicated. Very studious. She took her books serious. She always set an example for the team and, as you can see in her statistics, what she accomplished her senior year was incredible and she was just a real role model for us. Whenever we went to tournaments, because of her success, she always had a chance to be interviewed and interact with the local press and tournament host. She was just always someone that you are very proud of and did a tremendous job representing the University of Miami."

Norm Parsons
However, despite all of the accolades, the best was yet to come.
Hitting the windy fairways in Honolulu, Morse and the Hurricanes teed off against the nation's best at the Kuilima Hyatt Resort Hotel and Country Club on June 15.
"We played a lot of great tournaments, but thinking back to the AIAW [Association of Intercollegiate Athletics for Women national intercollegiate golf championship] and how my senior year was capped in Hawai'i, who wouldn't say, 'Oh my gosh, can you believe it is in Hawai'i?' Instead of saying, 'We are going to Gainesville, Fla.,' we got to go to Hawaii," Morse said enthusiastically. "So, that was just super amazing and truly just unbelievable."
Led by the defending AIAW individual champion and future LPGA Hall of Famer, Nancy Lopez, Tulsa entered the field as the heavy favorite. However, it did not take long for Morse and the Hurricanes to put the golf world on notice.
After one round, the Canes held a slight one-stroke lead over the Golden Hurricane, while Morse was atop the individual leaderboard with Arizona State's Vicki Singleton.
The very next day, Miami took a commanding nine-stroke lead on the competition. Individually, Morse jumped in front of the field by one-stroke midway through competition.
A strong third day by Furman's Beth Daniel, a future LPGA Hall of Famer, evened the playing field as the duo held a three-stroke lead over her UM teammate Lawrence, in third.
In the final round of action, Morse ran away from Daniel and the rest of the competitors to secure the individual crown with a then-UM record score of 299 for the tournament.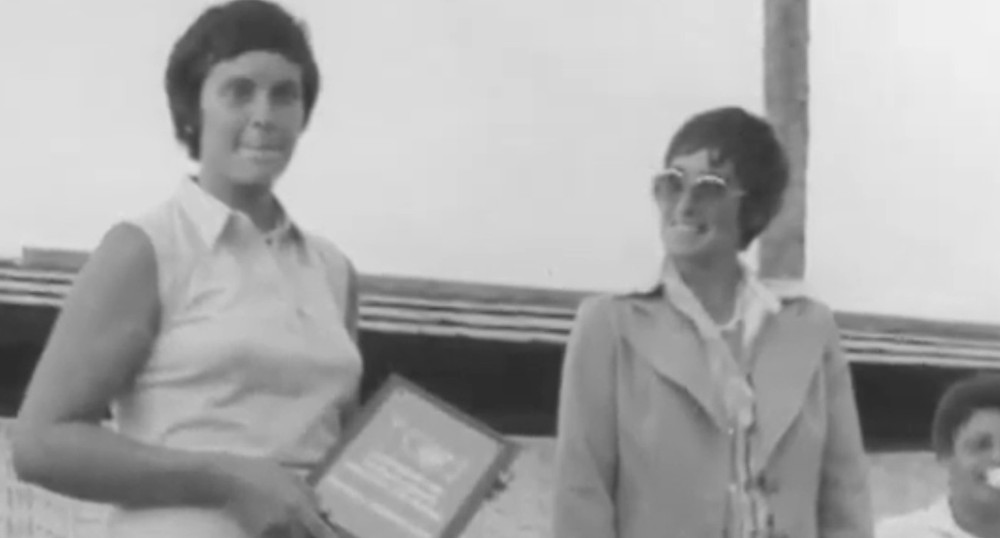 "Well I knew on the 18th tee," Morse laughed when thinking back to when she realized she was going to be a national champion. "But, to be honest I really don't remember; I just knew I was in such command. I was playing alongside Nancy Lopez on the final day and I just knew I could do it because I was playing so well. That, and I didn't have a lot of fear.
"…When your game is on, it's on, but when it is off, it's like, 'Oh my gosh, I need to find it.' But for that particular tournament, it was definitely on and I just felt so positive," Morse continued. "I don't really remember much during the tournament, but I just knew on the last hole I was going to win."
Assisted by two other top-10 finishers, Lawrence (T2) and Carolyn Hill (T8), Miami also captured the program's third team national championship with a dominating 16-stroke advantage over runner-up Tulsa.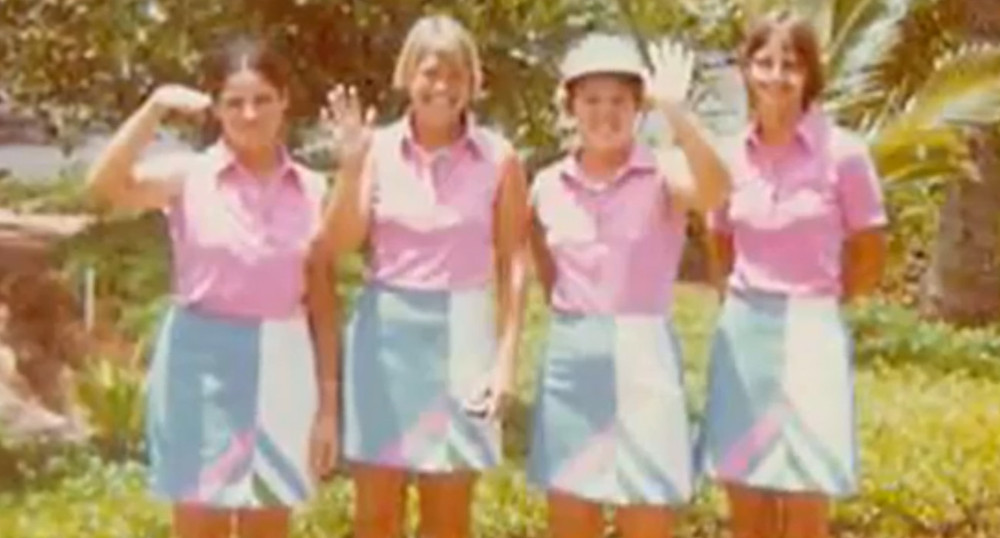 "It was just one of those perfect years, for both her and the whole team. We had so much success against some very, very good golf teams and players and in a way–I say this lovingly–we sort of had a rag-tag group of kids that didn't have the greatest of resumes but they fought together," Parsons said. "…It was really just a great year. We had tremendous success and the gals were just a pleasure to be around.
"It was a dream come true for all of us. One, first going to Hawai'i was incredible. It was a beautiful golf course. We were used to the wind a lot, because we played in South Florida," Parsons continued. "But Cathy, she just put the pedal to the metal from the beginning and I am sure she has told you, some of the people that she beat were LPGA Hall of Famers. Nancy Lopez being the most prominent, but also Patty Sheehan [of Nevada] was there, Betsy King [of Furman], Beth Daniel. It was really incredible what the ladies did. It was just fun to be there; it was really an incredible experience."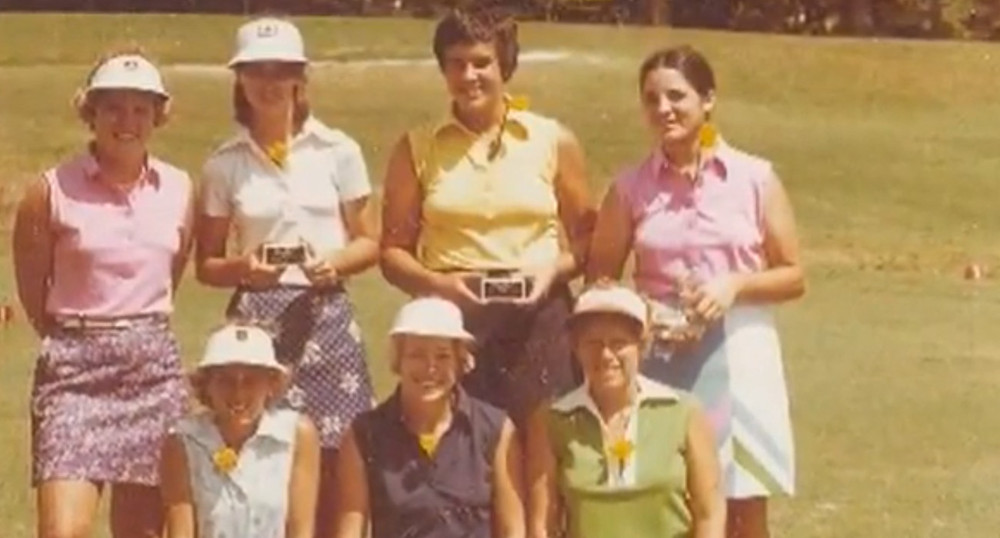 When asked what that tournament meant to her, Morse said it was all about the team.
"I think I took [winning the individual title] with a grain of salt. When it happened, I obviously was excited and happy, but I also remember Cindy Kessler's father had a friend who owned a Windjammer cruise line. So we all got invited out and of course had a big party, celebrating because we were so excited we won the team championship. I was excited [for my individual achievement], but I was more excited that we won as a team. That meant way more to me at the time."
Next on the horizon, Morse looked to carry her momentum into LPGA qualifying school. However, similar to starting up the sport of golf, she hit a minor bump in the road.
"I was supposed to be the next greatest player in the world because I had just beaten Nancy Lopez… And I was actually leading the qualifying school standings heading into the last day, before I hit the ball under a tree on one of the holes. I kept trying to punch it out and it hit the tree branch like three times. Mike McCormick and others were there and were so excited, 'She is going to be the greatest player; she just beat Nancy Lopez,'" Morse said. "I could have shot 80 my last day and qualified, that's how well I had done the first three days. But I shot 83. People were coming up to me congratulating me, but I didn't make it.
"It was a gigantic disappointment, but I took it very well. I went out on the mini tour hoping I would do well and I was the number one player on the mini tour and won my first tournament," Morse said. "So, it was an odd beginning to my pro career. Very disappointing, but then I played really well for six months and earned my card."
Playing 14 years on golf's biggest stage, Morse earned her one and only win on the LPGA Tour competing in her hometown.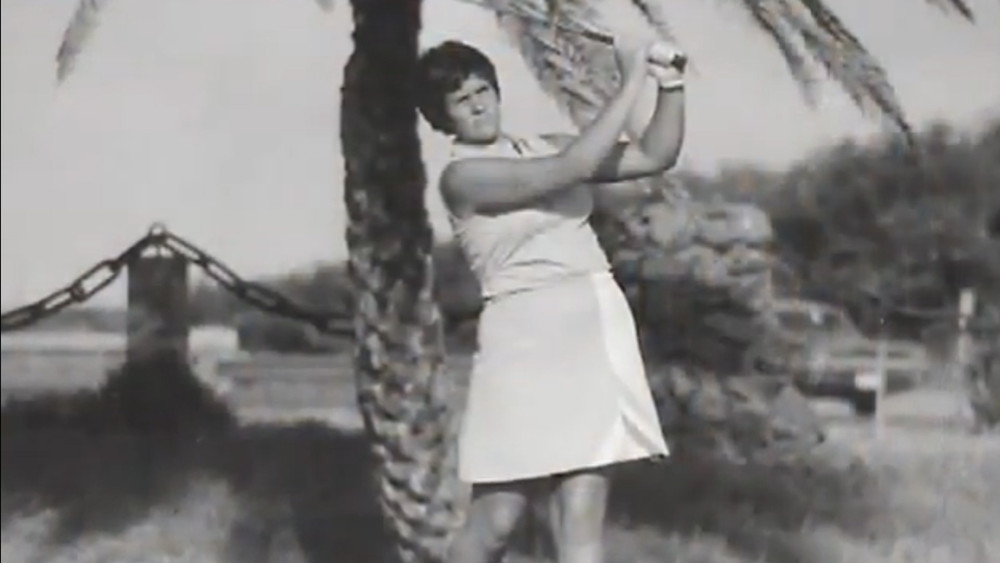 Over the course of a stormy weekend in late March 1982, she claimed a three-stroke victory at the Chrysler-Plymoth Classic played at the Wykagyl Country Club in New Rochelle, N.Y.
It is a victory Morse holds dear to her heart and while still wishes there could have been more wins beyond that, she understands what ultimately held her back.
"The way I would describe my game and why my career was so decent, but not really incredible, was because I was a really good striker of the ball. I had a long drive and was a really good iron player, but my chipping and putting were extremely average. And that is because when you grew up in Oak Hill, the golf courses were so difficult, that you always worked on your swing. And also I started so late. When you are 13 and only able to really play three months a year because of snow and school, you don't have much time to get perfect every aspect of your game," Morse said. "I focused so much on my long game that my short game was never really that good. Even my whole career on tour.
"So, I only won once, which again was at Wykagyl Country Club, which is extremely difficult, very tough conditions. It poured down rain and I was just hitting so well. It was just like one of those things where I didn't have to putt the eyes out of it. All I had to do was hit the greens and two-putt," Morse said. "But I had a pretty decent career despite my putting."
In 1992, Morse was forced to retire from the tour due to injuries. During her last six years on the LPGA, she had a nagging tennis elbow injury that she would try and play through, but in 1991, she went out to hit a couple balls and immediately knew something was wrong.
"One day I went to hit balls at practice and it felt like someone stuck a dagger in my left shoulder. I thought, 'What is going on?' I had never had pain in my left shoulder. It ended up, I never had known this, I was born with loose shoulders. That is why my swing was very long, because I could just swing back as far as I wanted to go," Morse said. "So, I went to Dr. James Andrews, who did Bo Jackson's surgery, and he checked me out before I was scheduled to fly to Europe. He informed me my shoulders were just so loose and he put me under. He did a few things, but he couldn't quite tie it back together, So I could never quite get my shoulder back. I strengthened it and went to physical therapy for six months, but it never came back. So, it was difficult, but I knew I had to retire."
After retiring, Morse worked as a golf instructor at the Golf and Racquet Country Club in Eastpoint, Fla., before entering the real estate industry in 2005, a job she holds to this day in the South Florida area.
"Everything is really good; I am just so appreciative," Morse said. "I had a lot of great things happen for me because of golf."