The Impact of Miami VB Culture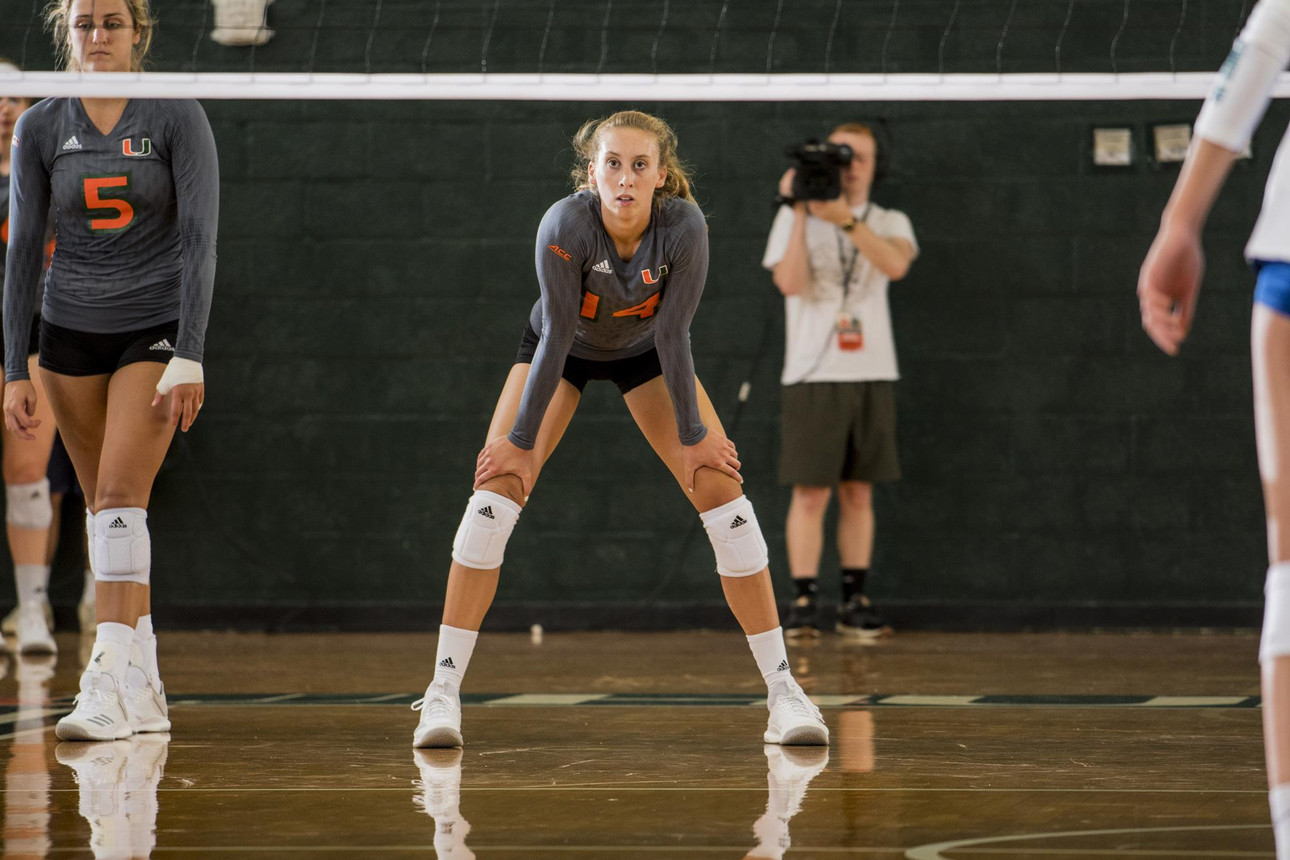 The Impact of Miami VB Culture
Bird during 2018 season
CORAL GABLES, Fla. – The culture of the Miami volleyball program never leaves you, even after graduation.
Kolby Bird, a 2019 graduate, left her mark on Miami's volleyball program with her outgoing personality, leadership and drive to be better every day. She finished with the most 10th-most attack attempts in Miami history and registered 825 career kills, including a team and season-best 298 as a senior.
But what has stayed with Bird the most was after graduation is a mental toughness that head coach Jose "Keno" Gandara, along with assistant coaches Kasey Crider and Jillian Hadder, instilled in her and all her teammates during her four years as a Cane.
"The biggest mantra was being willing and able to change at Miami," Bird said. "Whatever the obstacles we faced during the seasons, the coaches always prepared us for it, but we had the mindsets that we would be able to overcome anything thrown at us. It definitely helped in my next step after Miami."
Bird, a San Diego native, did not have set plans after her collegiate career was over in Coral Gables, Fla. The idea of going professional was there at times, but the short-term idea was going back home for the summer.
Bird found her final semester as a Hurricane completely different from anything she experienced before. With no offseason workouts to focus on, Bird immersed herself into her classes and picked up a part-time job at Starbucks to gain some work experience.
It was then she started to think about continuing a volleyball career.
Thanks to former teammate, Brooke McDermott, Bird had the idea of playing beach volleyball next.
"I always watched her play when she was at FIU and listened to how much she loved her time playing beach," Bird said. "It just seemed like an amazing, fun experience."
After four years of Division I volleyball, Bird found herself looking for a new place to play. After already having hone through the recruiting process, entering the transfer portal felt weird.
The feedback was instant. Coaches quickly came in contact with the 6-foot outside hitter, but one thing was missing: film in the sand.
"I grew up playing beach with my family back in San Diego, so I thought I could totally play in college again," Bird said. "Not having any film was the hard part and kind of messed me up. I literally went to the sand courts on campus with Sara Duque and a couple other friends and set my iPhone up for film to send to these coaches."
Not only did her work ethic from Miami help her land her next home, but also the connections she made there provided a boost, too. Her current beach coach, Kris Dorn, was a contact Bird made through FCA [Fellowship of Christian Athletes] at Miami and helped her choose Vanguard University in Costa Mesa, Calif.
"I researched a lot of programs because it wasn't just if I wanted to play volleyball more, but if I wanted to continue my education," Bird said. "I was open to playing anywhere at first because I had such an amazing time at Miami and I'm super independent, but the opportunity at Vanguard just fell into place with my future in teaching and my beliefs. It's just an added bonus that I'm now super close to home and close to my family."
After finding her new home, Bird now had to adjust to the new sport of beach volleyball. The team aspect was similar, but the game itself was different.
"First, my seasons were switched. I was used to starting right off the back with season, but it was now my offseason and vice versa," Bird said. "I didn't realize how different beach was technically from indoor. You have the big team still, but it's just you and your partner now. It was a fun transition, but also way harder than I ever expected. It blows my mind how different it is."
Bird credits all she learned at Miami with helping her transition go as smoothly as it could go in terms of volleyball. The mantra ingrained by her Miami coaches allowed her to accept the challenge and thrive in her new environment.
Her former coaches at Miami weren't surprised to see how well Bird adapted to her new role on a new team, given all she'd shown during her time as a Hurricane.
"The amount of things that simply didn't become an issue on our team due to Kolby's enthusiasm is immeasurable," Crider said. "Sometimes you cross paths with people and after a while, you look up and find yourself on their path simply because they're a magnet. That was Kolby; she attracted everyone around her to adopt more productive behaviors by the sheer force of her personality. Every time I talk about or introduce her, it always starts with 'one of the all-time great Canes…' and that's genuine. Other girls had more kills or blocks or aces, but I firmly believe that's the case because of Kolby."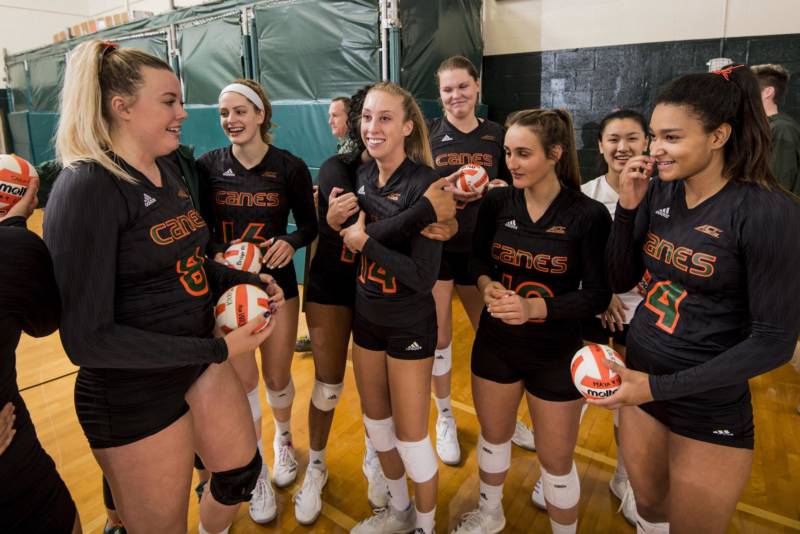 Although she hasn't played yet for Lions because of COVID-19's impact on her season, Bird is looking to be more involved, invested and become a leader to her team when it's time to get back on the sand.
She is thankful her time as a Cane pushed her to be the type of person she is today and that it allowed her to compete at the highest level. She now hopes to model what she learned at Miami on her new team.
"Obviously, 'Go Canes,' but I'm just grateful for my experience at UM that has allowed me to be successful now and in my next step after graduation," Bird said.