University of Miami Athletics
Connie Nickel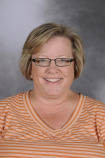 Connie Nickel is in her 25th year as a member of the University of Miami Athletic Department. As the Associate Athletic Director for Internal Operations, Nickel serves on the senior management team and has direct sport oversight of the rowing, swimming and diving, tennis and track & field/cross country programs. In addition, she manages the production of all home athletic contests and the spirit groups (cheerleaders, Sunsations and Sebastian the Ibis), while serving as the department's liaison with Sun Life Stadium, the band, the Student-Athlete Advisory Council (SAAC) and Student Activities.
Since joining the University as an intern in 1986, Nickel has served as the Director of Events and Assistant Director of Events. She was appointed Senior Women's Administrator in 1998, and works to promote women's sports, while coordinating the department's Title IX compliance efforts.
A native of Bay City, Mich., Nickel graduated from the University of Michigan in 1982, earning a degree in business administration. She added a master's degree in Sports Administration from St. Thomas University in 1987, where she worked on the marketing and promoting of men's and women's basketball.
Prior to her arrival in South Florida, Nickel worked for A.C. Nielsen in Northbrook, Ill., from 1982-85, serving as a market research associate.
In 2000, Nickel was tapped into Iron Arrow — the hightest honor attainable at the University of Miami — and Tau Beta Sigma Fraternity. In 2010, she was inducted into UM's Sports Hall of Fame.