CanesFest is back! The event will take place on Saturday, August 6 from 1-3 p.m. in the Carol Soffer Indoor Practice Facility on the University of Miami's campus. Come get a glimpse of the 2022 Canes Football team.
Tickets
Please RSVP here. An event ticket is not needed for entry into the event.
Parking – PLEASE READ
Complimentary parking is available in select lots with advanced registration.
Location: Watsco Center parking lots
Additional Information
All parkers are required to register their vehicle's license plate with the University to avoid issuance of a parking citation

All other lots on campus including the Ponce de Leon garage (next to the Lennar Foundation Medical Center) require payment via PaybyPhone

Please park head-in only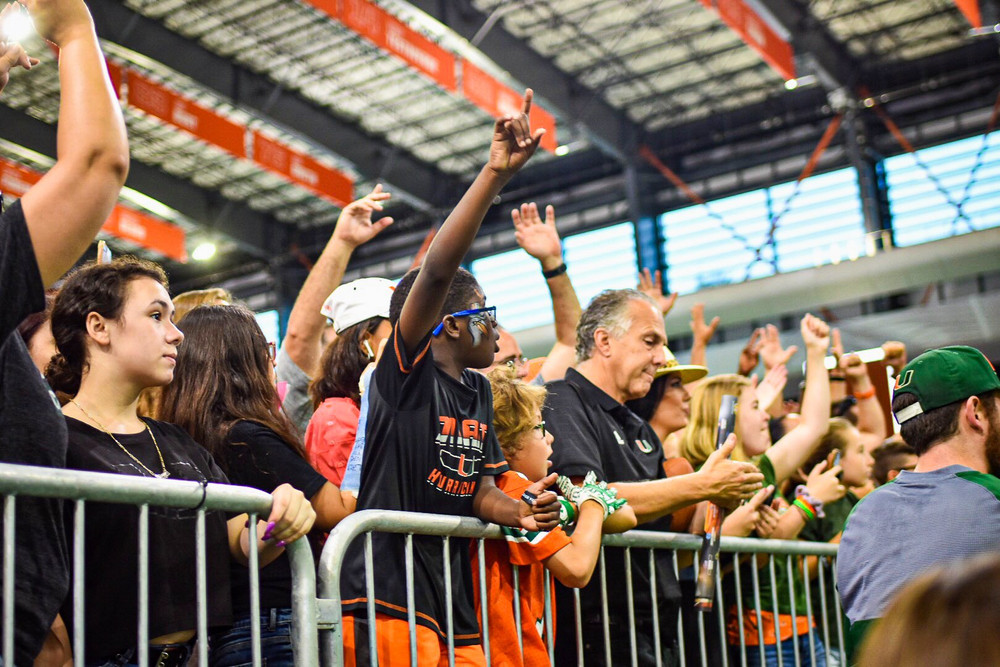 Timeline
12:00pm – Autograph voucher distribution begins at Watsco Center ticket office
1:00pm – Doors open to the Carol Soffer Indoor Practice Facility and autograph session begins
2:00pm – Autograph session ends
3:00pm – Event ends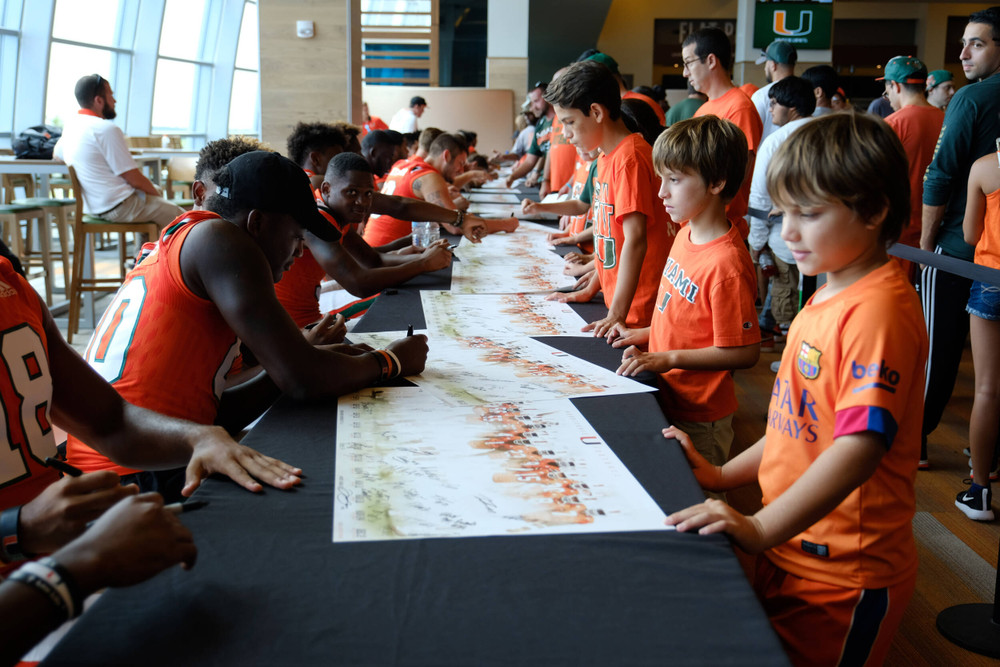 Team Autographs
An autograph voucher is required for entry into the autograph line

A mask must be worn at all times during the autograph session with the student-athletes

Autograph vouchers can be picked up from the Watsco Center ticket office starting at 12pm

A line will queue outside of the IPF doors closest to Dickinson Dr

Members of the 2022 football team will be signing autographs in the IPF from 1pm – 2pm

Student-athletes will ONLY sign the official team poster. UM Athletics will distribute upon entry into the event.

No outside items such as helmets, football, or other memorabilia will be permitted

After receiving an autograph, fans will be asked to leave the IPF and enter the queue to enter the IPF fan entrance.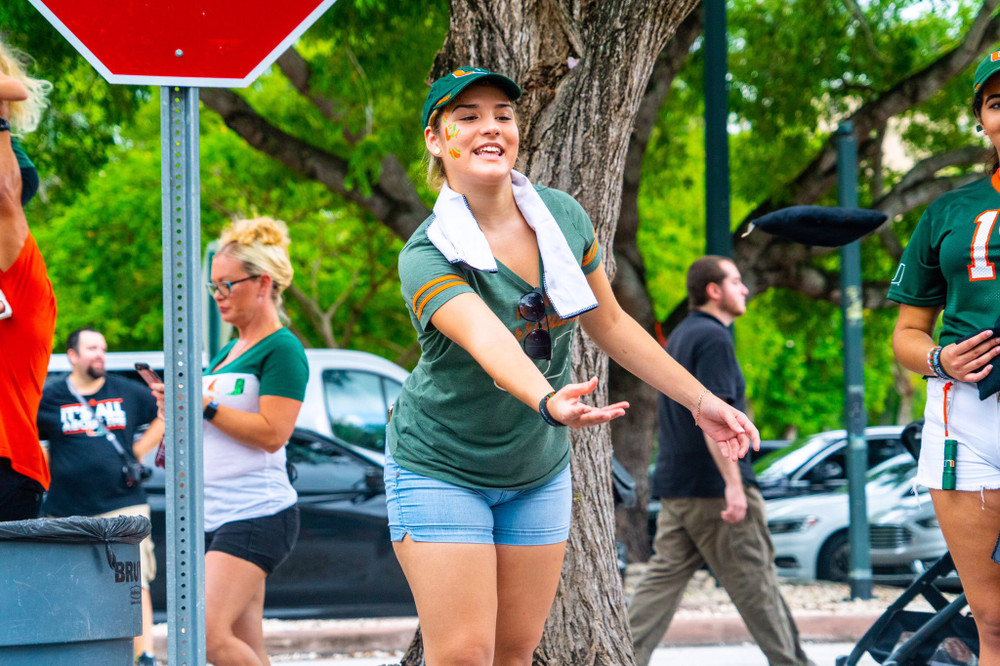 Fan Activities
In addition to team autographs, CanesFest will feature a variety of free and family-friendly activities including:
Coach Mario Cristobal autograph signing

Former player autographs including Canes greats Joaquin Gonzalez and Jacory Harris

Photo station with a National Championship trophy

Ticket sales and season ticket holder service

Merchandise sales from the UM bookstore

Tailgate games

University of Miami Hall of Fame

Live broadcast from WQAM

And much more!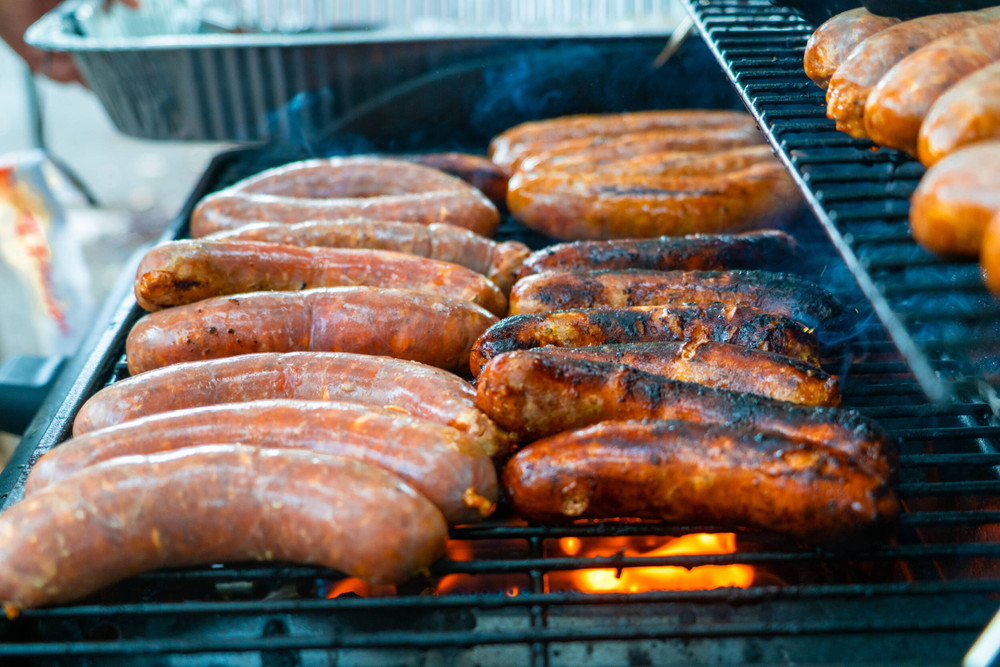 Final Details
No food or beverages are allowed inside the IPF

Food trucks, restrooms and water stations will be located outside the IPF