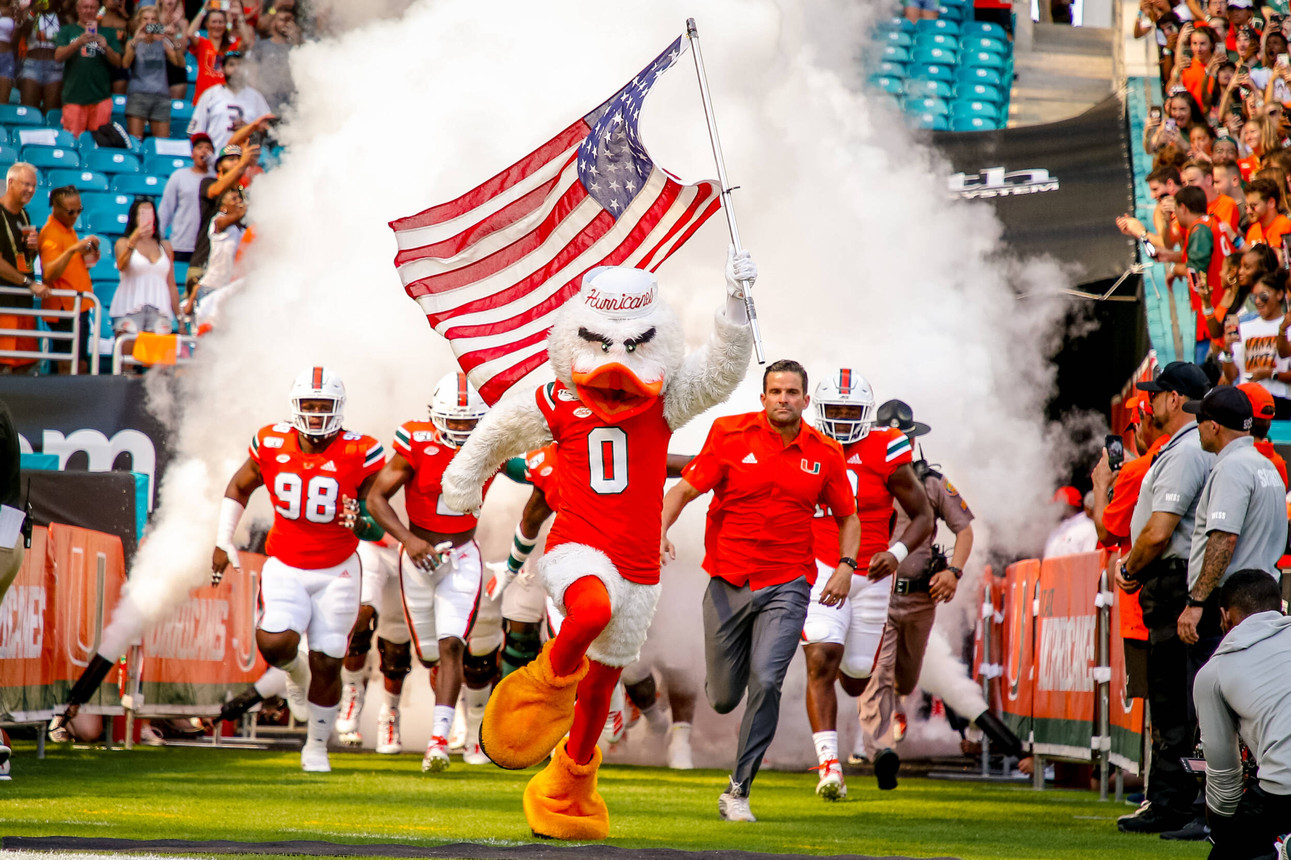 ATHLETIC COMMUNICATION STUDENT ASSISTANTS
The University of Miami Athletic Communications office is seeking student assistants to work as part of the communications staff during the 2021-22 school year.
To apply for a position as a student assistant, please send a resume and a writing sample to Megan Barnes, Associate Director of Communications, at meganbarnes@miami.edu.
ATHLETIC COMMUNICATIONS STUDENT ASSISTANT
Athletic Communications Student Assistants will receive hands-on, real-world experience in the field of athletic communications. They will assist full-time sport contacts with various weekly and gameday tasks. This position is unpaid but may be used for class credit on a case-by-case basis.
What you will DO:
Write previews, feature stories, recaps and produce Q&As for Miami teams

Update coach and student-athlete biographies

Maintain digital archive for various sports through photo uploading and tagging

Conduct historical research for big games, prominent players, etc.

Learn statistical programs for a variety of sports

Serve as gameday support for any of the 16 sports at Miami

NOTE: student assistants will be required to work MOST football home games

Update and/or edit statistical material provided to national broadcasters for games

Assist with in-game social media duties including Twitter, Instagram, Facebook, etc.

Create content (graphics, videos, photos) for multiple programs and platforms

Other duties as assigned
What you will BRING:
MUST be a current UM student

Previous communications, public relations or journalism experience

Be willing to work nights/weekends (i.e. home football/basketball/baseball games)

Good verbal and written communication skills

Experience with design software (Photoshop, InDesign, etc.) (preferred, not required)

Knowledge of athletics (sport-specific rules, protocol, etc.) (preferred, not required)

Interest in learning new things and improving your skillset!
What you will GET:
Opportunity to gain valuable athletic communication experience

Interact with a wide-range of athletic department employees, coaches and student-athletes

Develop communications skills necessary to obtain a post-graduate position in the industry

Networking opportunities