University of Miami Athletics
Tim Pike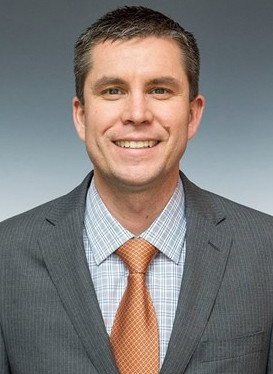 A veteran with two decades of experience in collegiate athletics, Tim Pike joined the University of Miami in March 2022 as the Hurricanes' head football athletic trainer.
He came to The U from Syracuse University, where he served as the head football athletic trainer for five years. There, Pike managed all phases of athletic training for the Orange, including the treatment of injuries, rehabilitation and game coverage.
Before joining the Orange, Pike served as the head athletic trainer at Marshall from 2014-2016. At Marshall, Pike oversaw a sports medicine staff of nine full-time employees. His primary sport assignment was football where he coordinated all athletic training aspects for the Thundering Herd.
Prior to his stint at Marshall, Pike spent seven seasons as the head athletic trainer for football at Eastern Kentucky University. In addition to working with the Colonels' football team, Pike supervised EKU's athletic training graduate assistants and managed secondary insurance needs for all student-athletes.
Pike got his start as a student athletic trainer at the University of Kentucky, covering men's soccer, baseball and assisting with football, from 1998-2001. He also served as a graduate assistant at the University of North Carolina from 2001-03.
Outside of collegiate athletics, Pike's experience includes providing athletic training services and working as a clinical supervisor. While in Kentucky, he lent his expertise to area high schools, St. Catharine College and the Lexington Horsemen indoor football team.
A noted speaker, Pike has presented on numerous topics at athletic training conventions and symposiums during his career. He holds several professional certifications and memberships.
Pike earned his undergraduate degree in exercise science from Kentucky in 2001. He received his master's degree in exercise and sport science with an emphasis on athletic training from North Carolina in 2003. Pike and his wife, Kelli, have two sons – Kaleb and Kamden.