University of Miami Athletics
Demetreus Darden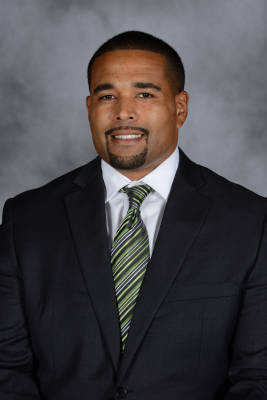 Demetreus Darden joined the University of Miami as Assistant AD / Academic Services & Director of Football Academics in the Summer of 2014. In his role, Darden is the primary academic counselor for the Hurricane Football program.
Darden oversees the Miami football team's academics, including supervising the academic staff, meeting with recruits on campus visits, evaluating high school transcripts and developing campus outreach programs. In addition, Darden develops and leads orientations for incoming players, coordinates the academic coaches program and serves as the department's liaison to the registrar's business intelligence team.
Prior to UM, Darden spent eight-plus years at the University of Pittsburgh, where he provided academic support for student-athletes on the football, cross country and track & field programs. As academic counselor, he advised student-athletes on scheduling classes, choosing majors and career paths, and helped develop their short and long-term goals. His many responsibilities also included ensuring that student-athletes were meeting all University and NCAA academic eligibility standards, which he also does at Miami.
A 2002 graduate of Kent State University, Darden has also served at Carnegie Mellon University and Kent State University-Trumbull. A member of the National Association of Academic Advisors for Athletics, he received his Master of Education from Pittsburgh in 2015. Darden, a native of Farrell, Pa., and his wife, Monica, have one daughter, Lincoln.