University of Miami Athletics
Natalia "Gaby" Huaroto-Luque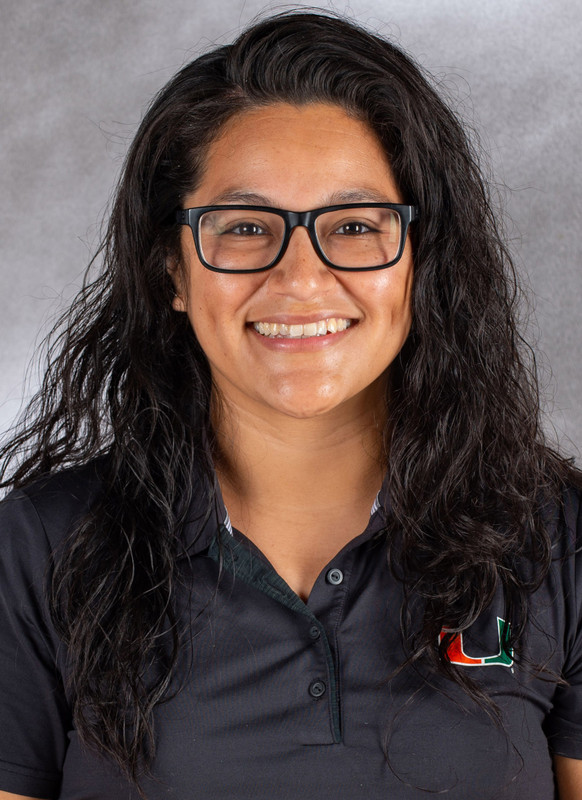 Natalia Huaroto-Luque joined Miami's Volleyball program in August 2019, serving as the Director of Operations.
Huaroto-Luque is responsible for team travel, assisting with budget management, day-to-day operations and helps with the coordination of Jose Gandara Volleyball Camps amongst other responsibilities. She also assists with statistical data analysis through Data Volley. Huaroto-Luque captures real time analytics during practices and matches to assist the coaching staff.
Prior to joining University of Miami, Huaroto-Luque was an assistant coach for one year at Florida National University, who were the USCAA National Champions in 2018. FNU produced three First Team All-Americans and the USCAA Player of the Year. Before serving as assistant coach, Huaroto-Luque was FNU's volunteer coach and graduate assistant on the volleyball team from 2016-18 when the team made two consecutive trips to the USCAA National Championship Tournament.
Huaroto-Luque earned her Bachelor's degree in 2014 majoring in Sociology and Criminal Justice with a minor in Psychology. She later earned her Masters in Business at Florida National University with a concentration in Finance and Marketing in 2019.