University of Miami Athletics
Nicholas D'Imperio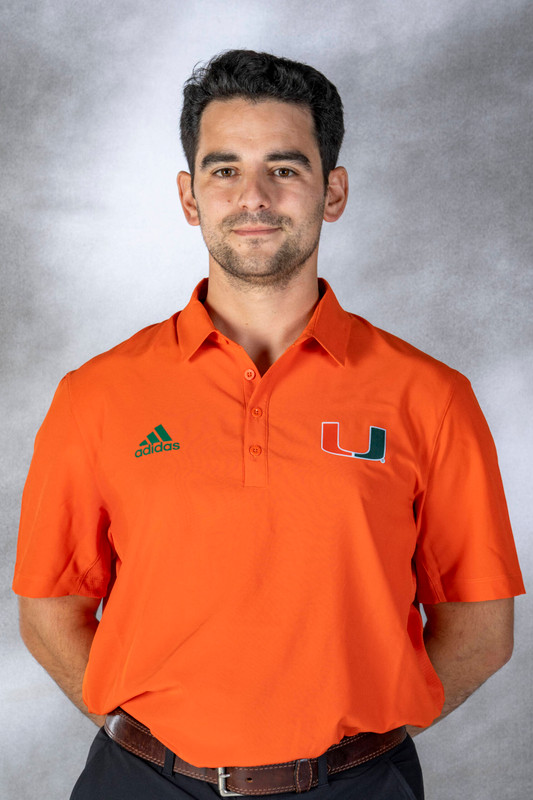 Nicholas D'Imperio joins the Miami coaching staff after spending a year at the University of Oklahoma as the assistant coach under Leeanne Crain. At Oklahoma, D'Imperio was primarily responsible for coaching the Second Varsity 8 and managing the program's data collection and performance tracking. Prior to his time at Oklahoma, Nick spent two years as the assistant coach for the Y Quad Cities Junior rowing program in Moline, IL.
Under D'Imperio's guidance, the Y Quad Cities Junior program had one of their best seasons in program history in spring 2021. At the Midwest Regional Championship, his team set a program record winning all 13 events entered, including 17 athletes leaving with medals. Following success at the Midwest Regional Championship, this team won their 7th consecutive National Championship at the Youth National regatta in Sarasota, Fla. As well, the team earned bronze in the men's junior single and race in two additional grand finals.
D'Imperio also served as the men's rowing second assistant coach for two years at the University of Virginia. He primarily focused on the retention and training of walk-on athletes at UVA. Under D'Imperio's guidance, the program had great success in the Novice events, including earning silver at the ACRA National Championships both years.
In addition to his time at Virginia and the Quad Cities, D'Imperio spent a year in Lawrence, Kansas, coaching the club program at the University of Kansas. D'Imperio earned his master's degree in Leadership and Management at Oklahoma City University, where he also served as the Graduate assistant coach for the men's rowing team. While at OCU, the Stars qualified for a Men's 8 for the IRA National Championship. D'Imperio originally hails from Lansdowne, Pa., a close suburb to Philadelphia. He began his rowing career at Monsignor Bonner High School, rowing out of the Penn AC Rowing Association, where he served as an assistant junior coach in summer 2013. D'Imperio earned a Bachelor of Science in Mining Engineering at Penn State University, where he also competed and coached for the club rowing program. In addition to rowing, he spent the summer of 2014 with the charity organization, "Bike and Build," where he rode a bicycle from Providence, RI to Half Moon Bay, Calif., in support of affordable housing projects.