Making Waves in the Classroom
CORAL GABLES, Fla. – On the water, it is Abby Schwenger's job to lead the Hurricanes, her voice that provides direction and motivation..
Away from the water, it's her students who benefit from Schwenger's guidance.
An aspiring teacher, Schwenger spends a good amount of her free time tutoring students both here in South Florida and in her hometown of Philadelphia.
Her work has not gone unnoticed.
Earlier this year, Schwenger – a coxswain on Miami's rowing team – was one of 15 student-athletes to receive a $2,500 scholarship as part of the ACC Go Teach Dr Pepper Tuition Giveaway. It's an award Schwenger knows will make it easier for her to achieve her goals.
But the award committee isn't the only one that appreciates the junior's efforts.
The parents of the students she tutors have seen Schwenger's impact on their children's lives.
"You always hear about what teachers do and the impact of great teachers, but for me to see what she was able to do with my daughter, wow," said Christea Pasley, whose 8-year-old daughter Alivia works with Schwenger. "When Alivia started with her, she knew maybe 10, 15 sight words and it's been hard for teachers to connect with her…But she had a connection with Abby and it went from Alivia not wanting to read to her actually now, picking up books and reading on her own. She knows so many sight words now. She's so confident. She believes in herself and Abby put that into her…It's been amazing what she's helped my daughter understand."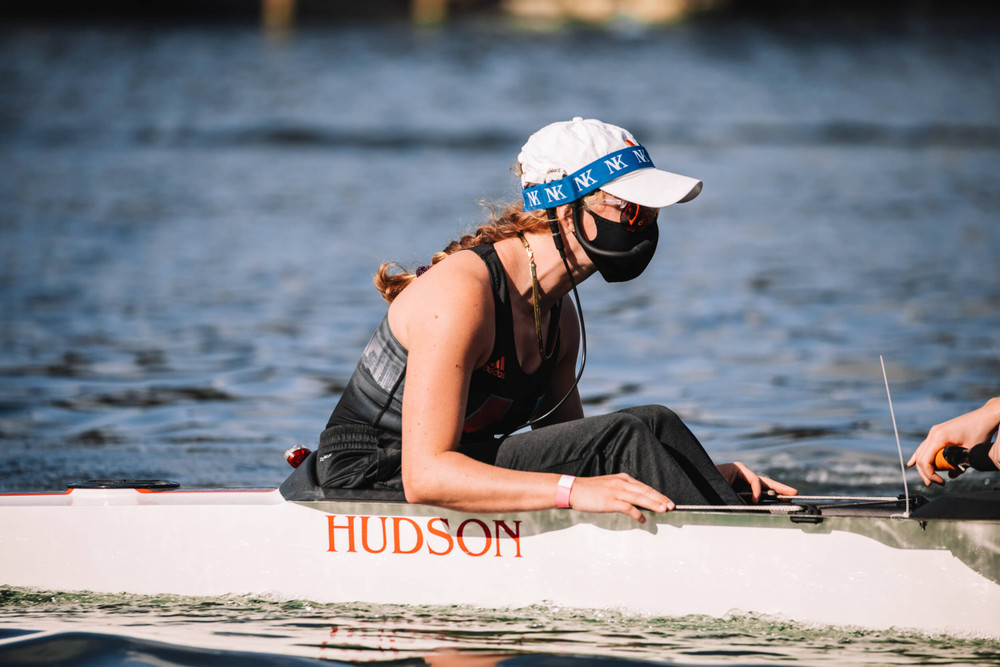 Schwenger – who is double-majoring in elementary and exceptional student education and Spanish – hopes experiences like the one she's had with Alivia are just the beginning.
For her, teaching has always been a lifelong passion. Even as a kindergartener, being a teacher seemed like a pretty fun thing to do, Schwenger recalled. She considered other career paths as she grew older, but she was always drawn to the idea of working with children.
"I would say it was just all the teachers I had at my elementary school, really. They made learning fun. They were very loving. We had a great community at our school and within each of our classrooms and I just always wanted to be able to be in the classroom in that way," Schwenger said. "I started working with students when I was in high school. I worked at a few different camps in the summer and I did a lot of babysitting. I just thought, 'For the rest of my life, I want to be surrounded by kids and laughter and learning. Teaching kind of creates that environment to continue to learn about best practices and all the different ways I can help my students."
As to her focus on teaching students who may have different needs in the classroom, Schwenger believes learning to connect with every student is what will make her most effective.
"Even in a general education classroom, I can have that knowledge to be an advocate for exceptional students and have the background and education to make sure they are getting the same level of education as everybody else, but catered to their needs," said Schwenger, who has already earned her certification to teach exceptional students. "I think to be an equitable teacher and to reach all students, I really needed that background."
Finding a place where she could balance learn to be the kind of teacher she wanted to be and rowing – a sport she was introduced to by her older brother – became a priority in high school.
Eventually, a trip to Miami was all it took to convince her she should be a Hurricane.
"It was definitely my visit that sealed the deal for Miami. I knew from researching it that the education program here was the best of all the schools I was looking at," Schwenger said. "And I loved the team atmosphere. I loved the balance between school and athletics and I felt like I could really see myself thriving on campus and in the community. And I think when I was thinking about the reality of rowing in college, there was no way I wanted to row in cold weather in the winters at 5:30 in the morning. So, being on Miami Beach and getting to be in 70 degree weather at six in the morning, it was pretty unbeatable."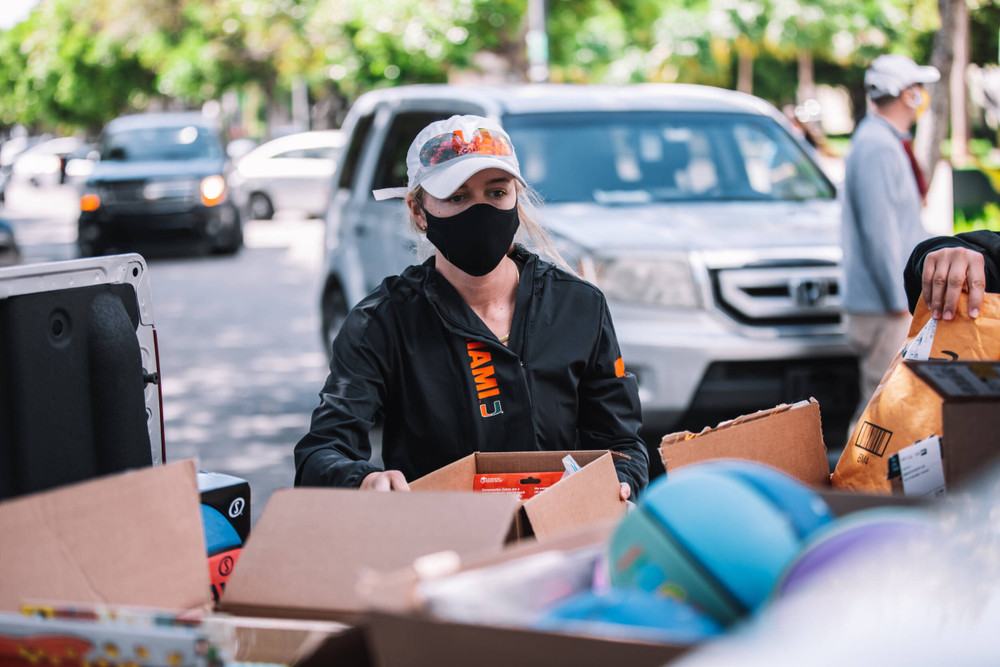 These days, Schwenger has become one of the leaders of Miami's rowing team. She is thriving in the classroom and earlier this month, Schwenger spearheaded one of the team's community service outreach projects, collecting and delivering toys to provide COVID-19 relief for children in the South Florida community.
Because the COVID-19 pandemic canceled last year's rowing season, it's been a long time since she and her teammates have competed. That will change this week when the Hurricanes travel to face both Stetson and Jacksonville.
Schwenger believes she and her teammates are more than ready for the challenge ahead.
"I think the team senses the urgency and is feeling that same momentum and excitement to kind of take back what we missed out on last year," Schwenger said. "I'm hopeful we'll be able to stay healthy, have a great season and come back from a lot of lost time."
And both in Philadelphia and South Florida, a special group of students and families will be cheering her all season long.
"They always say it takes a village to raise a child and Abby is part of our village," Pasley said. "She has helped my child get to the level where she needs to be…She gives her all with all her students…She's going to be a great educator, a great colleague, a great listener, a team player. Abby is going to fight for all her students. If she sees something wrong, she's going to fix it. Every child that walks into her classroom is going to feel special. That's how she is. She cares."