Miami Faces 67-56 Defeat at Georgia Tech
ATLANTA – The Miami women's basketball team (8-10, 5-10 ACC) dropped a road contest to the Georgia Tech Yellow Jackets (12-5, 10-4 ACC) in Atlanta on Tuesday. Eight different Canes scored in the 67-56 setback at McCamish Pavilion.
Junior Karla Erjavec recorded her best game as a Cane, pouring in a season-high 13 points (5-of-7) to go along with two rebounds and five assists. Junior Naomi Mbandu paced the Canes in rebounding for the fourth time this season, hauling in six boards.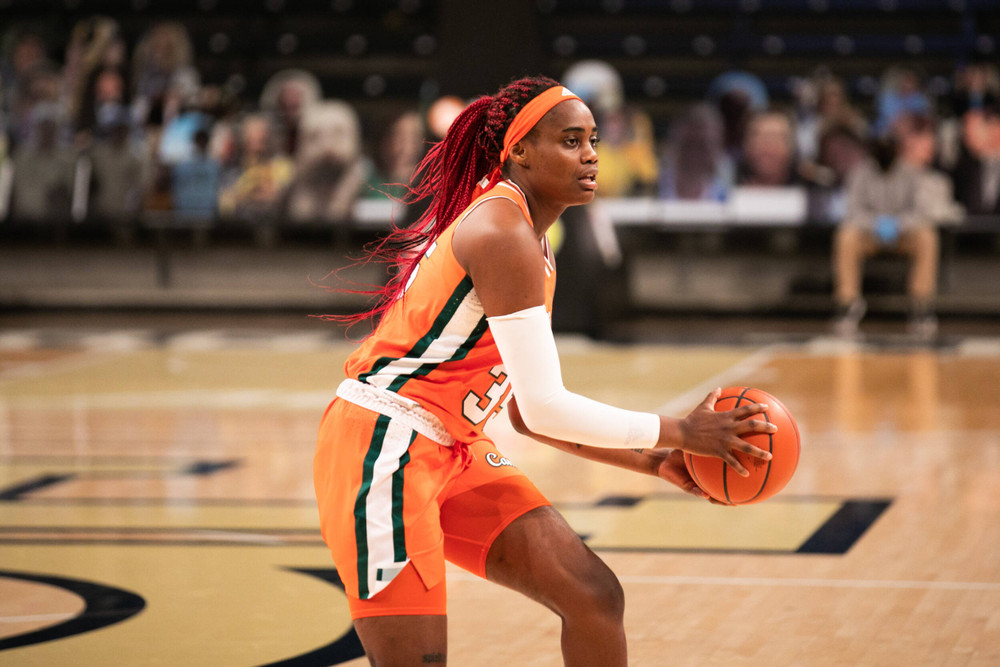 The Canes knocked down back-to-back buckets to start the game, sparking a 10-2 run for the visitors. Destiny Harden totaled seven points in the first quarter and was supported by contributions from three other Canes. Georgia Tech finished the frame with six unanswered points to cut Miami's lead to two, 14-12, at the end of the first.
Banks joined the 3-point parade in the second quarter, knocking down her first bucket of the game at the 5:50 mark to put the Canes up, 21-17. However, Georgia Tech responded with an 8-0 run to take a four-point lead at halftime. Eight different Miami players tallied a basket in the first half against the Yellow Jackets.
Georgia Tech played stiff defense in the third quarter, holding Miami to just two points through the first six minutes of the frame. The Canes found their offensive spark late in the quarter, outscoring the Yellow Jackets 9-2 to cut the Georgia Tech lead from 21 to 14.
Senior Taylor Mason came alive in the final 10 minutes, pouring in seven of her nine points in the fourth quarter. The Canes outscored the Yellow Jackets, 22-19, in the frame, but time ultimately expired on Miami's comeback.