University of Miami Athletics
Sean Gaffney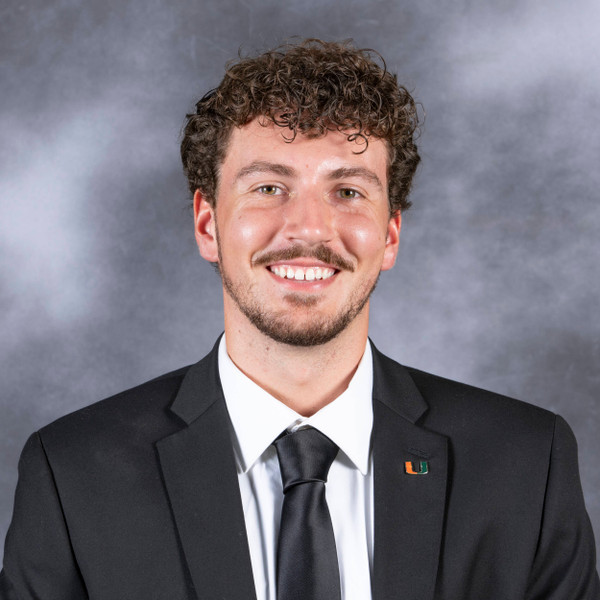 Sean Gaffney has served as the Assistant Director of Facilities & Operations since August of 2022, after originally joining the University in February of that year as a Facilities, Events, and Operations Associate.
He is the primary facilities & operations contact for Alex Rodriguez Park, Cobb Stadium, Knight Sports Complex, Biltmore Golf Course, and the Shane Center / O'Connell Boathouse, overseeing their day-to-day operations.
Gaffney came to The U after previously working at Texas A&M University. There, he was a member of the Aggies' Facilities Events and Construction department during the entirety of the 2021 football season, where he played a key role in managing Kyle Field on gameday, as well as overseeing the area's student support staff. He also assisted with the daily operations and maintenance of all of the Aggies' athletic facilities, with a focus primarily on Blue Bell Park.
Gaffney is a graduate of the University of Massachusetts Amherst, where he worked as an Event Operations Student Assistant, and Intern, in the Athletic Facilities and Event Operations department. During his time in Amherst, Gaffney assisted with a multitude of sports, notably helping host hockey, and basketball games in the Mullins Center for the Minutemen and Minutewomen, as well as at Garber Field for the A-10 Women's Lacrosse Championship. He also assisted with game day operations for men's and women's lacrosse, and baseball.
A native of Worcester, Mass., Gaffney earned a bachelor's degree in sport management and a minor in history from the University of Massachusetts Amherst in 2021.