University of Miami Athletics
Lauren Rivas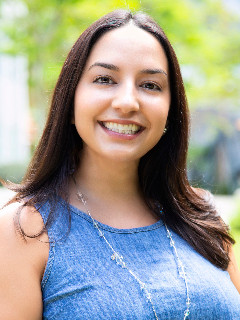 Lauren Rivas joined the Athletic Academic Services Department in spring of 2021. Prior to her position as Learning Specialist, she began at the University of Miami in fall of 2016 as a Faculty Lecturer of the Intensive English Program with the Division of Continuing and International Education.
Ms. Rivas has an extensive background in education, domestically and internationally, working with a culturally and demographically diverse background of students, predominantly in higher education. She has primarily been an English language educator, and also taught English Composition to athlete students at a local South Florida national junior athletic college.
Ms. Rivas is a native of New York, New York, and earned her bachelor's degree in Liberal Studies from Florida International University, and a master's degree in TESOL (Teaching English to Speakers of other Languages) from the University of Colorado at Colorado Springs.