University of Miami Athletics
Kurtis Rayfield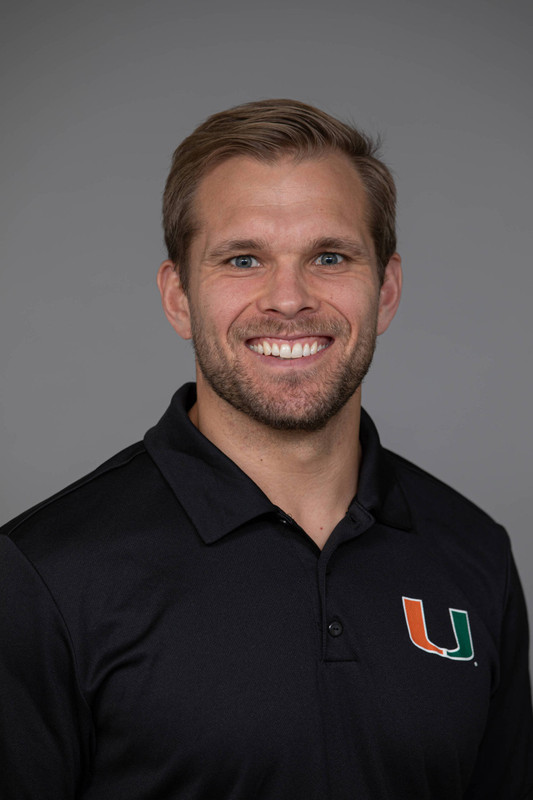 Kurtis Rayfield has joined the University of Miami Athletics Department as a sports physical therapy resident. Rayfield will be contributing to the rehabilitation programs of the Hurricane athletes. Additionally, he will be working alongside the strength and conditioning staff.
Prior to arriving at Miami, Rayfield received his Doctor of Physical Therapy from the University of Wisconsin – Madison in 2022. Kurtis spent 8 years working as a strength and conditioning coach working with athletes in private, collegiate, and professional settings.
Kurtis was an integral part of the Golden State Warriors performance staff for two years during their record 73-9 season and 2017 NBA Championship teams. As a physical performance coach with the Warriors, he was responsible for developing performance programs, consulting with players on nutrition, and assisting with player load management strategies.
From 2013-15, Kurtis worked as the athletic performance coordinator for the Oklahoma City Thunder and their development league affiliate, the Oklahoma City Blue. Kurtis spent two years from 2011-13 at Stanford University where, as a sports performance graduate assistant, he was responsible for training the Cardinal women's basketball, men's swimming, and sailing teams as well as assisting with men's basketball. In 2010-11, Kurtis interned for the Chicago Bulls as a strength and conditioning coach. He has also completed volunteer strength and conditioning internships with the University of Wisconsin men's and women's basketball and hockey programs, and the University of Pittsburgh football and Olympic sports teams.
Rayfield has a Master of Arts in Exercise Physiology from San José State University and a Bachelor of Science in Exercise and Sports Science with an emphasis in fitness, a minor in business administration, and a concentration in strength and conditioning. Kurtis is also an Eagle Scout.