University of Miami Athletics
Jeff Ruiz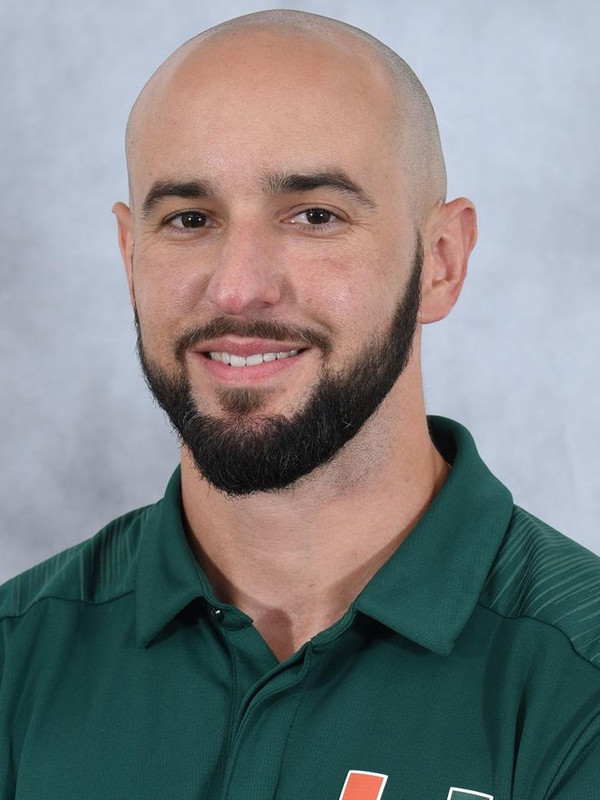 Jeff Ruiz is a licensed physical therapist who serves as the director of rehabilitation for the University of Miami athletic training department. As the director of rehabilitation, Ruiz works with all sports with a primary focus on football, basketball and track and field, as well as other Olympic sports.
In addition to his duties with University of Miami Athletics, Ruiz has been a staff physical therapist for UHealth since 2015 and serves as core faculty in the Sports Physical Therapy Residency and as faculty for the Orthopaedic Physical Therapy Residency Programs.
Prior to his work as a physical therapist, Ruiz was a personal trainer and strength coach at the University of Miami's Patti and Allan Herbert Wellness Center for several years. He is a Certified Strength and Conditioning Specialist and USAW L-1 Sports Performance Coach.
Ruiz has conducted research in the field of injury prevention and rehabilitation, as well as presentations and lectures on cardiorespiratory testing in sport, pain science, and lower extremity therapeutic exercise, bracing and orthotics. He is also a physical therapist with USA Diving and the treasurer of the Florida Physical Therapy Association-Orthopaedic and Sports Special Interest Group.
A Miami native, Jeff is a two-time graduate of the University of Miami, earning a dual bachelor's of science in education in kinesiology and psychology in 2012 and a Doctorate of Physical Therapy in 2015. Following his completion of his Doctor of Physical Therapy degree (2015), Ruiz completed an Orthopaedic Physical Therapy residency at the University of Miami (2016).