University of Miami Athletics
Dr. Barbara Stratton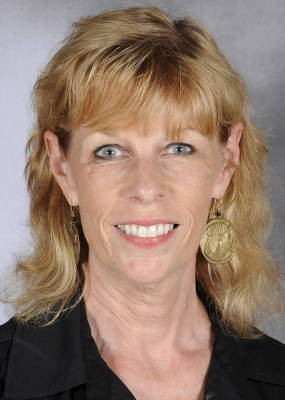 Dr. Barbara Stratton, Ph. D. started with UM Athletics in 2009.
She coordinates the Freshman Academic Success Transition (FAST) for freshman football student-athletes and administers skill assessment instruments to identify student-athletes with learning difficulties. She also designs and implements structured, individualized academic interventions for assigned student-athletes including instruction in areas of academic skill and strategy weakness. She provides instruction in areas including reading comprehension, note taking, test taking, time management, study skills, concentration, memory motivation, faculty interaction, classroom engagement and other learning strategies.
Aside from her duties in academics, Stratton serves as an instructor for University of Miami Experience (UMX) courses at the university and is the chair of the Ethics Committee for athletics.
Prior to arriving at UM, Stratton worked as a Director and Therapist for Psychological Associates in Sandusky, Ohio, as well as a Resource Specialist/Department Chair for the Inglewood Public School system in Los Angeles. She published a chapter in the book "Police Selections and Trainings: The Role of Psychology"
A native of Columbus, Ohio, Stratton earned her bachelor's degree from Michigan State, while going on to earn a master's in education, specializing in learning disabilities from Boston University, a master's in counseling-psychology from USC and a Ph.D. in psychology from California Coast University. She and her husband John have four sons — Jim, Matt, Glennon and Jonathan. Jonathan was a member of the University of Miami basketball team for four years (2004-08) and graduated from UM in 2008.