University of Miami Athletics
Da'Ron Brown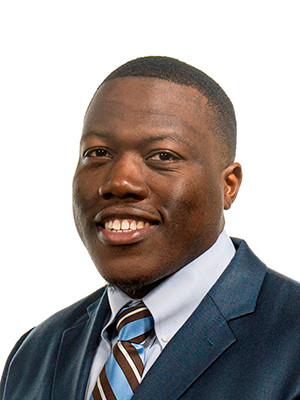 Da'Ron Brown joined the Hurricane Club in fall 2021 as the Director of Development of Major Gifts.
Before joining the Hurricane Club, Brown was the Director of Resource Development with the Baylor Bear Foundation of Baylor Athletics. At Baylor, Brown was responsible for generating revenue by soliciting gifts for Leadership Annual Giving which assisted in providing student-athlete scholarships, premium seating, as well as other responsibilities of the annual fund which generated 19.5 million fiscal year 2020-21.
Prior to Baylor, Brown was the Development Assistant, then promoted to Assistant Director of Development with Ole Miss Athletics Foundation at the University of Mississippi from 2017-2020.
A former Troy University Football walk-on, Brown completed his Master's of Public Administration degree in 2016 while being a graduate assistant in the Troy University Athletics Development office. He completed his bachelor's degree in Sport & Fitness Management in 2014.
A native of Deerfield Beach, FL., Brown and his wife Alexus have three kids, Jayla, Drayson, and Oaklynn.