University of Miami Athletics
Carter Toole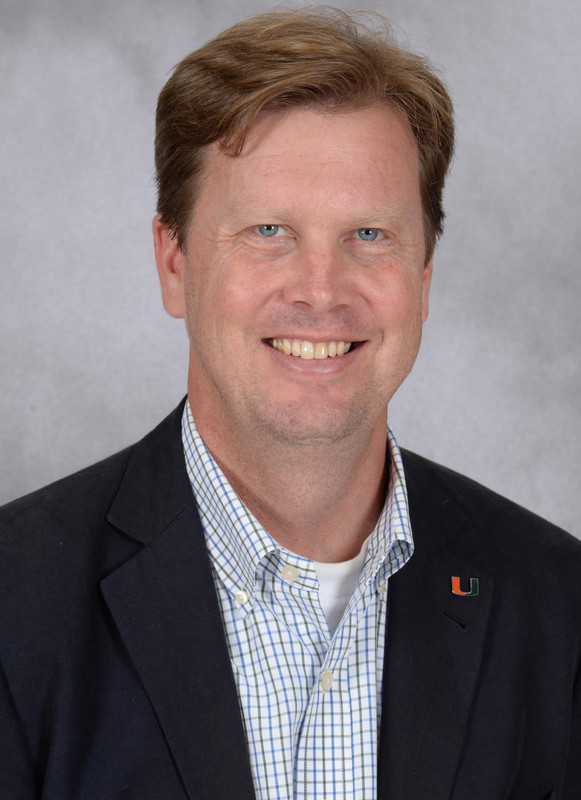 Carter Toole serves as the Senior Associate Athletic Director for Communications and Digital Strategy at the University of Miami. He joined the Hurricanes as an Associate AD in November 2016 and was promoted to his current role in August 2017.
Toole oversees UM's communications, digital, graphics and video content departments, as well as assisting with publicity for the football program and head football coach Manny Diaz. He also serves as the sport administrator for the women's tennis program. Miami's communications staff won its first Football Writers Association of America Super 11 Award in 2018.
Toole previously co-owned a Nashville-based marketing agency, Wheelhouse Marketing Advisors, which was acquired by a local technology firm (Atiba) at the end of 2015. Before launching Wheelhouse he served as Vice President, Digital, at another Nashville firm, January & Associates.
Prior to entering the agency business, Toole worked in the National Football League for nine seasons with four teams. After public relations stints with the Green Bay Packers, Tennessee Titans and Tampa Bay Buccaneers, he joined the Houston Texans as the club's first director of internet services & publications. He was part of the Texans' communications staff that won the Pete Rozelle Award in 2004 as voted on by the Pro Football Writers Association of America. Toole has also worked eight Super Bowls as a member of the NFL's media relations staff.
Toole started his sports communications career in the media relations offices at Arizona State University and the University of North Carolina at Chapel Hill, where he earned his bachelor's degree in English.
A native of Alexandria, Va., Toole and his wife, Barbara, have two daughters.