University of Miami Athletics
Alfred Vaca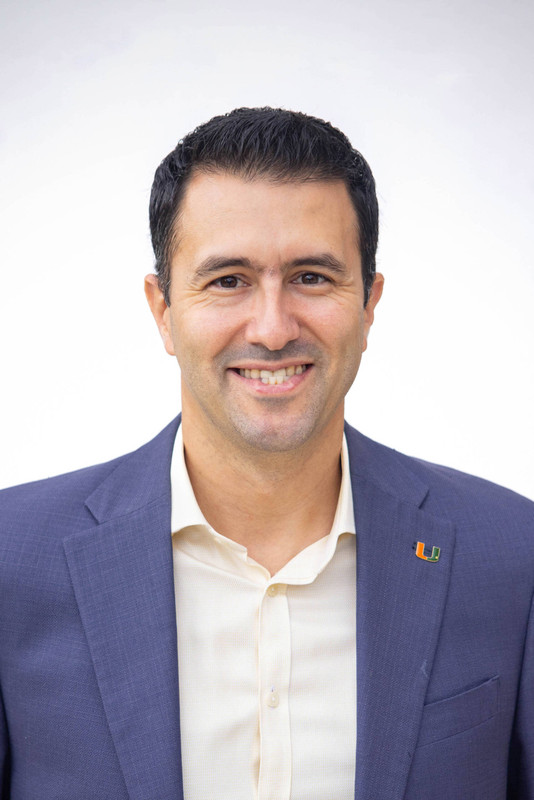 Alfred Vaca serves as the Assistant Athletics Director of Marketing & Analytics, joining the University of Miami Athletics department in September 2019. In his current position, Alfred is responsible for creating and executing the department's marketing and data strategy and reporting/analytics capabilities to help drive growth in overall sales revenue and decrease in operational costs.
Prior to joining The U, he served as the Senior Director of Sales Analytics for Learfield IMG College's sponsorship team. Alfred oversaw the reporting and analyzing of over $1B in sponsorship revenue and consolidating sales data from both the Learfield and IMG College organizations since their merger. Moreover, he helped launch the updated KORE sponsorship software and Tableau reporting dashboards for the entire Learfield IMG College organization and worked closely with the Executive Leadership Team uncover sales insights/new business opportunities.
Previous to Learfield IMG College, Alfred spent 2 seasons with the Miami Dolphins as Head of the Corporate Partnerships Business Solutions and as a Manager of Corporate Partnerships Activations & Retention. With the Miami Dolphins, he launched the KORE sponsorship software and Tableau reporting dashboards as well as developed custom sales platforms/presentations with targeted insights that helped generate a 20% year-over-year overall revenue increase. Alfred also established the first-ever uniform ratecard across all sponsorship assets and directed the launch of the Sportsdigita sales and recap digital presentations and first-ever Activations metrics dashboard, helping improve team efficiency by over 50%.
Alfred has had previous marketing work experience at Telemundo/NBC Universal and American Express in New York City. He received his Master's of Business Administration (MBA) from the Anderson School of Management at UCLA and his Bachelor's Degree in Industrial and Labor Relations from Cornell University. A native of Queens, NY, Alfred and his wife, Diana, have a daughter and son.