University of Miami Athletics
Claire Frenkel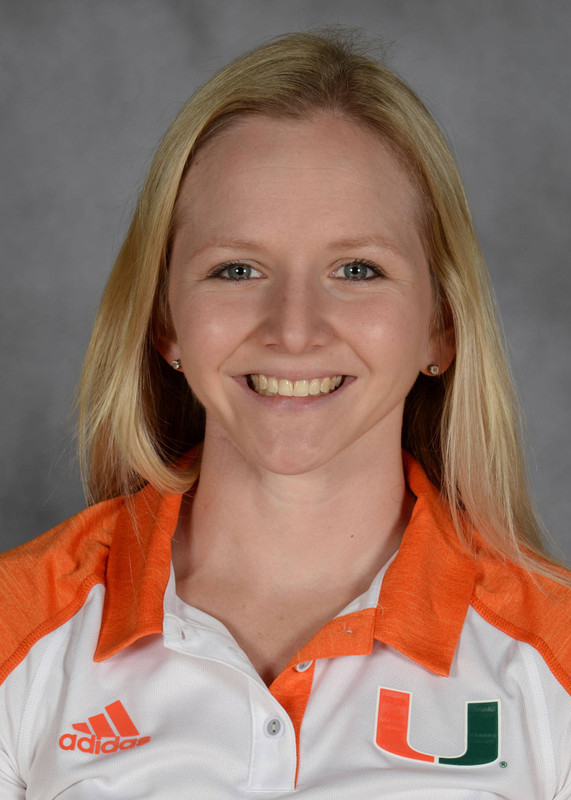 Claire Frenkel joined the Hurricanes prior to the 2016-17 academic year, accepting the position of assistant coach. Following the 2018-2019 season, Frenkel was promoted to recruiting coordinator for the Canes.
In Frenkel's time at Miami, she has developed the novice program with increased recruiting of walk on athletes and retention of student- athletes. Frenkel also served as the director of operations for the team from 2016-2019.
Frenkel also has coaching experience working for nearly four years with the South Orlando Rowing Association (SORA). While with SORA, Frenkel taught basic technical rowing skills to student-athletes and prepared them for racing. She planned and implemented daily practices and helped student-athletes establish and achieve individual and team goals.
Before entering the coaching ranks, Frenkel had a successful career as a coxswain at UCF. A four-year letter winner with the Knights, Frenkel was team captain as a senior in 2011-12. She also was selected the Most Inspirational Athlete on UCF Rowing in three of her four years of college. Frenkel was also an excellent student, earning a spot on the Dean's List five times while at UCF and was a two-time recipient of the American Cancer Society's R.O.C.K. Scholarship. During her time at UCF, she led her team not only on the water but also in the community. Frenkel was awarded the Dr. Richard Lapchick award in May 2012 for excellent service in the Orlando community and her sport. She was the solo recipient out of all student athletes at Central Florida.
A native of Orlando, Fla., Frenkel earned her bachelor's degree in psychology from UCF in 2012 and is pursuing her Masters in Higher Education at the University of Miami.