University of Miami Athletics
Maren Stickley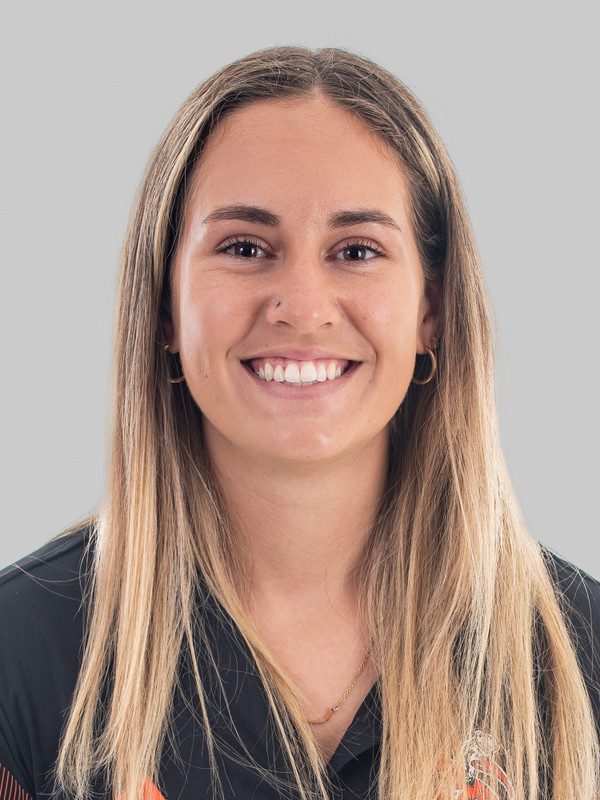 2020-21: Coxed the 1v4 for the first two races of the 2021 season…Helped Miami to a first-place finish (8:10.94) in a tri-race against Jacksonville and Stetson (3/26)…Recorded a fifth-place showing (9:28.82) at the Sunshine State Invite (4/2).
2019-20: Coxed the 3v8+ and the 4v4+ at the Head of the Indian Creek…Placed fifth in the eight with at time of 15.21.31…In the 4v4+, finished seventh (17:27.24)…Spring season cancelled due to COVID-19 outbreak.
2018-19: Secured fifth place for the Second Varsity 8 in a Friday preliminary race at the Sunshine State Invitational with a time of 6:58.37…Placed third in Saturday morning's Petite Final with a time of 6:59.19…Part of the Second Varsity 8 boat that finished third in a Saturday preliminary race at the Natoma Invitational with time of 7:05.54…Placed third with time of 6:58.9 during Saturday morning's session…Finished third with a time of 7:03.87 on Saturday afternoon…Earned second place in Final 3 as a member of the Second Varsity 8 at the Lake Wheeler Invitational with a time of 6:56.016…Placed fifth as a member of the Second Varsity 8 in a preliminary race at the ACC Championships…Finished second in a Petite Final race with a time of 7:02.986.
High School: Attended Ocean City High School…Served as the coxswain in the junior varsity 4+ and the varsity 8+ at Ocean City…Member of the National Honor Society…Earned distinguished honors all four years.
Personal: Parents are Suzanne and Michael Stickley…Two siblings, Caleb and Ciaran…Majoring in marine science and biology…Enjoys scuba diving…competed in triathlons for seven years before rowing… Chose Miami for the academic reputation and the rowing team.