University of Miami Athletics
Isabella Larder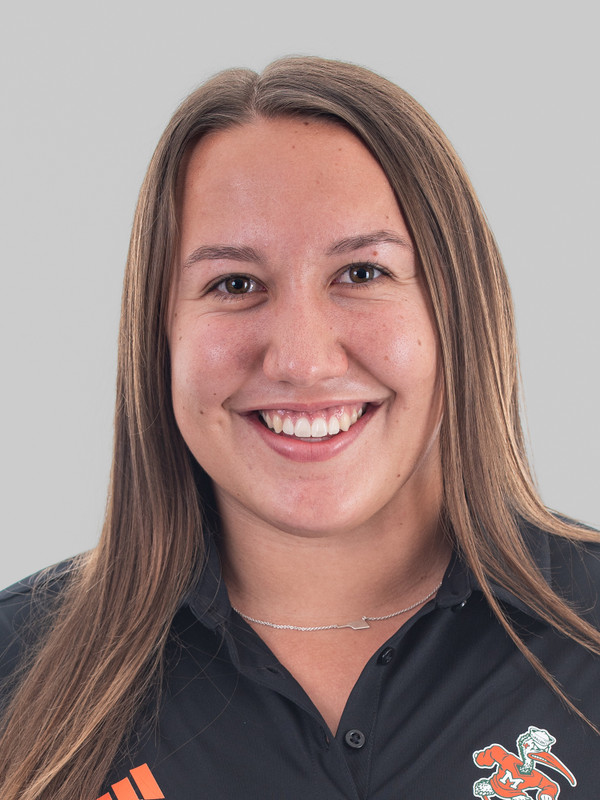 2020-21: Rowed Miami to a third-place finish (7:11.97) against Jacksonville and Stetson (3/26) as a member of the 1v8…Competed in the 1v8 at the Sunshine State Invite (4/2) and the UCF duel (4/16), posting a fourth-place finish (7:55.44) and a second-place finish (6:44.75), respectively…Crossed the finish line in fifth place (7:16.370) with the 2v8 in the Grand Final of the Lake Wheeler Invite (4/24)…Recorded a second-place showing (6:56.770) (eighth overall) in the 1v4 Petite Final at the ACC Championship (5/15)…Helped Miami to its best team finish (sixth) at the ACC Championship since 2014.
2019-20: Competed in the 2v8+ and the 2v4+ at the Head of the Indian Creek (10/12)…Placed second in the varsity eight race (14:37.48)…In the 2v4+, finished in fifth with a time of 16:47.82…Member of the 1v8+ at the Rivanna Romp (11/17), finishing 17th with a time of 14:50.8)…Spring season cancelled due to COVID-19 outbreak.
2018-19: Secured fifth place for the Second Varsity 8 in a Friday preliminary race at the Sunshine State Invitational with a time of 6:58.37…Placed third in Saturday morning's Petite Final with a time of 6:59.19…Part of the Second Varsity 8 boat that finished third in a Saturday preliminary race at the Natoma Invitational with time of 7:05.54…Placed third with time of 6:58.9 during Saturday morning's session…Finished third with a time of 7:03.87 on Saturday afternoon…Placed second in Final 3 as a part of the Varsity 8 at the Lake Wheeler Invitational with a time of 6:35.269…Placed third as a member of the Varsity 8 in a preliminary race at the ACC Championships …Finished second in a Petite Final race with a time of 6:49.965.
High School: Graduated from Miami Beach Senior High…Rowed for Miami Beach Rowing Club…Sat bow in the double…Earned a first place finish at the Southeast Regional Girls Varsity 2x in 2018…Posted a sixth-place showing at the US Rowing Youth National Championship Women's Youth 2x in 2018…In 2017, placed fourth at the US Rowing Youth National Championship Women's Youth 2x…Member of the math and science honors society…Graduated in the top 10 percent of her class.
Personal: Parents are Deborah and Antony Larder…One twin sister, Olivia…Majoring in business…Enjoys spending time with her friends…Lived in England and Jamaica before moving to Miami…Chose Miami because of the team, the weather and what the school had to offer.