University of Miami Athletics
Taylor Kuligowski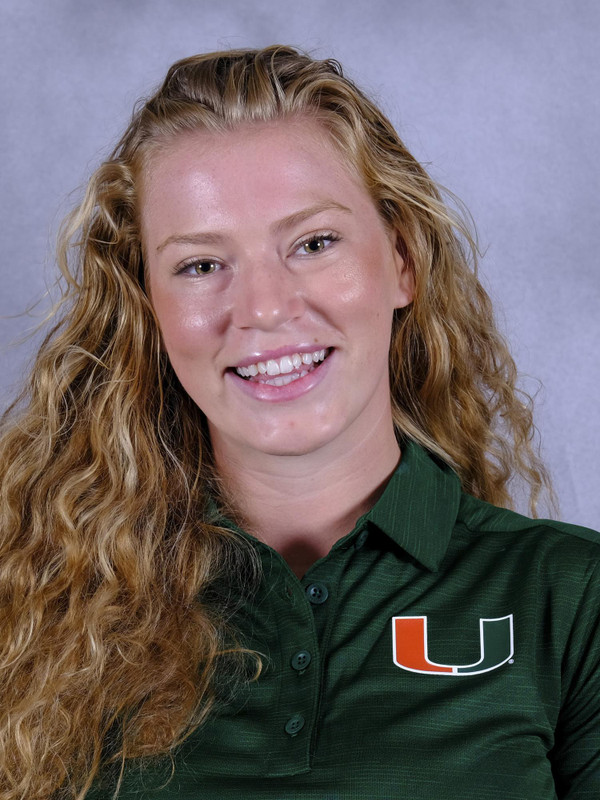 The asterisk next to 2019-20 season bio indicates the NCAA's decision to grant an extra year of eligibility for student-athletes in light of the COVID-19 pandemic; the student-athlete's year of eligibility did not "advance" from 2019-20 to 2020-21 due to this NCAA ruling.
2020-21: Competed as a member of the 1v8 for the duration of the 2020-21 season…Rowed the Miami 1v8 to a third-place finish (7:11.97) against Jacksonville and Stetson (3/26)…Raced in the 1v8 at the Sunshine State Invite (4/2) and the UCF duel (4/16), posting a fourth-place finish (7:55.44) and a second-place finish (6:44.75), respectively…Crossed the finish line fifth (7:41.781) as a member of the 1v8 at the Lake Wheeler Invite (4/24)…Rowed the 1v8 to a Grand Final appearance at the ACC Championship (5/15), taking home fifth (6:38.878)…Helped Miami to its best team finish (sixth) at the ACC Championship since 2014.
2019-20*: Competed in the 2v8+ and the 2v4+ at the Head of the Indian Creek (10/12)…Placed second in the varsity eight race (14:37.48)…In the 2v4+, finished in fifth with a time of 16:47.82…Member of the 1v8+ at the Rivanna Romp (11/17), finishing 17th with a time of 14:50.8)…Spring season cancelled due to COVID-19 outbreak.