University of Miami Athletics
Meredith Costello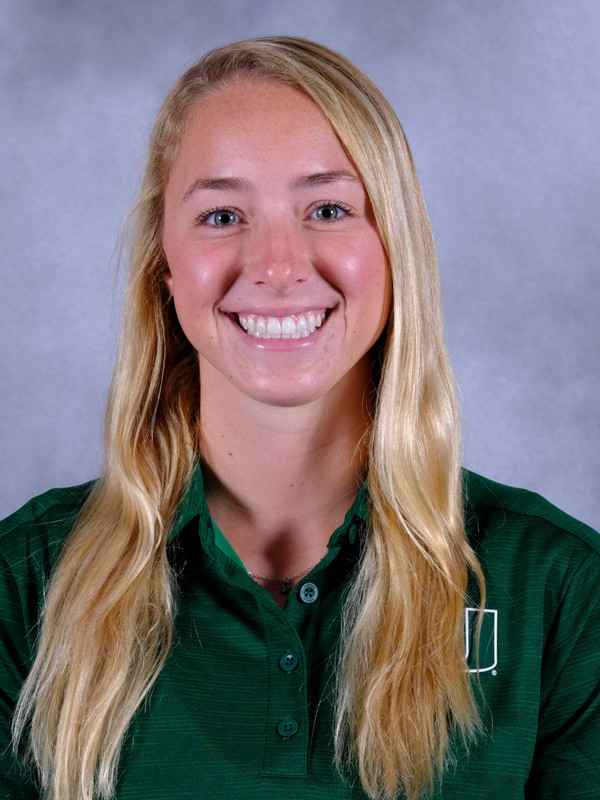 The asterisk next to 2019-20 season bio indicate the NCAA's decision to grant an extra year of eligibility for student-athletes in light of the COVID-19 pandemic; the student-athlete's year of eligibility did not "advance" from 2019-20 to 2020-21 due to this NCAA ruling.
2020-21: Rowed in the 1v4 for the first four races of the 2021 season…Helped Miami to a first-place finish (8:10.94) in a tri-race against Jacksonville and Stetson (3/26)…Recorded a fifth-place showing (9:28.82) at the Sunshine State Invite (4/2)…Crossed the finish line in third place (7:49.27) against UCF (4/16)…Sat in the stroke seat at the Lake Wheeler Invite (4/24), posting a second-place finish (8:12.33) in the Petite Final, sixth overall…Moved to the 2v8 for the ACC Championship…Recorded a sixth-place showing (6:56.770) in the 2v8 Grand Final at the ACC Championship (5/15)…Helped Miami to its best team finish (sixth) at the ACC Championship since 2014.
2019-20*: Competed in the 2v8+ and the 4v4+ at the Head of the Indian Creek (10/12)…Placed second in the varsity eight race (14:37.48)…In the 4v4+, finished in seventh with a time of 17:27.24…Member of the 2v8+ at the Rivanna Romp (11/17), finishing 19th with a time of 15:20.70…Spring season cancelled due to COVID-19 outbreak.
2018-19: Member of the 1V4+ at Oak Ridge Cardinal Invitational (March 16th-17th)… Finished third in Saturday morning with a time of 7.07.320… Placed third in Saturday afternoon with a time of 6.33.299… Finished third in Sunday race with a time of 6.57.868…Member of the Varsity 4 boat that finished sixth in a Friday preliminary race at the Sunshine State Invitational with a time of 7:42.18…Placed third in a Saturday Petite Final with a time of 7:43.96…Finished second in Final 2 as a member of the Second Varsity 4 at the Lake Wheeler Invitational with a time of 7:41.67…Placed third in the Second Varsity 4's preliminary race at the ACC Championships…Finished third in the next day's Grand Final with a time of 7:36.821.
High School: Graduated from Bishop Gorman Catholic High…Played volleyball, basketball and was a member of the cheerleading team…Member of the Honor Society.
Personal: Parents are Shawn and Pat Costello…Two brothers, JP and John…Majoring in neuroscience…Enjoys spending time with her family…Spent the summer of 2019 volunteering in Vietnam.