University of Miami Athletics
Gabriella Lopez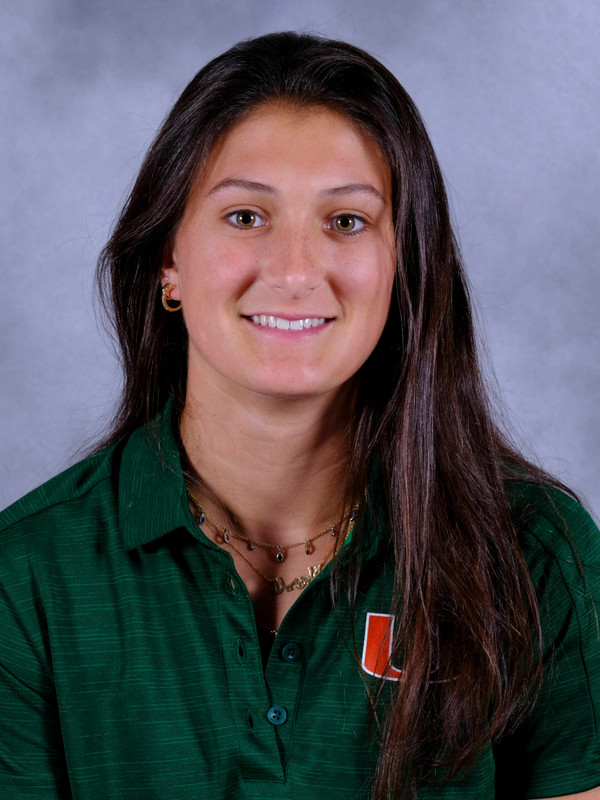 The asterisk next to 2019-20 season bio indicates the NCAA's decision to grant an extra year of eligibility for student-athletes in light of the COVID-19 pandemic; the student-athlete's year of eligibility did not "advance" from 2019-20 to 2020-21 due to this NCAA ruling.
2020-21: Did not race during the 2020-21 season.
2019-20*: Competed in the 2v8+ and the 4v4+ at the Head of the Indian Creek (10/12)…Placed second in the varsity eight race (14:37.48)…In the 4v4+, finished in seventh with a time of 17:27.24…Member of the 2v8+ at the Rivanna Romp (11/17), finishing 19th with a time of 15:20.70…Spring season cancelled due to COVID-19 outbreak.
2018-19: Placed first as a part of the Second Varsity 4 in a preliminary race at the Sunshine State Invitational with a time of 7:33.00 on Friday…Placed fourth in the Grand Final with a time of 7:43.34 on Saturday…Placed third in the Second Varsity 4's preliminary race at the ACC Championships…Finished third in the next day's Grand Final with a time of 7:36.821.
High School: Graduated from the American Community School of Abu Dhabi…Member of the swimming and track teams in high school…High honor roll honoree…National Honor Society member.
Personal: Parents are Jose and Penny…One sibling, Alexandra…Majoring in health sciences with the goal of becoming an emergency room doctor…Enjoys traveling, the beach and community service…Chose Miami for the location and career opportunities.