University of Miami Athletics
Erika Arvelo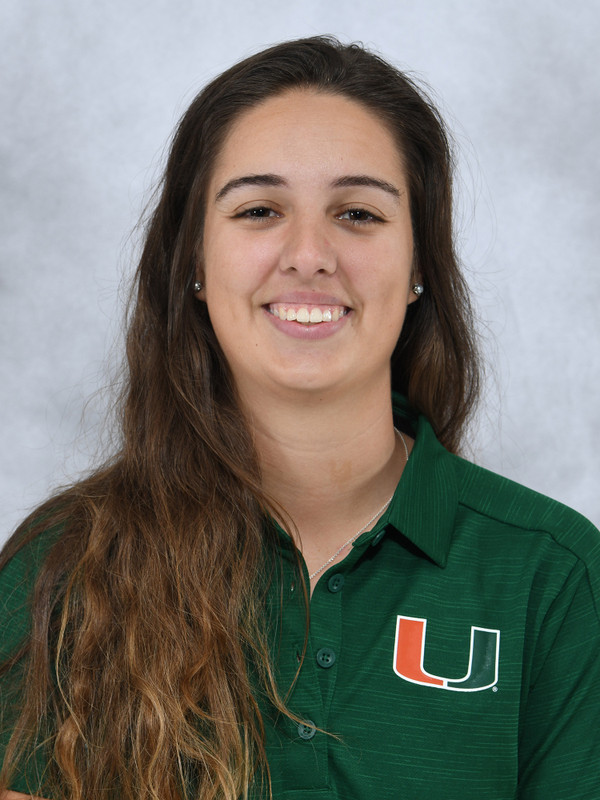 The asterisk next to 2019-20 season bio indicate the NCAA's decision to grant an extra year of eligibility for student-athletes in light of the COVID-19 pandemic; the student-athlete's year of eligibility did not "advance" from 2019-20 to 2020-21 due to this NCAA ruling.
2020-21: Rowed as a member of the 3v8 in four of the five regattas in 2020-21…Helped Miami to a first-place showing against Jacksonville and Stetson…Recorded a third-place finish (8:57.82) at the Sunshine State Invite (4/3)…Crossed the finish line in third (7:25.93) in a head-to-head battle with UCF (4/16)…Tallied a fifth-place showing (7:41.781) in the Grand Final at the Lake Wheeler Invite (4/24).
2019-20*: Spring season cancelled due to COVID-19 outbreak.
2017-18: On April 28th, the Canes traveled to Austin, Texas to compete in the Longhorn Invitational. Miami had five boats competing in several heats prior to their final race of the competition. Miami's Third Varsity Eight was fourth in the B final of its event with a time of 8:41.432. On May 13th, the Canes traveled to Clemson, S.C. to compete in the ACC Championships. Miami's Third Varsity Eight was fourth in Heat 1 of its event, posting a time of 7:13.629 to advance to the petite final. The Hurricanes then went on to place second in the 3V8+ Petite final with a time of 7:13.273, finishing behind Clemson and ahead of Boston College.