University of Miami Athletics
Juan Martin Jalif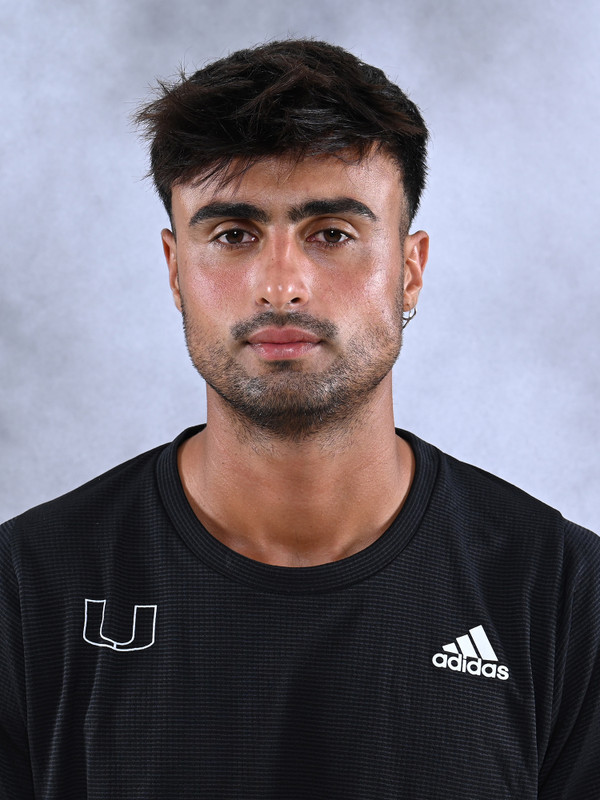 As a Sophomore at FSU (2019-20): Promoted to No. 2 singles during his sophomore season…Recorded a 7-5 overall record…Posted a 3-2 mark in dual play and a 4-3 record in tournament action…Went 3-3 overall at the second doubles position…Won his only match played at first doubles.
As a Freshman at FSU (2018-19): Moved between the third and fourth singles position…Posted a 4-6 record at the No. 3 spot and a 1-2 record as the fourth singles player…Overall, totaled a 5-8 record and a 3-5 mark in ACC play…Played a majority of doubles matches as part of the second doubles pair…Tallied a 4-9 doubles record (1-5 at No. 2, 3-4 at No. 3).
Before Miami/FSU: Ascended as high as No. 36 in the ITF junior rankings…Earned an ATP ranking of 1,639 in 2016…Tabbed the No. 1 16U player in South America in 2015 and best junior player in Argentina in 2016…Participated in a pair of Grand Slams at the French Open and Wimbledon…Named Best Sportsman of the Year from 2014-17 in Salta, Argentina.
Personal: Born on January 17, 1999…Chose to play tennis over soccer as a child…Father was a professional soccer player in Argentina…Son of Martin Jalif and Silvia Guaymas… Majoring in economics.