Social Justice Council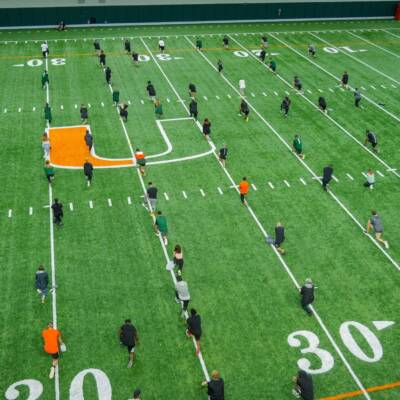 The Social Justice Council was established in June of 2020 by Coach Manny Diaz in response to the killing of George Floyd and countless injustices faced by communities of color. To assist with this initiative, Coach Diaz convened leaders within the football program, athletic department, campus and community to serve student-athletes and staff. This convening formed what is now known as the Social Justice Council.
You can read more about the Council here.
Mission
The mission of the Social Justice Council is to foster the education, awareness and advancement of student-athletes and coaches within the football program by identifying areas to advocate and aid our program in policy setting.
The goals of the Social Justice Council are to serve the football program by participating the following:
Identifying areas where student-athletes feel marginalized due to race within the football program, athletic department, on campus, or in the community.
Advocating for student-athletes by serving as a source of safe refuge for their viewpoints.
Aiding the football program in policy setting to remain proactive rather than reactive.
Members
The Council meets regularly to discuss various social justice issues and works to create opportunities within the football program for the education, training and support of coaches, staff and student-athletes. In addition, the Council works with the football program to provide on-going workshops and trainings for student-athletes to better prepare them to navigate life in the 21st century.
Staff Council Members
Eric Hickson, Assistant Coach, Running Backs (Chair)
Dr. Renae Myles Payne, Senior Associate AD/Chief Diversity Officer
Christopher Clarke, Director, Office of Multicultural Student Affairs
Demetreus Darden, Assistant AD, Director of Football Academics
Telly Lockette, Senior Quality Control Analyst, Football
Edwin Pata, Assistant Director, Football Recruiting
Benedict Hyppolite, Graduate Assistant, Football
Jordan Barber, Assistant Strength & Conditioning Coach, Football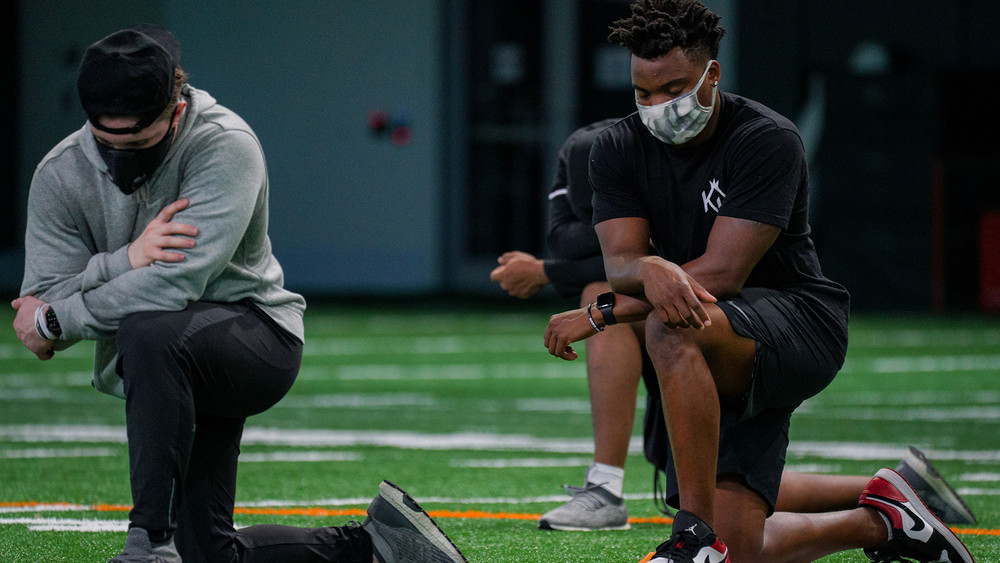 Student-Athlete Members
The Social Justice Council will include student representatives from each class in the Council (Freshman, Sophomore, Junior, Senior). This collaboration with student-athletes within the football program will create open lines of communication and dialogue. Student representatives will also serve as an extension of the Council within the student-athlete community.
Senior Class Representative
D'Eriq King
Junior Class Representative
Nesta Jade Silvera
Sophomore Class Representative
Zion Nelson
Freshman Class Representative
Don Chaney, Jr.
Advisor
Student Committee
Council Initiatives for 2020-21 Academic Year
Voter Awareness and Registration
Law Enforcement Engagement and De-escalation Tips
Professional Development (Academic, Social, Career)
Displaying Activism and Social Justice
Navigating life Post COVID-19
Inclusion of Marginalized Communities
Promoting Advocacy
Mental Health and Wellness