Santos to Host UM Sports HOF Golf Tournament
CORAL GABLES, Fla. – All-America pitcher and UM Sports Hall of Fame member Alex Santos has been tapped to serve as the celebrity host for the 30th annual UM Sports Hall of Fame Celebrity Golf Tournament to benefit the Hurricane Club, to be held on Thursday, October 20 at the luxurious Biltmore Golf Course in Coral Gables.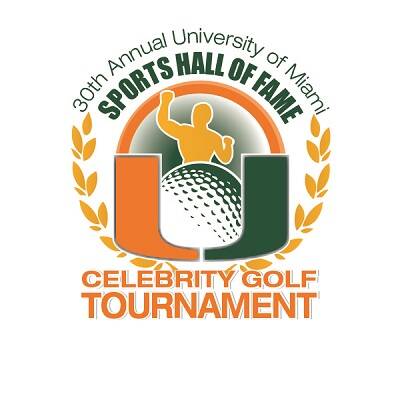 "It's an honor and a privilege to be asked to serve as host for this year's Hall of Fame golf tournament," Santos said. "I've loved playing it over the years and it's an incredible event where Hurricane all-time greats always come out and support along with our phenomenal fans, many who have become friends over the years, as we all come together to raise funds for our beloved Hall of Fame. Playing baseball at the University of Miami and winning a national championship were part of an amazing chapter in my life! I hope to see my fellow Hall of Famers, other UM greats, our awesome fans, and ultimately hope we can all make new memories at the tournament."
"This year marks the 30th anniversary of the UM Sports Hall of Fame Celebrity Golf Tournament," said UMSHoF Past President and Golf Chairperson, Tracy Kerdyk. "Every year our tournament has gotten bigger and better and this year we expect another sellout. Our host Alex Santos, along with other Hall of Fame athletes, will join our players for a day filled with great golf, lots of laughs and memorable times. Come join in the fun!"
Santos, named an All-America pitcher in 1998, helped lead the Hurricanes to the 1999 national championship, while also being named a CoSIDA Academic All-American. He finished his UM career in sixth place with 37 total victories and his 15 wins in 1998 are tied for the third-highest total in school history. He is second all-time with 386 career strikeouts, including a record-tying eight consecutive strikeouts against the Florida Gators in 1998.
The golf tournament is scheduled for Thursday, October 20 and kicks off with registration and lunch at 11 a.m. followed by a 1 p.m. shotgun start on the 18 holes at the luxurious Biltmore Golf Course. An awards reception featuring live and silent auctions will follow the golf tournament.
Teams of four golfers start at $1,500 with corporate sponsorships available. Go to CanesGolf.com or call the UM Sports Hall of Fame at 305-284-2775 to inquire about your company becoming a sponsor.