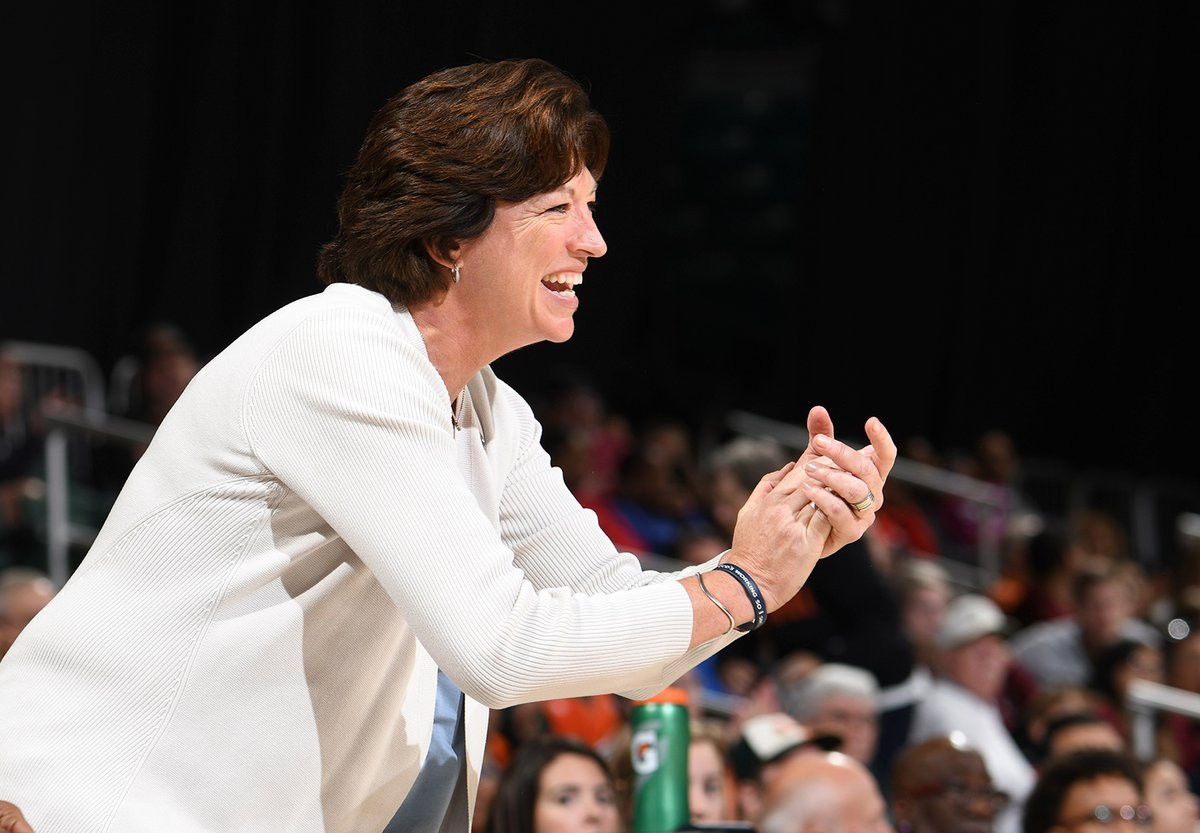 CORAL GABLES, Fla. – With the start of a new basketball season comes promise – the promise of opportunity, the promise of an eager team, the promise of history.
The University of Miami women's basketball team will take that promise and run with it on Tuesday when it opens the 2021-22 season against Jackson State.
Tuesday's game is historic event not only because it is the beginning of the 50th season of Miami women's basketball, but also because head coach Katie Meier has the opportunity to become the all-time winningest coach in Miami basketball history (men's or women's).
"It says a lot for longevity and the people supporting a coach," Meier said. "You can't be the all-time anything without support from your administration, your staff and your incredible players."
While the momentous milestone is looming on the horizon, Meier is focused on the task at hand – beating Jackson State. The roster Miami will put on the floor on Tuesday will look very different from past seasons as the Canes welcomed six newcomers to the team in the offseason.
"We have a lot of new players and then have some great returners," Meier said. "When we need energy and hype and freshness and people diving on the floor, we have that. When we need poise and confidence and calm and tight execution, we have that as well. The chemistry is as good as it has been in a long time."
The Canes got significantly taller in the frontcourt with the additions of 6-foot-four transfers Maeva Djaldi-Tabid (Syracuse) and Lola Pendande (Utah). Mix in freshman Chiso Okafor and returning forward Paula Fraile Ruiz and the post group is ready to dominate.
"I am excited about the team and what we can accomplish," Djaldi-Tabdi said. "Getting to play with new players is just a new start for me and I am excited about that."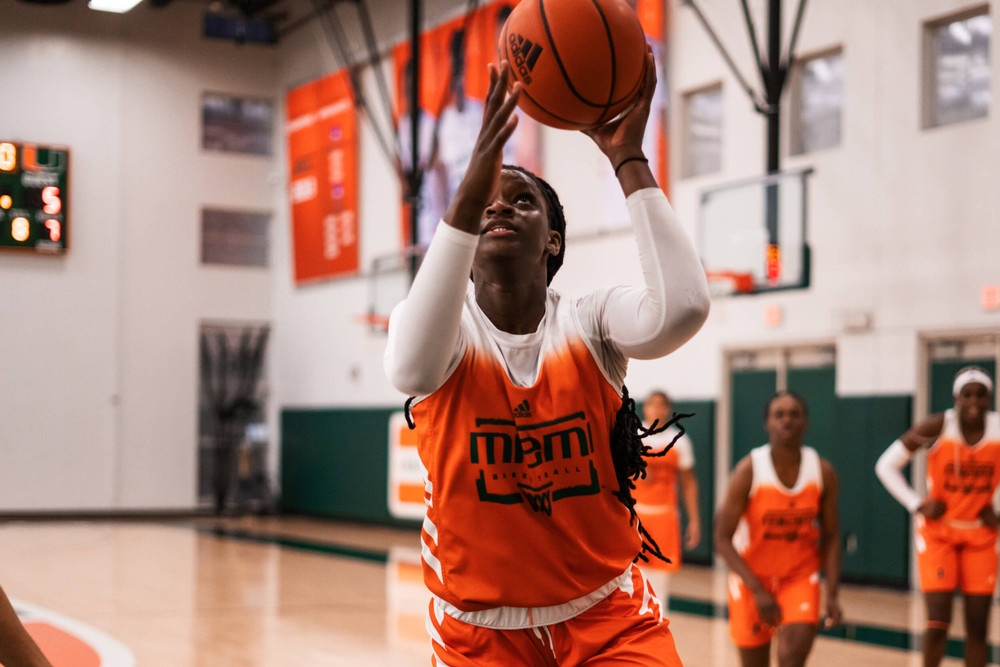 In the backcourt, Miami veterans Mykea Gray and Kelsey Marshall will lead an extremely deep guard group full of talent and energy. Freshmen Lashae Dwyer and Ja'Leah Williams join returning Canes Karla Erjavec and Kenza Salgues to create a multi-faceted group of guards.
"The freshmen are eager to learn and are very excited," Gray said. "They do everything you ask of them and practice has really been amazing. They've been great additions to the team and will help us a lot this season."
With the influx of new blood has come a culture shift on the team.
"I truly love this team," Meier said. "They are competitive and they are scrapping and they are loud. One of the signature things of my favorite teams is that they always play with a lot of energy and overcommunicate. Even with so many new players, the team has gelled so well."
Like the rest of the team, the swing group is made up of players with competitiveness and versatility. Returning swings Destiny Harden, Moulayna Johnson Sidi Baba and Naomi Mbandu have mentored freshmen Jasmyne Roberts to create a cohesive, lethal unit.
"The one thing about this team is that they have a lot of fun together," Meier said. "I know they are getting along off the court because the way they are talking on the court is raw and that shows trust. They have a bond that allows that communication to happen."
Communication will be key on Tuesday as the Canes play in front of fans at the Watsco Center for the first time since March 2020. In three all-time games against Jackson State, Miami holds a 2-1 record, including an 83-68 win in the 2019-20 season opener.
Miami is 40-9 all-time in season openers and boasts a 15-1 record under Meier in the first game of the season.
Tuesday's game will tipoff at 4 p.m. and will be broadcast on ACC Network Extra with Kyle Sielaff and Murray Jarman on the call. Fans can also listen to the game on WVUM 90.5.
Single-game and season tickets for the 2021-22 women's basketball season are on sale now and can be purchased here.