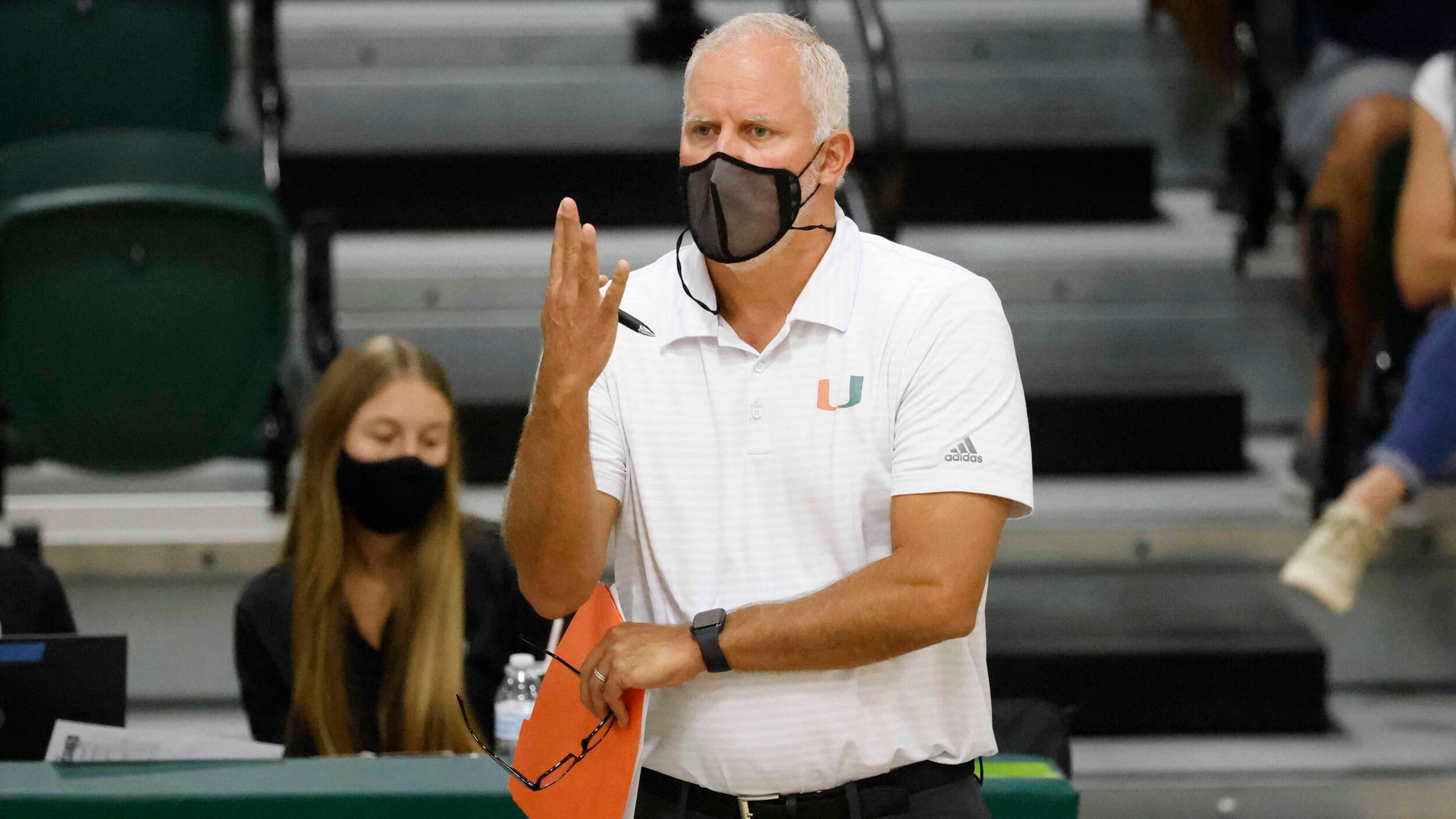 CORAL GABLES, Fla. – The University of Miami volleyball team has started its 2021 campaign in stellar fashion, winning each of its first five matches.
The Hurricanes have dropped just one set on the young season, despite featuring nine newcomers, including several in key roles.
Under the direction of ninth-year head coach Jose "Keno" Gandara, Miami opened the season with three wins in three days versus Tarleton State, FIU and UMBC—the first at a neutral site, the second on the road and the third at home. His team then swept USF in a home-and-home last weekend, first winning in Tampa, Fla., before protecting its home court at the James L. Knight Sports Complex.
The Hurricanes have outscored their opposition by an average of 7.1 points per set, an impressive number, even early in the year.
"I like where we're at so far, but we know we're not close to what we'll be at the end of the season. Life is about becoming, not being—and we've got lots of room to make quick improvements," Gandara said. "That being said, the base level of play is really high for this group, maybe the highest it's been at this point in the season since I've been here. That's exciting, but also a signal that we're responsible for becoming better than we've ever been by the end."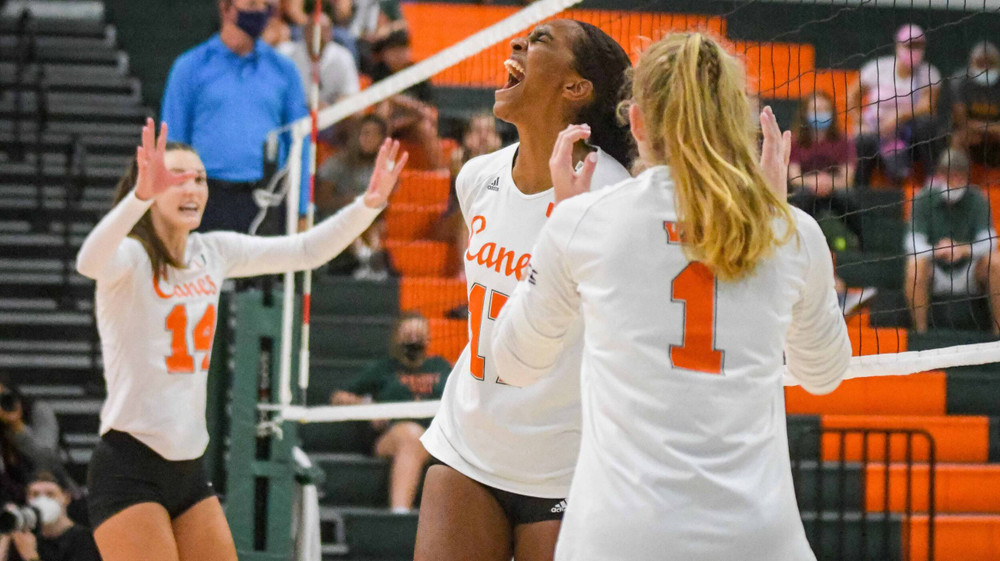 After playing its first five matches of the season at three venues across Florida, Miami will travel outside the state for the first time.
The Hurricanes are headed to San Marcos, Texas, for the Bobcat Invitational, hosted by Texas State. There, they will play two matches in as many days.
First, Friday night at 7:30 p.m. ET, Miami will square off with homestanding Texas State (1-6). After that match ends, the team will not have much time to regroup for its second affair of the weekend.
Miami's second and final match of the weekend is scheduled for Saturday at 12:30 p.m. ET—about 15 hours after its prior contest concludes—against an SEC foe, Alabama (5-2).
Regardless of the turnaround time, the Miami coaching staff is looking to continue figuring out a few different elements of their team in these two Lone Star State matchups.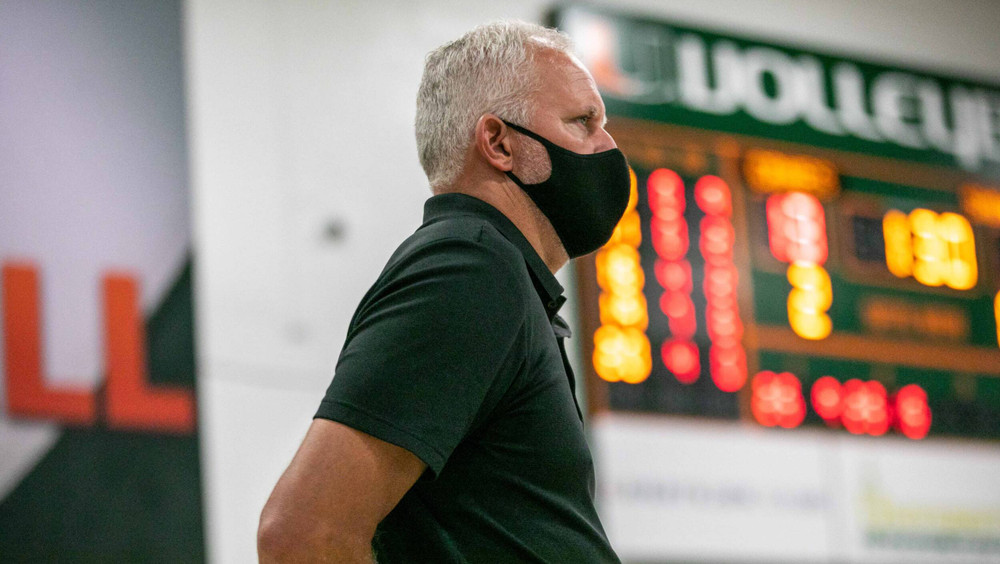 "We're still setting on a lineup. I don't know if we'll have it settled completely by the end of this weekend, but we've made progress and answered a lot of questions since the first day of training camp," Gandara said. "These two teams are a step up in level of play. I always like that for the third weekend of non-conference, so my hope is we're challenged and find ourselves in some tough spots. Answers become much clearer when things get hard."
There are few areas, however, where Miami will not be looking for answers, as some individuals have solidified their roles on the team.
Despite half the roster being first-year players, four Hurricanes—three returnees and a freshman—have already carved out their position as key contributors after just two weekends.
As Miami heads to Texas to play the Bobcats and Crimson Tide, it is likely that quartet will continue to be counted upon to produce.
"I don't think there are any surprises for us," Gandara shared. "I'd expect Janice Leao and Peyman Yardimci to carry a heavy offensive load, as they have all season, and I'd expect Savannah Vach and Priscilla Hernandez to do most of the heavy lifting in leading the group when we're challenged. As those four go, the Canes go."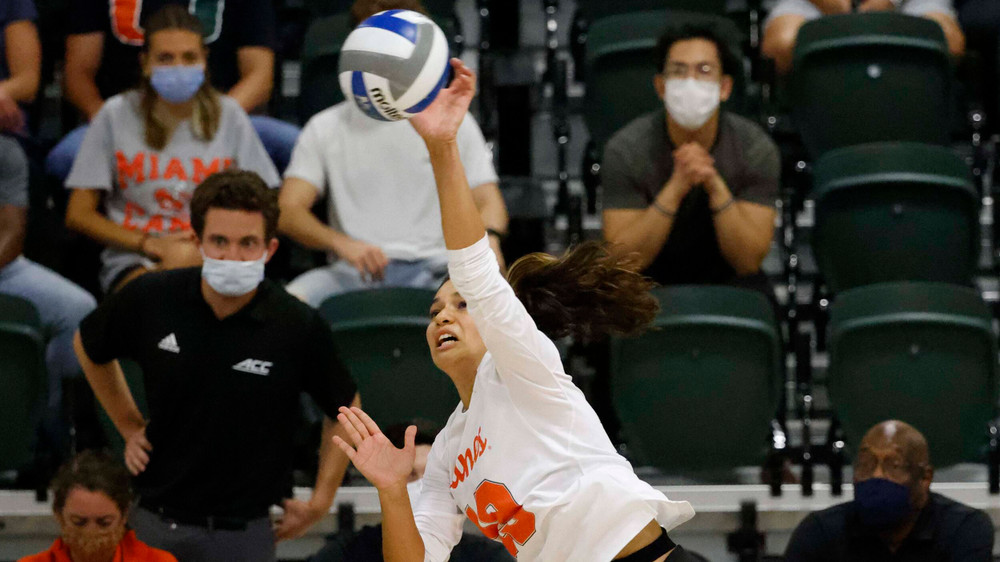 The Hurricanes' Friday contest at Texas State will be broadcast live on ESPN+ HERE, with live stats available HERE. Saturday afternoon's outing versus Alabama will not be televised, but live stats can be found HERE.
To keep up with the University of Miami volleyball team on social media, follow @CanesVB on Twitter and Facebook, as well as @Canes_VB on Instagram.