CORAL GABLES, Fla. – For the first time in over 16 months, the Miami rowing team will take to the water in a race setting on Friday.
The Canes, whose 2019 spring season was cut short due to the COVID-19 pandemic, are set to take on Stetson and Jacksonville at 4:30 p.m. on Friday in Deland, Fla.
"We've had some pretty monumental obstacles, like every team in every sport over the last year," head coach Dave Sanderson said. "The athletes have bought in and they have put in a lot of hard work."
For some athletes, the opportunity to race is made even more special due to the uncertainty in college athletics over the last year. After seeing her senior season disappear due to the pandemic, senior Halle Alitz decided to come back for one more year with the Canes to compete as a senior, an opportunity made possible thanks to a blanket waiver by the NCAA granting all 2020 athletes an extra year of eligibility.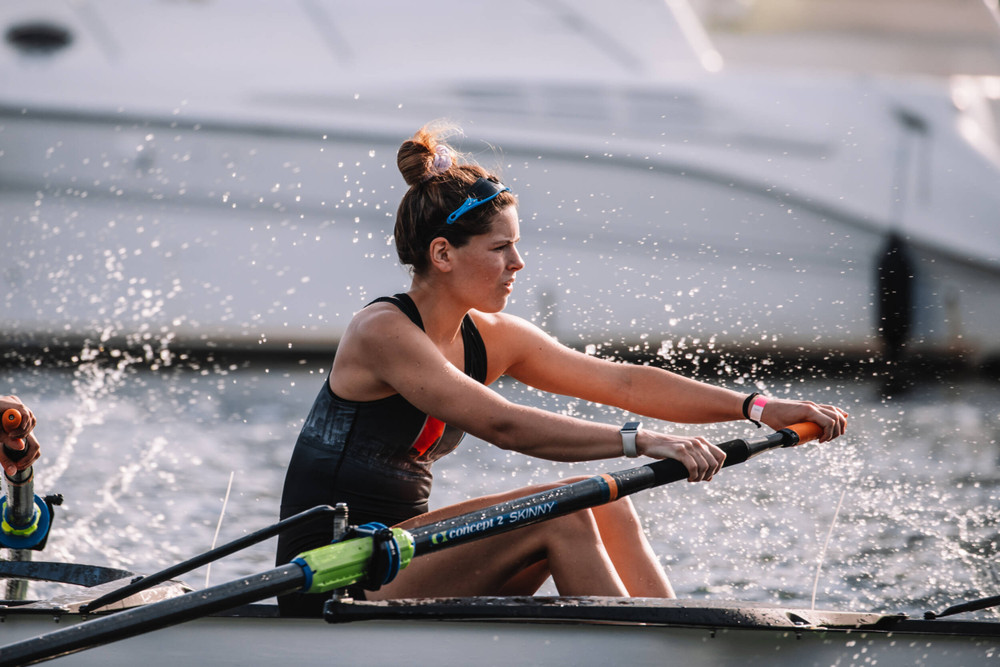 Knowing that Friday starts her final spring competition season with Miami, Alitz is ready to get out on the water.
"I'm really excited to see where we are since it's been over a year since all of us have raced together," Alitz said. "We've put in a lot of work and a lot of practice on the water over the past couple of weeks. I'm excited to see where that will take us and how we are able to come together in our boats and as a team."
Because it has been so long since the Canes were in a race setting, practices over the last month have had a high technical focus.
"We have tried to set them up in practice situations to take risks, while at the same time be smart as they go down the course," Sanderson said. "They need to row the best versions of themselves, technically, to this point in the season to be successful on Friday."
In addition to the technical side, the Canes will need to stay focused on themselves and block out the outside noise.
"Obviously, it's a race and there is a lot of competition, which is fun, but there is also an element of staying focused on what you, as a boat, are doing," Alitz said. "We have to stay internal as a team and be able to tune into how we are rowing."
That internal focus will be important as, while this is Miami's first race of the season, both Jacksonville and Stetson already have a race under their belts, having competed earlier this week against Central Florida.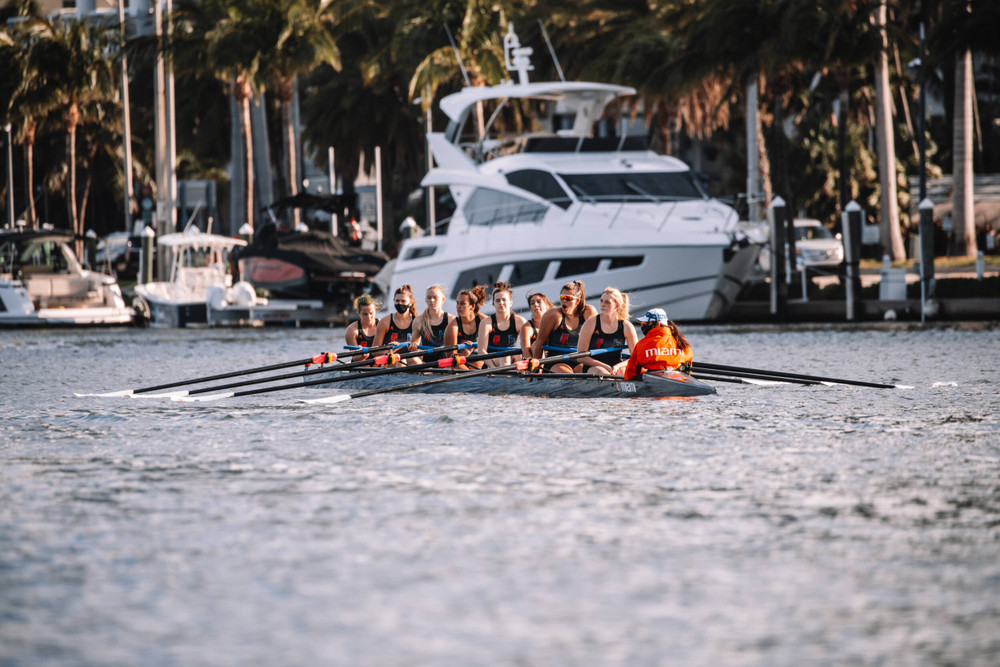 Friday's race kicks off the 2021 season for the Canes, a schedule that culminates in the 2021 ACC Championship in Clemson, S.C.
"This weekend is the first step in the racing campaign before ACCs," Sanderson said. "Our main objective for the season is to do well at ACCs and this is part of working towards that. However, our race against Stetson and Jacksonville is what is in front of us right now, so we are focused on our preparation for this weekend. We are extremely excited and it will be a great opportunity for the three teams to race."